All Hail the Vinyl Collectors!
Following its successful debut at The Tate Modern, La Clave will reproduce Jose Luis Seijas' 'Salsoteca' - an installation paying tribute to Colombia's mythical vinyl-sharing.. As Seven London-based Salsa vinyl collectors select their best vinyl artwork to display and the best Salsa tracks to spin, Latinolife explains the phenomena of the 'Salsotecas' - the legendary encounters that have helped give the city of Cali its reputation as home to the world's most passionate Salsa lovers.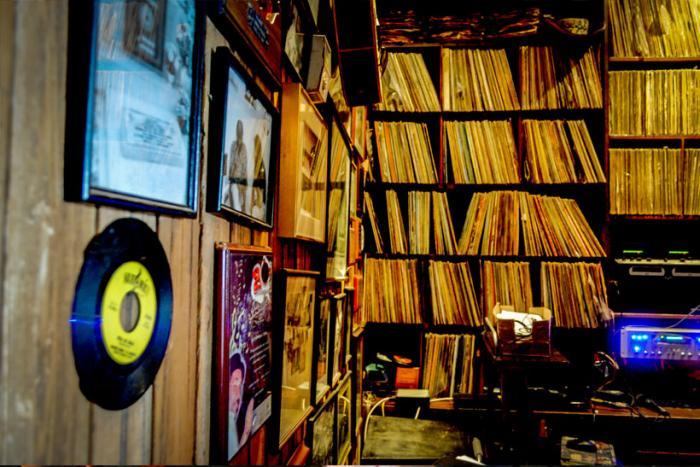 The swinging sound of trumpets welcome the hundreds of fans of Salsa into the huge open space. And yet, not a hip sways, nor a twirl or step is taken. This is a Salsa congress unlike any other. No crazed bare-chested machos or glittering dresses springing uncontrollably into action at the call of that unmistakable beat. This meeting draws Cali's contemplative music intellectuals together, to dissect, analyse and savour every chord, every beat, every phrase and arrangement of the most ingenious Afro-Latin tracks ever recorded. Some await their favourite tunes to be played to bring out their bongos and congas and play along.
Salsa music without dancing? These are the Salsotecas, a 50-year- old phenomena of 'discos for music intellectuals,' born in the Colombian city of Cali, famed to being the most Salsa loving city in the world.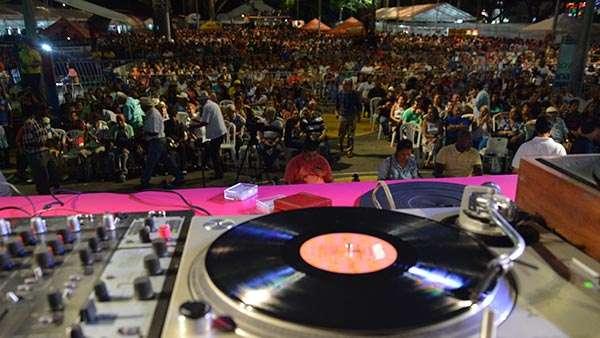 There are many stories. One tells of how, on the day after Christmas in 1991, legendary Fania pianist Larry Harlow, who had flown down from New York to play at Cali's famous annual Salsa festival The Feria de Cali, saw a news programme in his hotel room about a meeting of Salsoteca owners, gathering to listen to, share and admire their vinyls of Arsenio Rodríguez, considered by many to be the founding father of what is today known as Salsa. As a self-proclaimed disciple of the blind Cuban maetro, Harlow immediately asked to be taken to event.
He was astonished to find hundreds of Salsa fans, sharing their passion, as Jazz fans would. The event had been organized Gary Domínguez, a bearded gnome-like visionary, and turned out to be the most well-attended of the festival. There, Harlow discovered that Cali was home to some of biggest collections of Salsa music he'd ever seen. He took the news back to New York.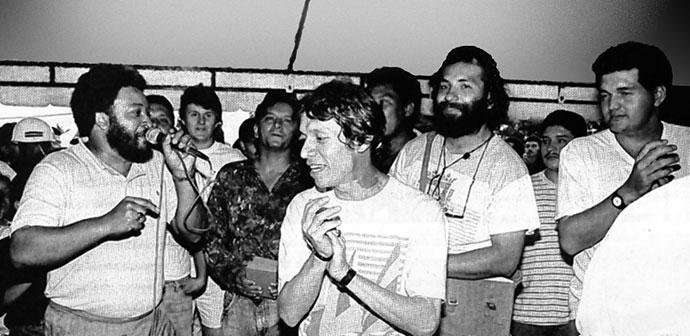 Gary Dominguez and the first Salsoteca encounter
The Resistance of the Old School
At the root of this phenomena was Cali's long-standing embrace of Afro-Latin music from the Caribbean since the 1950s, when the first Cuban Son arrived Colombia - a music not of its making, but which resonated with Cali's large population of African descent.
Whether taking place in someone's garage or a public basketball court, in the last 20 years there have been more than 100 Salsotecas spontaneously springing up in Cali's working class neighbourhoods. They come and go, some re-inventing themselves, with computer and hard drives instead of vinyls, others written off as 'fake' – excuses for party places. Legendary venues, such as La Barola, Chaney and La Ponceña, have become the embodiment of Cali's passion for this imported music from Puerto Rico, Cuba and its New York migrant variation.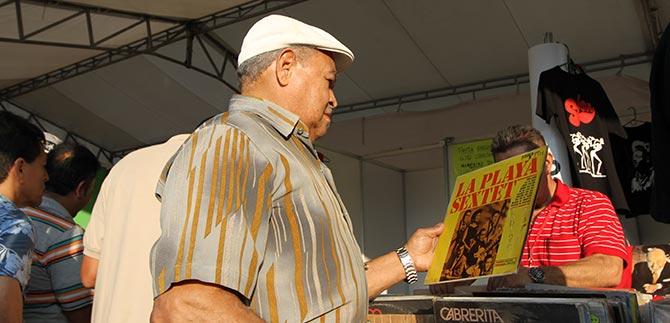 La Ponceña, located in the 44th street in the Chapinero area, is almost as old as the Puerto Rican band it's named after, La Sonora Ponceña of Puerto Rico. For 32 years, Jorge Martinez has played thousands of songs from behind the counter of his blue-lit garage, furnished with tables and chairs, for his Salsa-loving guests, providing drinks and creating the perfect vibe to listen to vigils from the past.
"This place belonged to my brother-in-law who died," says Jorge. "Our friend Miguel Ángel Altaiza, who worked at Radio Sol in those times, told him to name it La Ponceña. It has lasted all this time despite the wave of venues calling themselves Salsotecas but that have nothing to do with this format."
Purists know a Salsoteca when they see one, says Wilmar Pasos, who coordinates the famous Encuentros de Melómanos de Salsotecas de Cali (Salsotecas' music lovers meetings). "It must comply with certain characteristics; they are small and cosy, often unused garages belonging to people who wanted just to share good music, a few beers and talk to their mates. People bring their music, chat and exchange ideas."
The New Wave
Like La Ponceña, two other venues that refuse to die are Olafo and El Bembén. After 20 years they are still relevant in the popular neighbourhoods. La Diferente is new venue that seems to be doing well. Also Mundo Latino is part of the new Salsotecas movement.
And if you feel like dancing? "In the old days, by law you were not allowed to do it. It sometimes happened that some client couldn't contain himself or herself but the music would stop immediately, so people finally understood the essence of these places: to listen." explains Wilmar. "But since the 80s dancing has become more frequent and the clientele has changed; before the male presence was overlwelming, but since dancing was allowed guys started to turn up with their wives, girlfriends or just friends. And since now a lot more women come and enjoy the concept, it has become more open. We even take requests, which normally come from the female crowd, no problem"
The Endurance of Authenticity
Dancing or no dancing, what makes a salsoteca unique is its music collection, the huge amount of Vinyl put in a precise order on a shelve located behind the programmer (rather than a DJ). This is what attracts a crowd. These places refuse to go away, but not out of stubbornness but rather the way they reinvent themselves and have become an ongoing novelty. People bring their friends to see what the fuss is about and the love for salsa and afro Caribbean music, that has been a precedes in the city of Cali since the 1950s.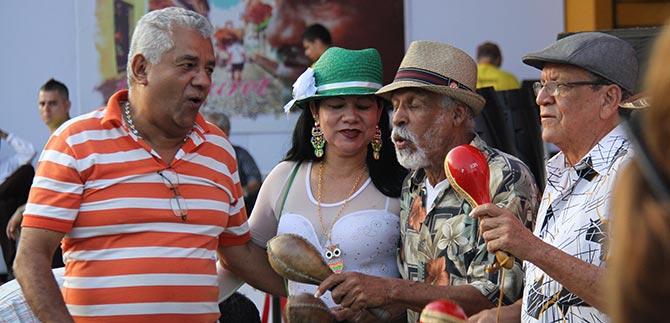 enjoying the encuentros de melómanos de salsotecas
Gary Dominguez, pioneer of the movement tells us that "Cali has a deep salsa culture, it is so big that people can sit down and listen to 4-6 hours of the same artist". Gary's Taberna Latina, which he began in 1982, is probably the most iconic Salsoteca ever. After many years he went to live in New York and Puerto Rico in his perennial search for Salsa knowledge, then he returned to Cali a few years ago. He transformed his family house into a new reincarnation of La Taberna Latina: the living room and the garage got changed in a new way and he used some of his vinys to cover the walls and brought out his already legendary music collection out alongside his photos, los cameras and his beloved turntable.
Gary is now recognised by the city of Cali as a protector of the city's heritage for the work he has been doing with the Melómanos meetings since 1991. Now, with a budget of 200 million pesos from the city's mayor, more than 1000 participants and international projection, the local authorities understand that the city's passion for Salsa is a unique phenomena, being celebrated as far afield as London's Tate Modern.
Jose Luis Seijas' 'Salsoteca' will take place on Saturday JUne 17th Seven DJs share their record collections in the Organised by DJ / producer Jose Luis
For more info https://www.laclavefest.co.uk/art
Free but please reserve your entry at salsoteca@laclave.co.uk

Corina Poore talks to Gustavo Salmerón, who made a unique film about...
Eddy Vents has been surrounded by Lusophone music from the early...