Away from Tacos and Sombresos: CASA Latin American Theatre Festival
The CASA Festival remains the only theatre event dedicated to bringing Latin theatre to the UK. Now in it 5th year, this week the festival embarks on its usual ambitious feat of 45 events, seducing an eclectic London audience with a wide selection of authentic pieces and companies straight from Latin America. We talked to the guy who started it all.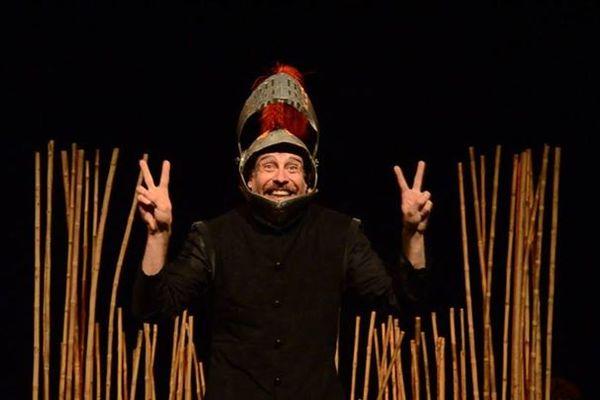 "People think of theatre, especially 'foreign theatre' as high-brow. We want to move away from that, as well as from the stereo types of tacos and sombreros." says Daniel Goldman, founder of the fast growing Latin American Theatre Festival. "It's about showing the authenticity of culture through literature, art and theatre."
Daniel started as a Cambridge student in Spanish and Portuguese. Theatre was not his passion yet. His year abroad in Argentina, in Buenos Aires, at the time of the economic meltdown, turned out to be decisive for his career and for CASA. "I was part of a theatre school, and saw the theatre response to the economic situation. It made me feel for their cause and become passionate about theatre myself".
As he came back to England, his only drive was to achieve a real representation of Latin American theatre in this country. As a result, seven years ago, he decided to create what was to become CASA: an event solely dedicated to Latin theatre in the UK. Daniel started from nothing, or rather from a crypt in Holborn. He relied solely on his passion and his unlikely venture to make his vision come true. "This project aims at building a bridge between Latin American and British theatrical cultures" he underlines.
The last two years of the Festival has confirmed that it was worth the risk. Winning twice in a row the LUKAS award for Best Arts Festival, it is now in full swing. This year, CASA announces theatre companies from Argentina, Chile, Colombia, Venezuela and Ecuador, in various events and workshops. Daniel explains: "There is a growing population and interest in Latin American culture. The festival makes it accessible, and people have a good time".
Another novelty, apart from its continuous growth, is CASA's venues. For the first time the Barbican Centre and Rix Mix are available to the festival. However, many activities will take place in the community art space called the Rose Lipman Building. The director clarifies his choice of location: "This building is set between two important Latin American communities: in Holloway and Elephant & Castle. As a middle stage, it shows the 'diplomatic route'. It is sparse: it has a Latin American feel about it that I like". Indeed, the bare walls, uneven floors and simple furniture make it look very genuine. Daniel Golman wanted to avoid anything "golden" and seems to have achieved it.
The listing, however, is incredibly rich. From the Colombian trilogy Sobre Asuntos de Familia (Family Matter) to the UK premiere La Araucana (The Araucaniad) by Tyo Teatro Banda, it offers an attractive journey through Latin theatre culture.
Daniel Goldman concludes, "The impact of this festival, apart from maybe annoying the neighbours, is not changing the world." This theatre mastermind, in spite of his modest words and relaxed stance, has a lot in store to impress us. "I have already planned out next year's event. We are going to have 4 to 5 Mexican companies since it will be the Year of the UK in Mexico. It will mean a total of 9 companies coming to England specially, instead of 4 this year. We are a growing event: the bigger, the better!" CASA's present success is only a prelude for more.
For more information see http://www.latinolife.co.uk/events/casa-latin-american-theatre-festival
Corina Poore talks to Gustavo Salmerón, who made a unique film about...
This month's dancefloor hits by award winning Cuban DJ, Javier...