Baroque'n'Roll
Lina Tur Bonet, Baroque violinist and somewhat of a classic superstar, talks to Latinolife about music video, are collaborations and other crazy projects that are stretching the boundaries and opening possibilities for Baroque music.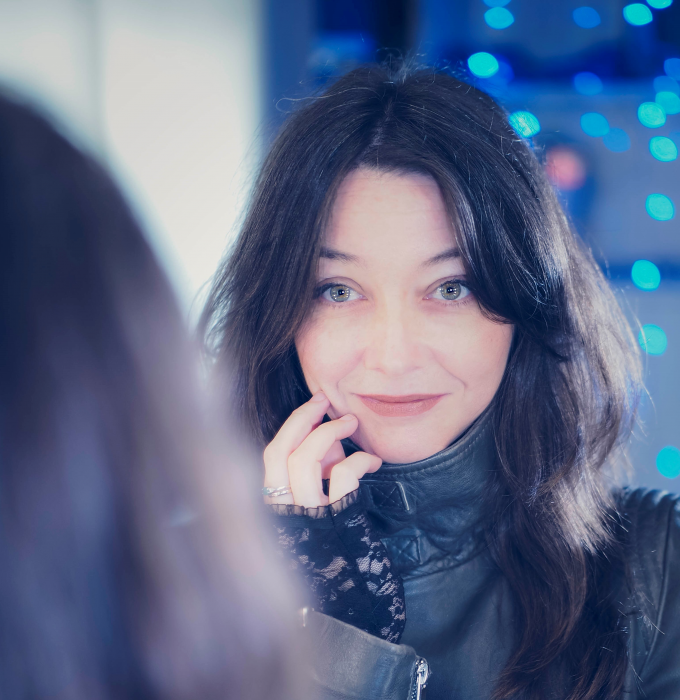 LINA TUR BONET is a talented Spanish violinist who has chosen to specialize in baroque music. She gathered a creative group of musicians together and formed the group 'MUSIca ALcheMIca' that has been playing concerts worldwide to great acclaim. In their wish to keep the original baroque sounds, they also play authentic instruments as they were played in the 18th century. These include the theorbo, a large form of lute with a long neck, the archlute, another version of the lute, and the violone , the ancestor of the well-known double bass. These combine to create a richness of sound with textures not often heard today.
Many people are not aware that some of the baroque composers, like Arcangel Corelli, created structures over which the individual musicians were expected to create 'ornamentation'. Today, this is known as improvisation, much like that heard in Jazz today. In a way, similar to a solo being played over a blues riff, or variations over the chords of a song like Summertime.
In a baroque group, the soloist, usually the violin, plays over the structures, or riffs, created by the composer, ornamenting the themes at will. Lina Tur has become renowned for excelling at this method and is in demand all over the world. She likes to combine different artistic disciplines, so she has collaborated with shadow puppeteers, dancers, and also, more recently with the poet ANTONIO COLINAS in recitals of music and poetry, and with the visual artist ÁNGEL HARO. This latest collaboration resulted in possibly the first 'classical' music video.
Latino Life: When did you find that Baroque music was special for you, and why do you think that was the case?
Lina Tur: When I first played on the baroque instrument, -it should have been just to try! I realized that the sound and the way of speaking of the instrument actually made in the 18th century gave me the opportunity to be far more expressive and to connect more intensely with the feelings and emotions of the people from those times. It is amazing how much changes when you play on 'gut' strings and with the baroque bow. You can get much more expression and beauty, related to a historical moment that is now very far away from us.
The music, on the paper, is a kind of letter that a person wrote many, many years ago. With the use of period instruments, we can really understand what this person wanted to say, and translate it to the audience. Baroque is also a period which has a lot of similarities with our times today, and I think that's why so many people love to listen to this music now. It can be as energetic as rock 'n' roll and as free as jazz!
I am now very happy with my decision to play Baroque music, and we, with my group MUSIca ALcheMIca, feel very honoured by the awards and critics we have already received, I also play other music, from the romantics to contemporary music.
Latino Life: How did you discover Corelli?
Correlli's music is always present in every violin player since youth. He was one of the most important violin players ever, and using his music is one of the most educationally important to learn the violin. On the other hand, when I play it now, I can always discover new things, because they are such great compositions. Also, it gives a lot of freedom in order to make your own ornamentations, which is for me, a very creative way of playing, and very similar to my personal way.
Latino Life: Is there some other music, from another period, that has a special appeal for you as well? What attracts you about it?
I love all good music, from all times and periods and styles. It has just to be good! I love for instance the music of Peter Gabriel and the first Genesis, David Bowie, Radiohead, and many, many others. Communication, freedom, sound, research, and expression.... are the most important things for me in the music.
Latino Life: Has your creative group had good responses from the audience and where do you feel your interpretations were best understood?
I really think everywhere where people are open, and also with the young people! You can always feel the audience, and I think the way that we are trying new and different things, is very welcome.
Latino Life: Is there another particular musician you hope to play with in the future?
With the artists I mentioned before, could be great! On the classical scene, I am very lucky with the musicians I have already played with, and play with regularly. I think, I am a very privileged person, because I have been able to play all around the world with great ensembles and musicians, learning so much! (Abbado, Gardiner, Harding...and so many others...)
Latino Life: Have you got your eye on any other baroque composer you would like to concentrate on?
So many! Baroque and not Baroque! As I said, I love lots of music and I'm interested in most new music and new composers, as well as the very famous. Also, female composers, I already made a CD with Elizabeth Jacquet de la Guerre from France in the 18th century.
Latino Life : Please tell us what attracted you to work with Angel ? What was it about his work that appealed to your sensitivity?
I fell in love with Ángel's work the first time I saw it, and I am so happy that we could work together. I think he's a genuine combination of a great artist with a great sensibility, a very easy-going person, and an unusually creative artist, a great energy and power, with a deep knowledge of arts and creation. Great combination. We understand each other very good, I think we are on the same wave length.
Latino Life: Are you hoping to do more videos?
Of course, we did already lots of videos with my ensemble MUSIca ALcheMIca, and we hope to go on like that, searching for new experiences for us and for our audiences.
A book which tells the story of the Amazon and its ports-towns near...