Ben's Moqueca
Ben's Moqueca There's nothing quite like a bowl of freshly made moqueca, a deliciously fragrant Brazilian fish stew. Traditionally from Espirito Santo in the south, I prefer the Bahian variant. If I'm making it I usually use king prawns but it's great with monkfish or red snapper as well. Whenever I'm in Brazil I always head to Bahia for my moqueca fix!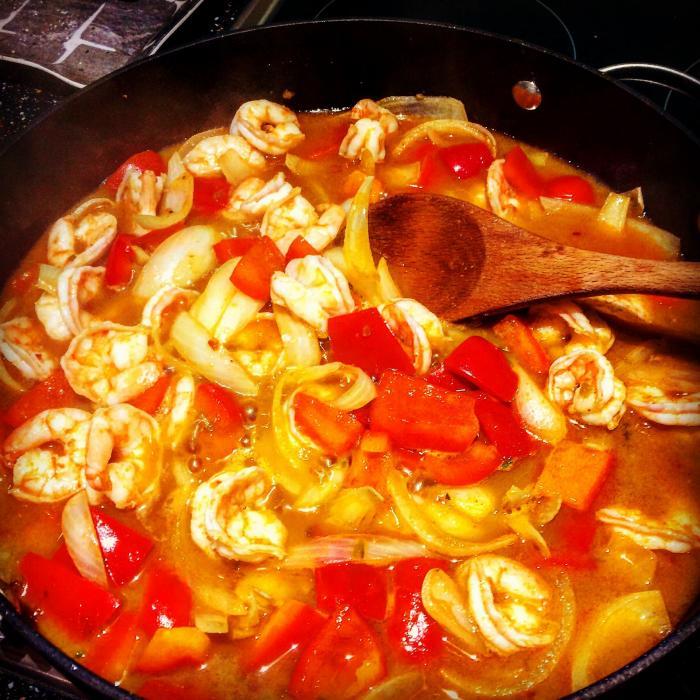 Based on Moqueca, my Brazilian Chilli & Coconut Cook Sauce is a fantastic way for you to try this famously delicious dish with minimal fuss. In fact you can prepare it in less than 20 minutes making it good for mid-week as well as weekends.
Ingredients
1 pack of Brazilian Chilli & Coconut Cook Sauce
1 large onion
1 bell pepper
1 tbsp. vegetable oil
400ml water
400g fresh king prawns
Method
Cut the onion into vertical strips and the bell pepper into medium-sized chunks.
Heat the oil over a medium heat and add the onion strips and bell pepper chunks cooking for around 5 minutes, turning occasionally to prevent burning.
Add the water to the pan immediately followed by the pack of Capsicana Brazilian Chilli & Coconut Cook Sauce, stir through and cook for a further 5 minutes with the lid on.
Add the fresh king prawns replace the lid and cook for a further 3-4 minutes until the prawns are cooked through
Enjoy with steamed rice or nice crusty rolls!
Capsicana sauces are available at Sainsburys, Waitrose and Whole Foods markets. To find out your nearest stockists visit https://www.capsicana.co.uk/
Cuba's natural setting, with its own historical and cultural...