The Blue Line to Cali
Mirca Moreira revels in the short London journey that quenches her craving for a little piece of Colombia.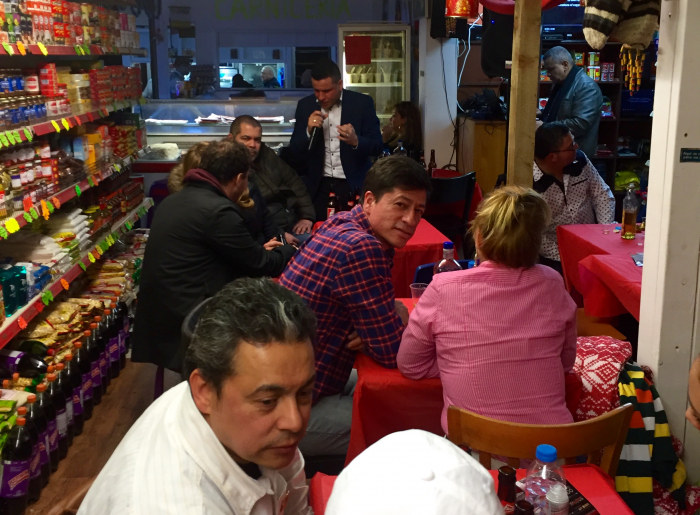 The London underground tannoy announces "this is the Victoria Line to… Seven Sisters" but in my head I hear Siete Chismes. That's Spanish for Seven Gossips, because the place I get off at is more like a Latin American village where salsa blares on the radio, while London's Latinos gather to catch up on the week's goings on.
I emerge from the North London station on a Saturday afternoon and into the building called Wards Corner, which houses a little Latin labyrinth of sixty units selling Latin American necessities - from delicacies to quench your arepa or empanada craving to salsa DVDs. Latin film, Latin football, Latin hairdressing, its all here under one roof. Suddenly I'm transported to a traditional working class Centro Commercial in Cali or Lima.
Spanish-speaking children play happily, while parents shop and grandparents play chess, draughts and dominos in the corridors. As nights falls, musicians may randomly appear and perform a live show. The dancing starts, and all of a sudden there is a full on party, as tightly-clinched couples sweat the night away, escaping the hardships of London life. After all, like the Celia Cruz song, La Vida es un Carnival, which is probably playing on the speakers, Life is a Carnival and…las penas se van cantando. Am I in really in London, or in some village on the outskirts of Medellín?
But yes, I am in London. I can tell because my dad's shop – he sells salsa DVDs - is next to the famous Ugandan letting agent Ben's Property Solutions, who is so full spirited it is impossible not to be charmed by him. The other side is Jamaican barber Tony. They've been trading in the market for over 20 years, reuniting the continents of Africa and Latin America in this little North London enclave.
Looking for unique haberdashery? Forget John Lewis, las viejitas have the quality. Want the J-Lo look? Colombian salons will goddess-ify you like no others can. Can you party like Latinos at Tesco? I don't think so. Any stressed out Londoner should pay a visit to this oasis of Latin joy. It does the trick for me, anyway.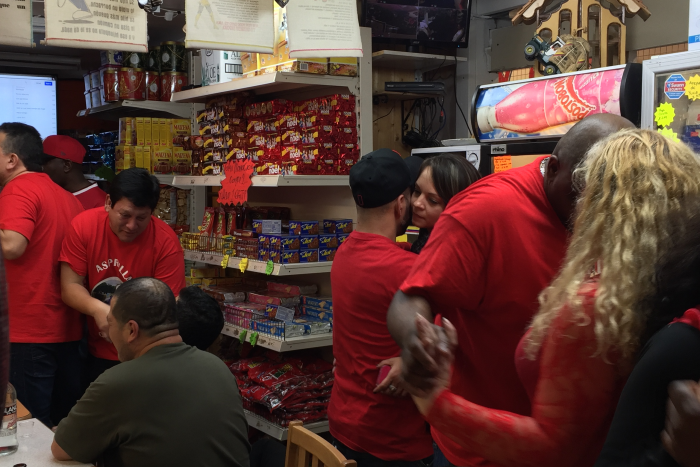 Alas, I have now moved from Tottenham, where Pueblito Paisa, as it is also known, was just a hop away. Now it's a two-hour commute from my rural village in the Cotswolds, which I do every Saturday.
And yet, for all the joy this community has brought me, it saddens me to write that this unique gem of a Latin American village is under threat of demolition, despite being a listed building, the land to be sold to developers. Our only hope lies is public pressure and our approved community plan to restore, not demolish, the historical building.
Please sign our online petition to save the second largest Latin American concentration of businesses in the UK. Sign online on www.latincorner.org.uk
If you'd like to visit, join our meet up every Saturday at 7pm at Unit 56. #takevictorialinetolatinamerica
Corina Poore talks to Gustavo Salmerón, who made a unique film about...
This month's dancefloor hits by award winning Cuban DJ, Javier...