The Charm of Old-School Spanish
If you like unpretentious class and great food, then Mayfair's back street secret Spanish hideout is for you, says Amaranta Wright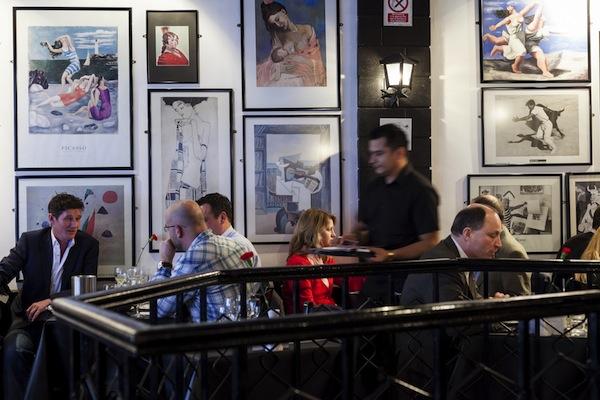 What with Jamie Oliver offending Spaniards by throwing chorizo into a Paella, and his rugged Spanish counterpart (Omar Allibhoy) 'Making Spanish Simple' for the masses, there is no doubt that Spanish is in fashion. Minimalist restaurants offering 'contemporary' Spanish cuisine are opening everywhere, their clinical designs doing away with the cluttered ('clichéd', designers would say) memorabilia of old Spain.
All of this was precisely why walking into the Mayfair's El PIrata was bizzarely refreshing. Call it clichéd but, for me, history gives meaning, and there is something special about a place that's been open nearly a quarter of a century (and usually a good reason that its still going). Spanish prints and black and white photos line the walls and wooden floors, black woodwork and wrought iron interiors take you back to Madrid and Barcelona in the good old days, a kind of Spanish Joe Allen's. There was even the local punter who'd been dining with friends at lunch, still bar hovering at dinner time. How often do you see that these days? (obviously Mayfair residents don't have to work)
The atmosphere inspired me to order a sherry (it would be a G&T in contemporary Spanish). This was perfectly accompanied by a smooth buttery Jamón Iberico and Pimientos de Padrón. We ordered a set of fish tapas, the Pulpo a la Gallega (octopus in garlic, olive oil and paprika) was perfectly cooked, but the highlights were dishes recommended to us; the Langostinos al Chef, huge butterfly prawns in a delicious tomato and white wine sauce which I couldn't help but scoop up with bread afterwards and the Calamares al Arroz Negro (black rice and squid) - a sticky rice soaked in squid ink and full of flavour. Absolutely divine.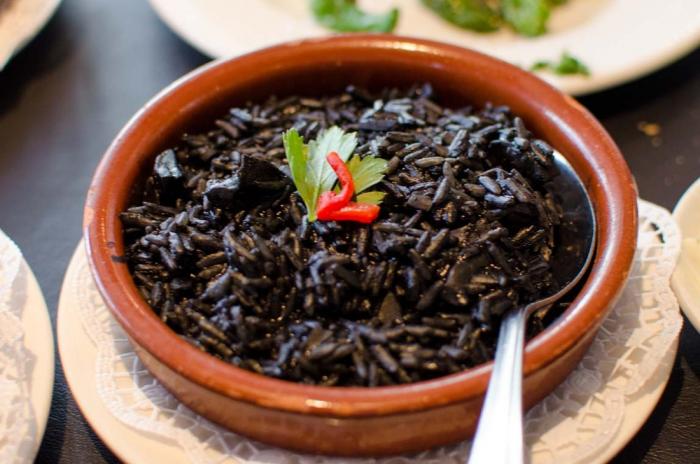 For meat tapas we had classic and simple chicken and chorizo skewers and a more traditional dish of kidneys in delicious and ample sherry sauce (also to be mopped up with bread). We finished off the meal with a delicious Crema Catalán and a vanilla ice cream topped with yet another sherry, this time a dark syrupy Pedro Ximenez.
This was nice old fashioned tapas, made from time-tested traditional recipes. Nothing fancy but full of flavour - no reason to take off a menu what's worked for 25 years. It's no surprise that El Pirate is still buzzing and lively on a tuesday evening. No hipsters around here, but a jolly food loving crowd, with good taste and a warm spirit. This is my kind of restaurant, relaxed, unpretentious and serving delicious food.
Address: 5-6 Down Street, Mayfair, W1J 7AQ
Telephone Number: 020 7491 3810
Website: www.elpirata.co.uk
Reservations: info@elpirata.co.uk
Head Chef: Rosendo Simbana
Mon - Fri: 12.00pm - 11.30pm
Saturday: 6.00pm – 11.30pm
Sunday: Closed
Cuba's natural setting, with its own historical and cultural...