Colombia: Starbucks Meets its Match
Starbucks's most recent expansion plan has taken them to Bogota, Colombia. How has the arrival of the coffee giant affected the market?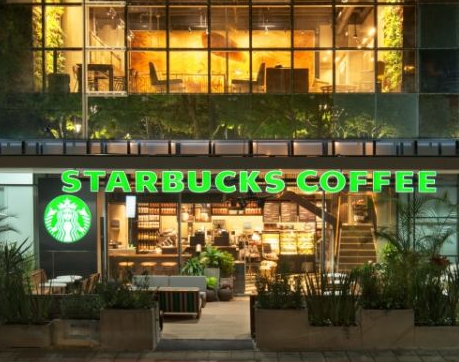 Although Brazil and Vietnam are the largest exporters of coffee in the world, Colombia has always maintained its stellar reputation for its unique brand of produce. In the current economic climate, with globalisation as the driving force behind all trade, it is important for a country to be able to distribute and develop its most profitable harvests and satisfy global demand.
In 2013, Starbucks revealed the latest instalment in their worldwide business venture. As one of the most prolific providers of coffee – which has left its mark in 65 different countries already – Starbucks extended their franchise to Bogota this August. Their choice of location can also be seen as a statement of intent. Starbucks chose Parque de la 93 as their first base to battle the Colombian market. Starbucks's ambition is certainly admirable – they have dared to plant their flag on a territory that defines itself by their coffee.
Due to Colombia's eminence in the coffee industry, regulation is firm and workers hold several rights to avoid exploitation from third parties. In 1927, the agricultural industry established the group National Federation of Colombian Coffee Growers, opening a dialogue between campesinos and the government. In 2007, the European Union recognised the distinct label of Colombian coffee to promote and preserve this brand in the common market.
Nonetheless Starbucks does not lack confidence – it already has bases in Mexico, Brazil and Costa Rica – but this is not an ordinary expansion of an international firm but rather capitalist venture locking horns with Colombia's most established mark.
There was an initial uproar amongst coffee lovers; many feared for the future of small business in Colombian streets that offered refreshments at fair, low prices. Would they ultimately suffer as a result of a corporation that could simply undercut them?
The credibility of the coffee chain from Seattle, Washington has suffered enormously in recent years, after a number of controversial revelations. Evidence of rife tax evasion caused outcry amongst consumers, in particular in the United Kingdom. Starbucks classified itself as a non-profit organisation, thus becoming exempt from corporation tax.
In addition to tax evasion, Starbucks upset the general public once more when the International Coffee Organisation – with its headquarters in London – reported that Starbucks, on average, only paid their Colombian suppliers 3 dollars for every kilo of coffee produced, meanwhile the average price of a coffee in the United States will set you back five dollars. This statistic will not resonate kindly with Starbucks's target audience.
Three months in, what is the reaction of the Colombian people?
At first, it seemed as if Starbucks presented a threat against the local entrepreneurs of Colombia. However, the evidence suggests the opposite.
Between the months of July and September, Juan Valdez – the Seattle franchise's primary rival – witnessed a 30% increase in their profits. Juan Valdez not only overcame the initial wave of popularity of Starbucks but also surpassed their own expectations.
According to their chief executive, Hernan Mendez, three factors have enhanced their fortunes. He credited the renovation of cafés, lower prices and, most importantly, customer solidarity.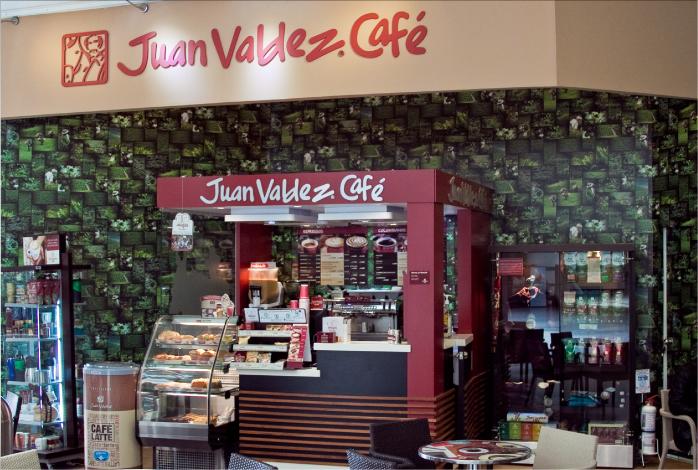 Juan Valdez strategically plays on national identity – and has the backing of the aforementioned National Federation of Colombian Coffee Growers. Their mascot, with a big moustache and a mule with a sack of coffee beans, is as distinguishable as Shakira or Gabriel Garcia Marquez to most Colombians.
The arrival of Starbucks has arguably helped to create a nationalistic inclination against American capitalism. The customers have pledged their allegiance to Juan Valdez. This proposal looks to have improved the economy as a whole. The competition forced Juan Valdez to diversify their services and they are now reaping the benefits of their hard work.
Whether or not this trend will continue, is yet to be seen. The reality is that Starbucks has the resources and reserves to withstand a short term loss. The stigma of American enterprise will eventually fade and Starbucks will be able to see this intangible barrier to entry disappear.
To succeed in Colombia would be arguably one of Starbucks's finest achievements to date.
An English boy follows the family myth of his great-grandfather'...