COSMIC CONNECTIONS
Patricia Diaz describes herself as a migrant storyteller, for she has lived longer in London than in her native Colombia. Her debut novel 'The Golden Bat' touches on the tragic events of the 1985 Nevado del Ruiz volcano eruption that killed 25,000 people, through the 'return' of an English academic, to a past love in his student days Colombia. Here Patricia recounts the personal experiences that inspired the book.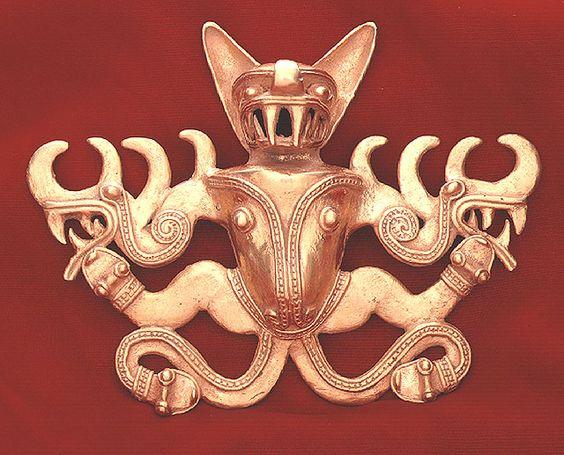 The year is 2010 and CLAY MORTON, an English expert in pre-Columbian culture suffers from a deep depression which conventional medicine is incapable of curing. A casual encounter in Camden Market with an indigenous Colombian healer, HERMINIA, takes him in an unexpected direction. She is able to "read him like an open book" and guides him through a regression to events of the past, using a golden pre-Columbian pendant in the shape of a bat.
Clay "returns" to Armero in 1985. Transported back to the days before the eruption of the Nevado del Ruiz volcano, he searches for CHIA, a woman who was his great love and who is about to die in the explosion. On this meeting depends his recovery, his future, and the destiny of Herminia.
This short novel was written in memory of Carolina Guarnizo Miekel, a Colombian filmmaker and friend who lived in London and who died in Armero. In 1985 some twenty-five thousand people died, buried by an avalanche of mud which swept through this small town in Central Colombia following the explosion of the Nevado del Ruiz volcano. Carolina was making a documentary near the Magdalena River. Her film was a reflection on the legend of the mohán and a key entry point for me into the world of the extinct Pijao culture in Tolima. The Pijao created the pre-Columbian figure of the golden bat, after which the novel takes its name.
The novel was also born from my wish to express the endless grief of the family and friends of those who died in Armero (In UK and Colombia), and who are remembered every year as the date of the disaster approaches. For me, telling this story gives voice to the ideas that Carolina was interested in: reflections on our original culture, on ancestral memory and on a way to truly catch a glimpse of a peaceful future.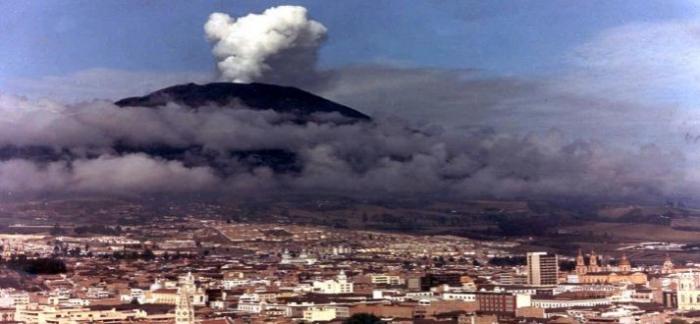 I was surprised when I finished, that my book seemed less like a tragedy and more a story of hope, healing and reconciliation for the characters - and of course for me.
I had been involved in film-making and screenwriting for several years and the most interesting part of writing my debut novel was asking myself, who am I telling this story to?
I'm telling it to heal myself, to honour my friend's memory and those twenty-five thousand souls who perished in Armero. But also to all Latin Americans, in London and back home, whose lives have been touched by tragedy.
There are over 100,000 Colombians living in UK at the moment, mostly in London. Our culture has a tenuous hold in London, with few places where Latin Americans gather to reflect, listen to stories, or share our new migrant experiences. There are very few bookshops or libraries dedicated to books in Spanish in London. My community enjoys music, dance and carnival together, but they seldom gather to enjoy reading or listening to writers or storytellers. This means there is little reflection about who we are and our massive contribution to British society. How does our history and experience of displacement and relocation in this country situate us amongst our hosts and other migrant communities?
I felt the urgency to share my story. Not because I feel I need to be recognised as a writer but because to me, this is an urgent story - now more than ever with the imminence of Brexit.
I recently came to know that my kind of storytelling has a name – 'transnational literature'. This is the name given by academics to hybrid literatures produced at the cultural borders by migrant writers. There are, so far, few publishers for this emerging genre. The stories written by transnational writers reveal the richness of interaction between the host culture and immigrants; we are a mirror that reflects the bigger picture of local culture.
In December last year I went to the Elephant and Castle shopping mall and decided to approach people eating at the different restaurants and offered to sign a copy of my book as a Christmas present. I was surprised by the reception. I sold 20 books in 2 hours but I also met a father of a family, with two young children, who told me that "in their family, they did not read - even the newspaper"and another mother explained to me that in her family "they only read the Bible".
I cannot ignore these responses when I write or publish. As a transnational writer, I feel a kind of duty to search for children, teenagers and adults who are not exposed to writing about their own cultures because their lives don't appear to allow any space for it.
Our perspectives are enriched by our experiences, revelations, original myths and oral traditions. In our stories lie the reality of our contemporary culture, particularly in the large metropolitan aglomerations where migrants often gather. For me, it's not about multiculturalism, it's about new generations of British-Latin American children, with various combinations of parentage, who are bilingual and bicultural. It is to them, I feel I have a duty.
Novel, 170 pages, in Spanish
For more information or to get a copy please visit:
A book which tells the story of the Amazon and its ports-towns near...