Cupuaçu: Brazil's Alternative to Chocolate
Forget cocoa, meet cupuaçu, a brand new contender in the arena of chocolate substitutes.
From cacao traditionalists agonising over the quantity of cocoa in their organic Peruvian Dark-Chocolate Bars to super-sugary boxes of Just Brazil's flying off the Pound Shop shelves, every one loves chocolate, some of us a bit too much. So when we heard about a new Brazilian "chocolate" that didn't contain any cocoa at all…. naturally Latino Life was intrigued.
This is a very unique delicacy, made using the beans of the deliciously tangy cupuaçu fruit, which is from the same plant family, Theobroma, which cacao belongs to. The company making it is called Amma. A "bean-to-bar brand" in Brazil whose chocolates have gained many accolades in the past couple of years.
The cupuaçu fruit (pronounced coo-poo-asoo) resembles a sweet potato, while it's slightly odd on its own, if you take it in juice form and add sugar, it goes from so-so to pretty darn good.
Many say that cupuaçu is the new antioxidant-rich superfruit andis also rich in fibre and fatty acids that support a healthy cholesterol level, and contains vitamins A, B, and C.
It's processed in the same way as cacao, using 80% cupuaçu solids. Foodie reviewers online seemed intrigued and wowed in equal measures. It is particularly praised for its Lindt-like creaminess. Some say it tastes like a mix between chocolate and pineapple.
Diego Badaró, the founder of Amma and a 5th generation cacao producer from Bahia, in the north-east of Brazil, describes cupuaçu as, "A combination between fruits and the forest. Cupuaçu is a tropical fruit, so it's sweet and acidic at the same time ... The bar has that combination, with notes of walnuts and earth."
Although it's related to the cacao plant, and processed in the same way legally it's not considered chocolate. The cupuaçu bar might be the first of many interesting chocolate alternatives to emerge in the market.
RECIPE - Cupuaçu Flan (Pudim de Cupuaçu)
The creamy, rich flesh of the cupuaçu (click here to read more) makes it particularly suited to milk-based sweets and dessert. Things like custards, creams, mousses and flans. In fact, when dealing with this fruit from the rainforest of the Amazon, if you remember its close botanical relationship with chocolate, you can easily imagine what kinds of desserts welcome the complex flavor of cupuaçu. If it's good made with chocolate, it's likely to be good made with cupuaçu.
Here's a recipe for a flan flavored with cupuaçu. Flans are as common and as prized in Brazil as they are anywhere else in Latin America. A culinary gift from the Iberian peninsula, the flan traveled with European colonizers to Mexico, to Peru, to Chile and Argentina, and to Brazil. This one is easy to make and delicious. The only difficult part might be finding cupuaçu pulp, but do check the freezer of your local health food store. With the increasing popularity of cupuaçu in the Northern Hemisphere if it's not there now, it's likely to be so soon.
_________________________________________________
INGREDIENTS: Serves 8
1 cup granulated sugar
1 can sweetened condensed milk
3/4 cup (200 ml) water
4 whole free-range eggs
1 Tbsp. cornstarch
1 cup frozen cupuaçu pulp
-------------------------------------------------------------------------
METHOD
Preheat the oven to 350F (175C).
Caramelize the sugar, then line a glass or ceramic cooking dish with the sugar. (For a photo tutorial on how to safely caramelize sugar, click here.)
Add the remaining ingredients to a blender, then blend until smooth and creamy. Pour the liquid into the caramelized baking dish, then put the dish into a large glass casserole or lasagne dish. Pour in boiling water until water reaches the top of blender liquid. Carefully place on middle rack in pre-heated oven. Cook for approximately 45 minutes, or until the top is golden and a toothpick inserted into the center comes out clean.
Remove from heat. Let cool completely.
To serve, briefly set the baking dish is hot water to melt the caramel, then reverse the dish onto a serving platter. Serve immediately.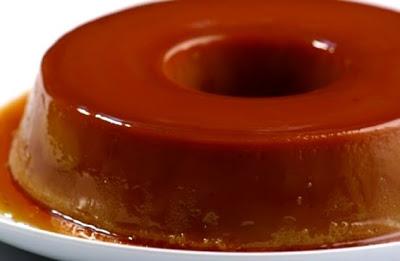 Cuba's natural setting, with its own historical and cultural...
From garage parties in Panamå to the awards ceremonies of Miami, how...