A Dancer's Leap from Poverty to Stardom
Fernando Montaño, the Royal Ballet's first ever Colombian soloist, has moved mountains and overcome obstacles to achieve his success as dancer, model and TV personality. He talks to Latinolife ahead of a very busy schedule outside his Royal Ballet commitments, which include a charity performance, his role as LUKAS presenter and performing his own Foot-ba choreography at London's Latin summer festival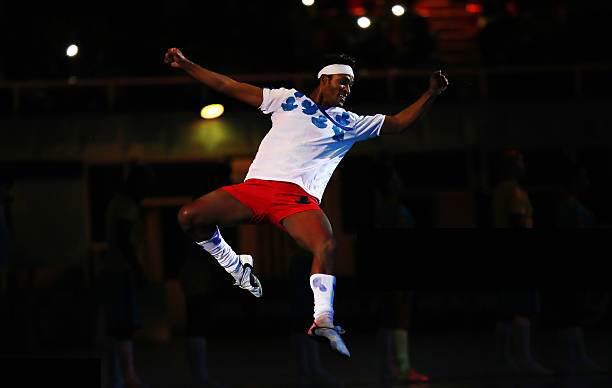 A story that encompasses poverty, struggle, perseverance, hard work and stunning success has the hallmarks of a Hollywood blockbuster. Fernando Montaño, however, is not the product of some movie executive's imagination, but a flesh and blood dancer who has risen from the slums of Colombia to dance for the Royal Ballet as a soloist, the first from his country to do so. It's the kind of ending many people dream of, but very few ever achieve.
Speaking to Latinolife, he says, "It doesn't matter where you come from, you can achieve things in your life."
Montaño, who has a slight build and a broad white smile, knows a thing or two about achievement. He's judged Colombia's version of Strictly Come Dancing, while his own dancing has won him international acclaim and two awards from the LUKAS, an annual event recognising outstanding Latin personalities. Next Tuesday he will be presenting the awards at a ceremony in London. He's also appearing in an event this Sunday to raise money for the charity Children Change Colombia, and next month he will be unveiling a new type of dance that fuses the elegance of ballet with the energy of football.
Called "foot-ba", Montaño believes this dance can be performed by anyone, from children to grandparents. The choreography is based on refining the movements of footballers, with a focus on how some of them celebrate goals. Cristiano Ronaldo, Wayne Rooney and his personal favourite James Rodriguez (also a Colombian) have steps named after them.
He first unveiled his original dance at the Fifa Futsal World Cup in 2016, but it will have its UK premiere at La Clave Fest, a Latin-themed, multi-arts festival to be held in Crouch End, a north London neighbourhood, in June.
The feedback to "foot-ba" has been "very positive", Montaño says. "Hopefully in a few years I will develop more steps and some more choreography so that it could become a football dance or something like that."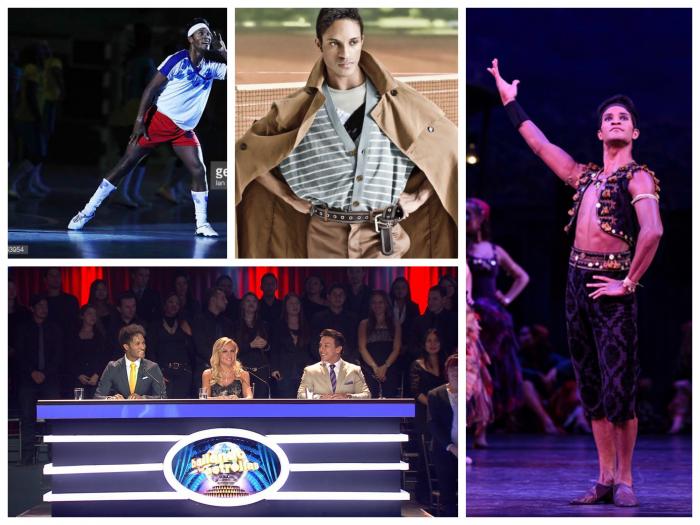 Sceptics and struggles
All these accomplishments are a long way from where he started. Montaño was the youngest of four children born in Buenaventura, one of the worst-affected cities of Colombia's 40-year long civil war. When he was six his family moved to Aguablanca, the poorest neighbourhood in Cali, a city in southwest Colombia. He had watched some ballet at the age of four or five and started copying the movements, but his parents' ambition was to get him into football. By the age of 12 his focus had switched completely to ballet and he was enrolled in the country's only proper school; but it was a late start for a ballet dancer and he encountered some sceptics. "They didn't want me at the school at the beginning because they weren't sure," he explains, adding that it was his dancer's physique that won people over.
From there, he was entered into a competition in Havana and, at 14, won a scholarship to study full time in Cuba. His parents miraculously scraped together a bit of money to help with his upkeep and he was placed with a family who initially welcomed him in. When Montaño handed over all the money so that the family could buy a new refrigerator, their attitude changed. He was left to sleep on the floor and wasn't given food. He feared telling his family because he thought they would make him return home.
The experience taught him not to trust everyone. 'There are a lot of good people, but there are some who will take advantage and, when you are young, you believe what people say so I felt sad for a while. But I also found special people who helped me a lot and showed great kindness.'
After winning another scholarship that took him to Turin, Italy, Montaño was kept hidden in a convent by his female ballet peers. When he was caught by the nuns they took pity on him. Recalling these episodes to Latinolife, he simply says, 'You have to make sacrifices to achieve what you want in life, and when the opportunities come, you must seize them.'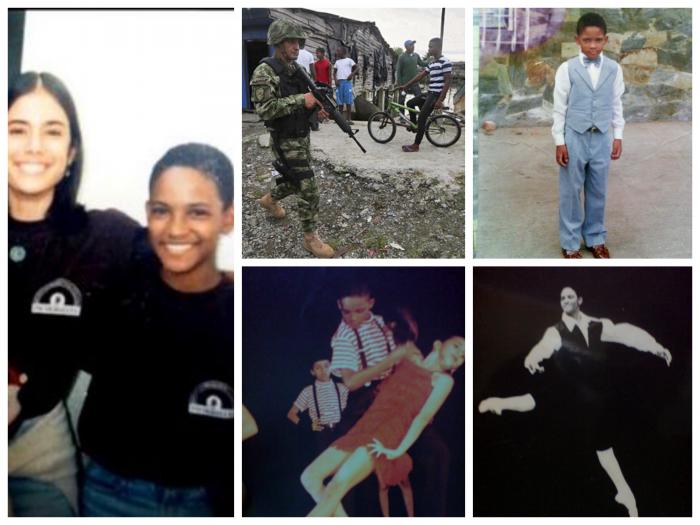 Turning point
The turning point came when he was spotted in Italy by the director of the English National Ballet and asked to audition in the UK. He joined the Royal Ballet in 2006 and has danced in the recent George Balanchine production of Jewels, as Benvolio in Romeo and Juliet, and the Harlequin in The Nutcracker.
He is now proud to be a British citizen, but he admits that London life didn't come naturally to him. "I didn't speak English so that made it very difficult. My first month in London I was a bit lost, too many people, and I couldn't understand anyone. I was bumping into the dancers because I didn't understand where I had to go and people look at you funny so it was very, very hard."
The 32-year-old dancer taught himself English, but people's attitudes are harder to change. "There are still issues that you're different and that you kind of don't fit in. Some People don't let you fit in," he admits.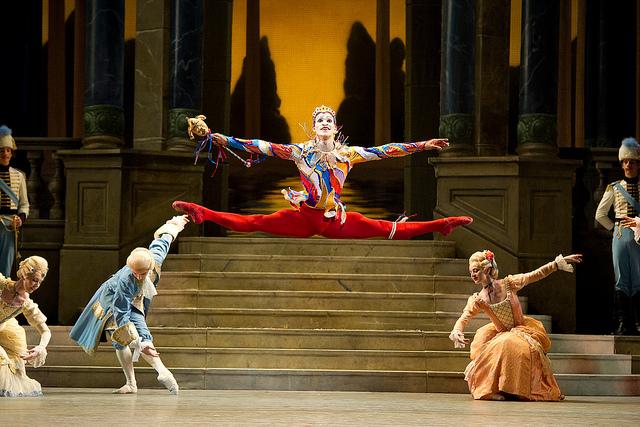 'So much joy'
There is acknowledgement that Cuban megastar Carlos Acosta, a former principal with the Royal Ballet, has helped bring about some much-needed change in the ballet world. "He's been a big, big supporter of black dancers being able to do ballet, because when you are a kid and you see that there is no one you can identify yourself with, you don't want to do anything like this."
It's Montaño's hope that more role models like Acosta will emerge and it's fair to say that he's become a role mode himself. The dancer's struggles have motivated him to help others and he's now the patron of Children Change Colombia, a charity that helps children affected by gang violence and poverty. On Sunday he will be performing some classic Hollywood dance routines, to raise money for their work. 'I don't forget where I come from. It gives me so much joy when you see that you are helping a kid. It's something that no money in the world can buy.'
There is plenty of joy in Montaño's life now, which is inspiring for others. 'I really love my life, the way it has turned out, and I think there is more to come,' he smiles. One project the dancer is hoping to embark on is a musical based on his life. So it's possible that the story doesn't just sound like a film, but perhaps could one day become one.
Fernando Montaño presents Hollywood classics, Hippodrome, London, May 21 https://www.eventbrite.co.uk/e/fernando-montano-presents-hollywood-class...
Fernando presents the LUKAS Awards, with special guests Gente de Zona, Troxy, London, May 23 Tickets from www.thelukas.co.uk and http://www.comono.co.uk/live/gente-de-zona/
Fernando performs 'Foot-ba' at La Clave Fest, Crouch End, London, June 17 www.laclavefest.co.uk
Cuba's natural setting, with its own historical and cultural...