El Pirata's 'Black Rice'
From one of London's oldest and finest Spanish restaurants, El PIrata's head chef Rosendo Simbana, divulges the secrets of his signature dish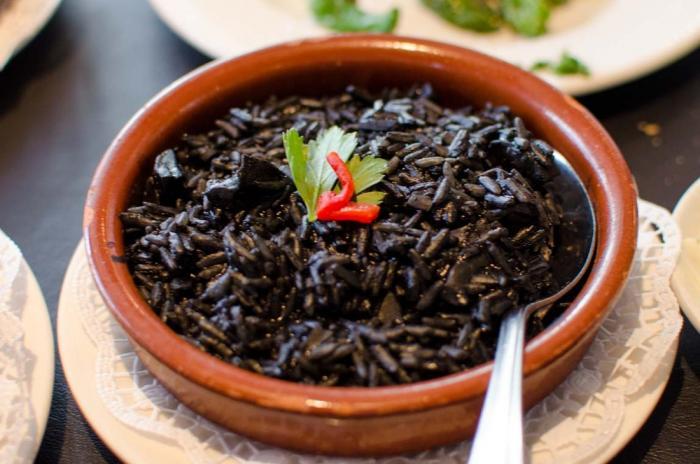 INGREDIENTS (SERVES 4)
1 small white onion, roughly chopped
1 small green & red pepper de-seeded & diced
1 small garlic clove chopped
6 tablespoons of olive oil
1 kg cleaned squid, cut into 1/2-inch pieces
Salt & Pepper
2 small pieces of fresh bay leaf, Thyme
1 or 2 soup sized spoons squid ink approximately, (available on amazon.co.uk)
Pre Cooked uncle bens rice
METHOD
Heat the olive oil in a frying pan or a sauté pan, add chopped garlic and fry until a very dark brown, add the fresh bay leaf, diced red & green peppers until they are soft.
Put the squid in a pan to boil for a few minutes, drain off in to a jug and keep.
Add the chopped squid to the pan, sprinkle with salt, and stir quickly
After that add the squid stock with enough to cover all of the squid leave until boiling and add the squid ink.
When it's ready add the cooked rice and mix all together.
Leave to stand for a few minutes for the rice to absorb the inky stock Then serve and garnish.
El Pirata Mayfair, www.elpirata.co.uk
Cuba's natural setting, with its own historical and cultural...
From garage parties in Panamå to the awards ceremonies of Miami, how...