Esteban's Arroz Con Pollo (Chicken and Rice)
Meet the famous Colombian party meal! Arroz con pollo is a rice-based tomatoey paella with a twist. It's well balanced, colourful and cheerful.I always associate arroz con pollo with getting together with family and friends back home. It's usually called the 'Plato Frio' because it would be served cold and as a main meal. Some people would not leave the party until the 'Plato Frio' was served!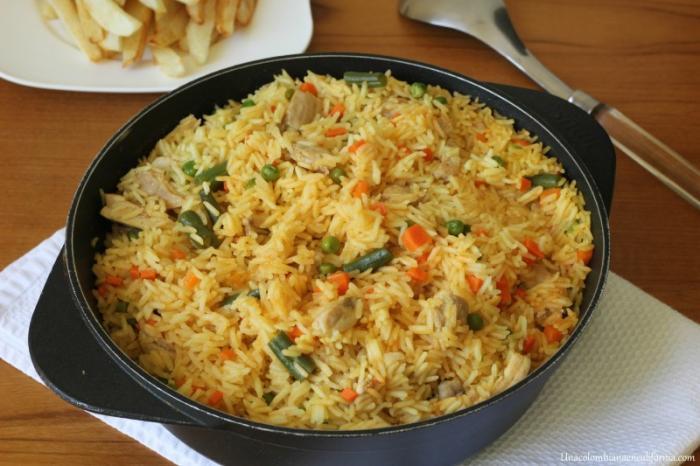 INGREDIENTS:
1 shredded free-range chicken breast
1/2 mug of cooked paella rice
1 mug of cooked or frozen garden peas
3 spoonfuls of capers
2 spoonfuls of fresh coriander
2 big spoonfuls of tomato paste mixed with some chicken stock
Fresh chillies to your taste
METHOD
Cook a mug of rice with some turmeric and let it cool down.
Boil the chicken. Once cool, shred finely.
Mix the tomato paste with some chicken stock and keep it aside.
Mix the rice with the rest of the ingredients.
Season with salt and pepper to your taste and add some fresh chillies if feeling adventurous.
You'll find Esteban's Colombian Street Kitchen @ The Green Rooms in Wood Green facebook/colombianstreetkitchen