The Father of Latin Funk is Back
Signed to major record labels in the 1970s, Jorge Spiteri is considered by many to be the pioneer of Latin music in the UK. In Latin America, he is known as the godfather of Latin Funk, influencing a generation of bands, such as Los Amigos Invisibles. As he prepares his return to KOKO, the very venue where he broke his unique sound 35 years ago, to receive The LUKAS Fellowship Award, Latinolife caught up with the original Venezuelan funkster.

Jorge Spiteri was a gifted, young musician in his native Venezuela when he arrived in London in 1972. He and his brothers had been playing traditional Venezuelan rhythms from a young age. But with The Beatles and British pop having taken the world by storm, London was a Mecca for any young Latino wanting to practice the most universal of religions: music.
"My brother Henry had gone on earlier to pave the way", explains Spiteri. "We were super excited when we arrived, but were then shocked to find that rather than making music with all these great guys, Henry was washing plates in a restaurant!"
It didn't take long however, for the trio to make their mark on the London music scene. Through gigging and jamming wherever they could they were soon hanging out with the likes of Jimi Hendrix, Stevie Wonder and Bob Marley on the West London music scene.
"The musicians we hung out with thought it was super strange what we were doing, which was to mix all our Latin rhythms with psychedelic rock, " says Spiteri. "One time we were playing in The Marquee Club and one of our friends went upstairs, which was where the offices of GM records happening to be, part owned by Rod Stewart. He told them they should come down and listen to us. And sure enough the owner came down and the next day he signed us."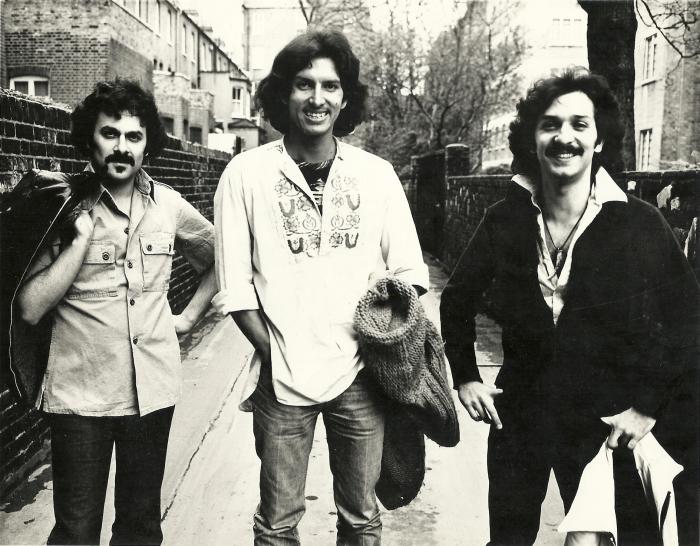 Spiteri's success in the UK was immediate. In 1973 they published their first album, Spiteri, whose artwork was snapped by the official Beatles photographer Dezo Hoffmann. Pitched as Britain's answer to Carlos Santana, who was already massive in the early 70s, Spiteri travelled around Europe.
"I shared the same booking agent as Bob Marley and Tyrone Downie, who was playing keyboards with The Wailers and became a good friend of mine. Bob He said that he liked us because we were rock stars who played salsa, and he invited us to rehearse with them many times. He always used to call me 'Spanish boy'."
Spiteri went on to record with Tyrone and also with Chris Wood of Traffic. He described the whole 70s experience in London as 'unforgettable.' With so many great musicians in one place, impromptu moments could become intensely creative experiences.
"One night we were playing at The Golden Lion, an old pub from Kensington. In the middle of the show, my brother tells me to pull some guy's arm and bring him up on stage. I asked him 'Why? Who is he?' He was Jimi Hendrix's drummer. He came on stage with us and played the whole night. He was great"
"On another night, I get a call at like at 1 am by Jeff Beck's pianist asking me if I could lend them my drums because Stevie Wonder wanted to record at Abbey Road Studios. So I went with my drums and hung out listening to him till six in the morning. I was so happy when we came out that I forgot the drums and when I went back to get them later they'd gone. Never saw those drums again…but you know who cares, I got to listen to Stevie Wonder record all night."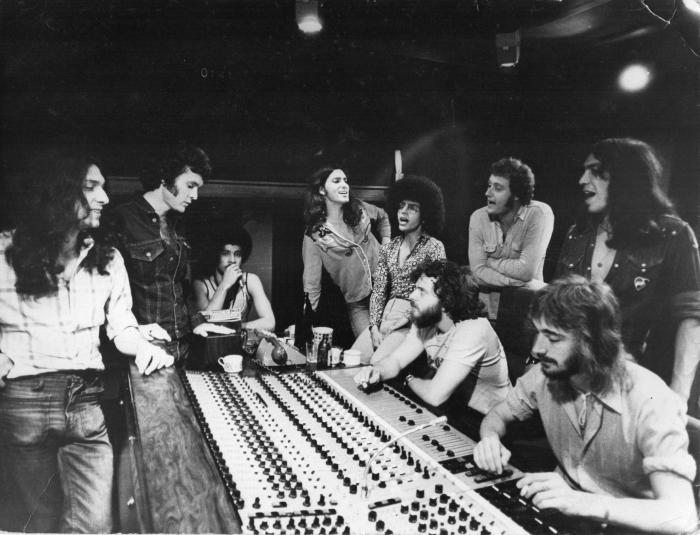 After ten years playing music in London, the Falkland War broke out and Spiteri was dropped by EMI the British label he was next signed to, with any other Latin musicians. It was time to go back to Venezuela.
"I started working as a producer and had immediate success producing various artists' albums," he said. "Then, I was hired to make the music for RCTV (Venezuela's main TV station) and, became musical director there. Then I got married to a Venezuelan, so my life quickly became based at home again."
As his career progressed, Spiteri moved into many areas working as composer, singer, guitarist and producer. "I did many things during my career. But I love to play the piano and sing. Every day I have been able to do that and feel appreciated, I thank God for that."
Spiteri's London legacy remains paramount, however. His two UK albums, Spiteri and Amor, are considered seminal works of Latin Disco Funk, which have become hugely influential on a new generation of Latin bands, including Los Amigos Invisibles, one of Latin America's most globally successful. Los Amigos' own version of Spiteri's song Amor made it a hit for a second time in 2000. "That song I wrote with Steve Alpert and we recorded it in John Lennon's house." says Spiteri. "People still ask me to play it!"
Is singing what you enjoy the most?
"Singing and composing. I become wild whenever I compose, it's like going crazy for a while. For every hour of craziness and inspiration I get, say, 10 seconds of worthy music. Then I work on that so it can become a song."
These moments of craziness, have kept Spiteri 'alive' despite not performing as much as he was decades ago. But it is the craving for "that feeling" you get when of jamming with other musicians, Spiteri explains, that is bringing the Venezuelan funkster back to London again after 35 years. He will record an All Stars album featuring to leading Latin and British musicians – new and old - including Urban Soul Orchestra (Take That) Karl Vanden Boscche (Blur) Tony Remy (Annie Lennox) and Steve Lewinson (Amy Whinehouse).
So a kind of Buena Vista Social Club reunion, Latin Funk version?
"Ha ha, well after some years in Venezuela I realised I wasn't being myself. I realised I wasn't doing what I truly love doing. I was born to compose and to sing, so I'm giving up by palace and I'm going back to live in a small studio flat in London to do record and gig," he says, adding with a laugh: "I hope the studio has a decent toilet at least."
Would you consider coming back to London for good?
"My plan is to play mostly with people that I played with decades ago. I'm prepared to play as much as I can and pray for good weather. If London had good climate, every citizen of every country would leave their city and move to London!"
Spiteri's Latin Funk All Stars will be making its debut at the Latin UK Awards Gala Ceremony, with a full live show at the after party. In addition to the above, expect some very special guests. For tickets www.thelukas.co.uk/tickets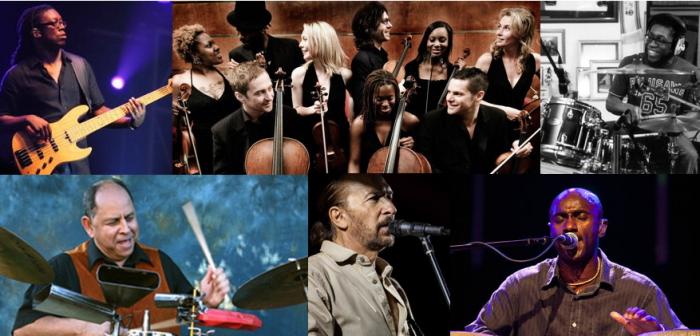 Corina Poore talks to Gustavo Salmerón, who made a unique film about...
This month's dancefloor hits by award winning Cuban DJ, Javier...