A Film Festival for All Londoners
At this year's London Film festival, the Latin American presence is stronger than ever, with Guillermo del Toro's new film, 'The Shape of Water', 'A fantastic Woman' by [Argentine-Chilean] Sebastian Lelio and 'ZAMA' by Lucrecia Martel to name a few. Now in its 61st year, Latino Life talks to the festival's director Clare Stewart, under whose leadership the festival has grown stronger every year and expanded to include more films than ever.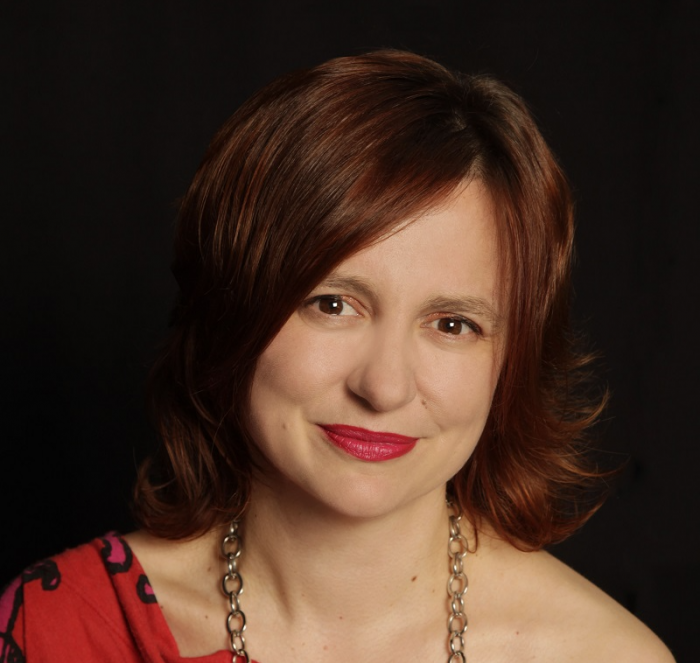 In 1953. when Dilys Powell (of the Sunday Times) and a group of Critics raised the first notion of a London Film festival with James Quinn, (who went on to direct the first ever London Film festival in 1957), they could not have envisaged the massive festival that it has grown into today.
The first ever London Film festival took place at The National Film Theatre, now renamed the BFI Southbank. James Quinn screened about 20 films that year, selected from some of the top directors of the time, so the viewers were treated to productions directed by the celebrated Akira Kurosawa, Andrzej Wajda, Luchino Visconti and Satyajit Ray to name a few.
It was designed to be a 'Festival of Festivals' picking the best crop from the best film festivals from all over the world. The festival has now expanded to over 240 films, events and talks at a vast variety of venues situated all over London and has become bigger and more impressive than ever in its history, expanding its reach and appeal.
Today, the festival offers a number of prestigious awards that have gained in international importance, one hopes, to rival the Palme d'Or, the Golden Lion or the Golden Bear. These awards include the Sutherland Trophy, the Grierson Award as well as Best Film, Best First Feature, Best British Newcomer, as well as Documentary and Short Film awards and of course, the BFI Fellowship. Last year, this was won by Steve McQueen (Twelve years a Slave). It was also the first time a film directed by a black director opened the festival.
Clare Stewart, the Director of the BFI London Film Festival explains the role of the awards: -
"We have two approaches. Our headline Gala films are often the films that are positioning themselves in the awards race, for both the Academy awards and the Bafta awards. Most of those are English language films. Our Official competition for Best Film is a section that is looking at films from across the globe, very holistically looking for distinctive and inventive film making. This often helps to elevate films in another language, within the UK. So, for example, among recent winners, we have had 'Leviathan', a Russian Film and the filmmaker [Andrey Zvyagintsev] is back this year with a new film in competition called 'Loveless'. [There was also] the Greek film maker Athina Rachel Tzangari (who was president of the 'Official competition' jury at the 60th BFI London Film Festival (2016). [who] won with her film 'Chevalier'. So, this section is really elevating for international films and it really opens up their chances on the UK market place. We also have a 'First Feature' section, because of course it is very important at a festival is creating profiles for newcomers."
Significantly, this year's programme includes many Hispanic, Portuguese and Brazilian productions, and many of these are of high calibre: -
"We have more than 20 films from the regions that you mention and this is really a very strong year, and you see that across the mix. In the headline gala, you have no Spanish Language film but we have Guillermo del Toro's new film, 'The Shape of Water' which just won the Best Film Award at the Venice Film festival, so we are very excited to have him coming to the festival and representing the film.
"We also have 'ZAMA', Lucrecia Martel's new film [as a Special Presentation with Sight & Sound]. This is her 4th feature film and she has chosen to focus in on the story of Don Diego de Zama with a really extraordinary performance in this film by Daniel Gimenez Cacho. This looks at the deteriorating end of the Colonial period in Argentina. It is a really powerful film and we are really excited that Lucretia Martel will be coming to the festival and will also be doing a career talk at the festival …the festival is very much about connecting audiences with film makers which we do across all of our screenings so we are very excited, for example, to go back to some of the films that would be of interest to your readership, we have 'A fantastic Woman' by [Argentine-Chilean] Sebastian Lelio. This is an extraordinary film, I mean he is one of the Chilean directors who has just gone from strength to strength in terms of its international profile. This film has a stunning central performance from Daniela Vega who plays a trans character and is a trans actor herself. We are delighted that we will be hosting her at the screening and it will be a real opportunity to hear more from her about her performance in the film."
Among this year's selection of Latino films, is an excellent performance by the much loved Ricardo Darín,(Nine Queens, Wild Tales) who is featured in the stylish thriller by Santiago Mitre, The Summit (La Cordillera-2017). We also get the chance to watch the wonderful Ana Torrent (Spirit of the Beehive, Sur) in Paco Plaza's 'Veronica', as well as a substantial collection of films from Colombia, Mexico, Spain, Brazil.
Where to start? Fear not, help is at hand!
One of the many changes made by the Australian born Stewart, who was persuaded to come to London from Sydney where she ran the Sydney Film Festival, include the way the films are grouped in the programming:
"I introduced those changes to the structure of the programme about 6 years ago now, and they were designed to help people navigate the programme. [This year] the programme comprises 242 feature films, so for anyone who is a film lover but might not be a total cinephile, that might be a daunting prospect to see how to make a choice, so this gives a way 'in' for audiences with sections like Love, Debate, Thrill, Journey, etc [that] give you a bit of a sense of what you might find in those sections. Within those sections, [however] there are very textured, very different films that respond to that theme. Create, the [new strand] introduction of this year, is … responding to the fact that London is one of the world's leading creative cities. We already have a very vibrant selection of films each year, that engage with music, art, and theatre, etc, and this is a way of bringing all these elements together, whether they be feature films or documentaries, they are all films that channel the creative process in some way."
Notably, these strands have made profound changes and opened many doors. For instance, in 2016, the festival celebrated Women's contribution to film while also aiming to reflect the diverse audiences that flock to the films by prominently featuring a black director.
Clare Stewart has focused on quality, and although her outlook is basically international, this year there are a number of excellent British movies, which she has described as the "beating heart" of the festival.
On the Opening Night, the festival will be hosting the première of Breathe, directed by Andy Serkis, while other British productions include Film Stars Don't Die in Liverpool, Journey's End, and the Killing of a Sacred Deer (Best Screenplay at Cannes 17) and debut features like Beast.
There are so many wonderful films being screened from all over the world that the biggest frustration is that it is, quite simply, totally impossible to see them all. Not all of these films manage to get UK distribution, so this festival provides a one-off unique opportunity that should not be missed
http://www.bfi.org.uk/lff/ticket-availability
https://whatson.bfi.org.uk/lff/Online/default.asp?gclid=EAIaIQobChMIgK-x...
London Film Festival Awards
Official competition
First feature competition
Documentary Competition
Short film competition
Strands
Love/ Debate/ laugh/ dare/ Thrill/ cult, journey/
Create /family/ Experimenta and Treasures (archival).
Cuba's natural setting, with its own historical and cultural...