Franco Lolli: a new name in Latin American cinema?
Selected by both Cannes critic's week and to the BFI London Film Festival, Franco Lolli's feature debut Gente de Bien, has received widespread critical acclaim. We talked to the young Colombian director during his screening in London.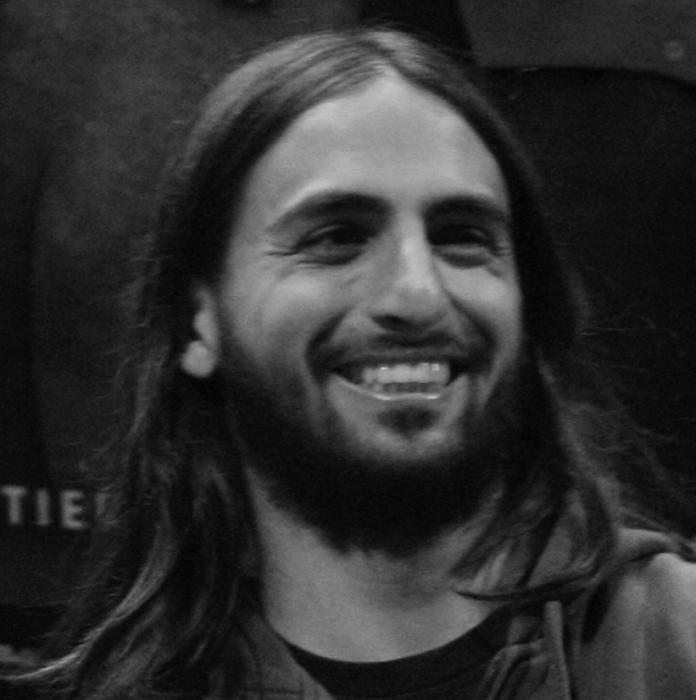 'A process of therapy' is how Franco Lolli describes his first critically acclaimed feature in which tells the story of Eric, a 10 year-old boy, sent to live with a father he barely knows. Lolli himself never knew his father, so recounting the development of a father-son relationship was both difficult cathartic for him… "to the put that the casting of the father I was very difficult…I kept on asking myself: "Is he good enough to be my father?... In the end we found Carlos two weeks before shooting," having invited Brayan Santamaria, the boy playing Eric in the film, to the casting sessions to help him choose his father-actor.
Franco Lolli trained in Paris as a filmmaker and graduated in 2007 from La Fémis. He directed two short films before this feature, each recognised at Cannes and the International Short Film Festival. After screening his short Rodri at the Directors' Fortnight in 2012, he developed Gente de Bien with support from French producers and a Cannes writing residency.
How did you become a director?
I attended the Parisian cinema school, the Fémis, which is very prestigious. It is an important institution over there, so this gave me a lot of opportunities. The short films I made had a lot of success. The first won the main prize of the world's biggest short film festival in Clermont-Ferrand, Le Festival International du Court-métrage. The second appeared during the Cannes Festival. So this kick-started my career. Making my first feature film was quite scary at first. It is a lot of work, but actually to start is the scariest and most difficult bit.
How do you feel about the response to Gente de Bien?
The public seems to have really liked the movie, so it is quite amazing. When you tell yourself that you shoot a movie on the other side of the world and that they like it here... you don't really know how it happened, but it is really amazing.
Is there a French influence in this film?
I don't know if there is a concrete one, but in Colombia, people say that there is. It is true that it looks like a European movie. I believe it comes from the fact that this film approaches the relationships between people and in quite an intimate way. In the end there is no special event, no explosion, no strange narrative twists, it stays very personal, very close to everyday life. The direct interest for people, their mentality, behaviour, problems and putting those at the centre of everything is, to me, is quite French. The normal Colombian film has a lot of action. But overall, I believe it is much more of a Colombian film than a French one.
What was the response to the film in Colombia?
It hasn't been officially released in Colombia. I think it can have a lot of success because the story in itself happens about anywhere. In Colombia, the wealth gap is a big problem, so people can identify with either the child, the father or the rich lady. Personally, I have known all these characters in real life. I have tried to make this movie look like real life, but better. All the work with the actors and for the movie goes in that sense: trying to gather life's essence, sublimating it without artifice, at least as much as possible.
What or who inspires you?
Well, I could throw some names like David Lynch, but there is not much point in that. One of the people I usually mention is the French director Maurice Pialat, for both his life and work. But in the end I am quite intuitive, one absorbs influences form others but the only real conscious influence is one's own life story. I personally get inspired by nearly everything, by books, by paintings, by life. The last time I came to London, I saw a Turner exhibition, who does an amazing work with light. It is extraordinary. In my own work, I have not yet achieved it but am trying to do the same as Turner: being within reality's boundaries, while transporting what is real to a new dimension.
Also, I am often interested in people's biographies. Because I think that they show all the elements that matter. I recently discovered what is now my favourite book: the autobiography of the French novelist Romain Gary: La Promesse de l'Aube. In the telling of one's own life, even romanticizing it a bit, I feel that something interesting happens. Art is just a mirror of who we are, as people, as artists, when it is well done. When someone is not trying to hide, there is a gift of one's person to others. This is what I am trying to do: give myself, show myself whole, to make my work as honest and sincere as possible. My personal development is reflected in my work and vice versa.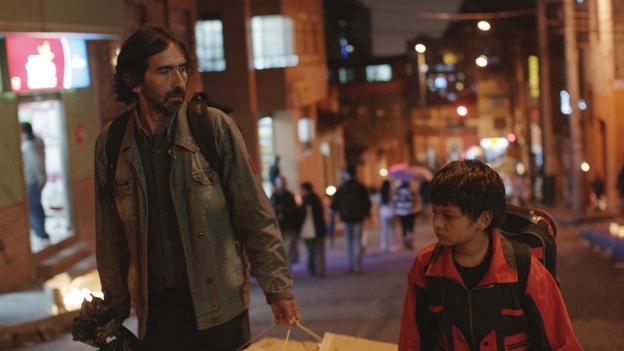 How did you choose locations for Gente de Bien?
I had written the script according to the places I knew. So, mostly, I respected that. Otherwise I sent a location manager to find places to shoot. They sent me a lot of pictures of different places to choose from and when they weren't satisfactory I looked for the places myself, calling friends and such. For example the rich lady's apartment is the home of a friend's mother. Also the large country house was mentioned by a friend of mine who is an architect, and it was perfect.
Would you shoot somewhere which isn't as familiar to you?
I have already shot things in unfamiliar places for Gente de Bien. For instance the poor sectors of town, which I didn't know well. It isn't my environment at all, so that I had to discover, learn and understand these places to be able to pick and film them.
I prefer filming in places that I understand and to which I have and emotional attachment, so it is easier for me to make films in Colombia rather than in another country. Maybe in France as well. Basically anywhere I have lived something. To film is a way of showing experience and emotions tied to a place.
What are your plans for the future?
There is a lot of travelling planned. I am only staying in London for three days. The next stop is Montreal, to appear in a festival, then Belgium... For films, I don't have a specific projects I can talk about yet. Only a lot of ideas which are wondering around in my head. I need to pick one, listen to my intuition and the film will happen. I believe that films are already in you from the start. You just need to fetch them and get them out there.
Which is your favourite scene from Gente de Bien?
The horse scene, without hesitation. It is where the magic element of reality and each one's interiority is revealed. It is also the scene where the tragedy takes its source, where everyone does what they shouldn't, but it is still a moment of happiness. Also because I love the music. It is always the scene which moves me the most whenever I see it again, along with the end scene. Then I have really enjoyed filming other scenes, such as the tent scene or the meal.
What was it like to work with young Brayan Santamaria?
Children are both easier and tougher to direct. They never play what you want them to play. So I had to adapt. Brayan was supposed to cry 13 times according to the script and he cried once: for the last scene, just because I told him it was very important that he did for the last scene. There was a whole day of him trying to cry and in the end we had it in one take.
Why is the father always peeling potatoes?
(Laughs) I just asked him to cook and it's the only thing he did. I always gave him a lot of things to choose from and he always did that. It is not at all a reference to poverty, there was also chicken, tomatoes... but he always did potatoes. I guess I should have forced him to change the menu.
Los Fabulosos Cadillacs have calved a place as one of Latin America's...