A Guide to Mexican Contemporary Art
To mark the UK's dedicated 'Year of Mexico', Latino Life celebrates the work of the 10 hottest Mexican artists right now, who have- or will be- delivering exhibitions across the country in 2015. From Tate Modern commissions to self-taught ceramicists, our round-up highlights the best of Mexico's renowned and emerging artistic talents. Six of the below artists feature in Shaped in Mexico (4 – 12 September 2015, Bargehouse, Oxo Tower, London); a free exhibition which showcases artists from, and/or inspired by this brilliant county.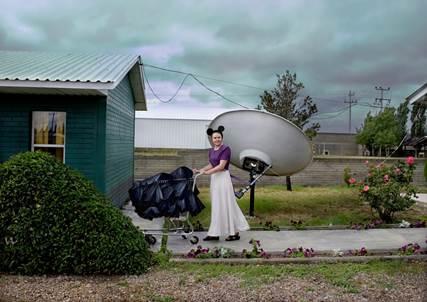 1. ALEJANDRO FOURNIER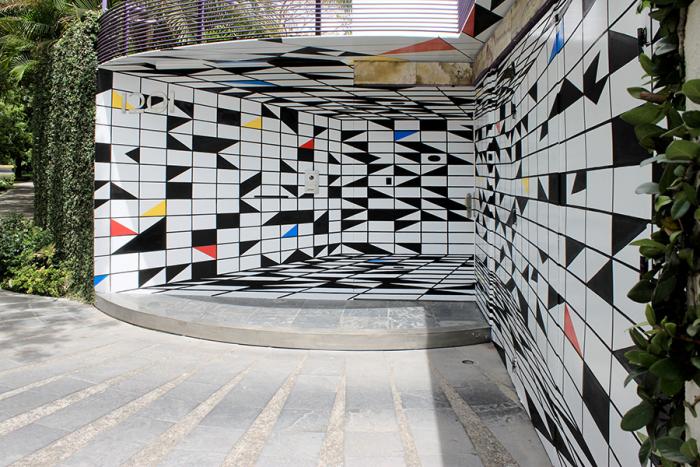 Born in Guadalajara, Mexico, Fournier first began practicing art in 1997. His work ranges across photography, painting, drawing, sculpture, installation, video, sound, and public art. Many of Fournier's projects are born from his observations and interactions with closed communities and groups in Mexico; from the Mennonite communities in the state of Chihuahua to the inhabitants of a floating neighbourhood in Mexcaltitán Island. He can also be found performing under his musical alter-ego: Joe From Wisconsin at next month's Shaped in Mexico.
2. OWEENA FOGARTY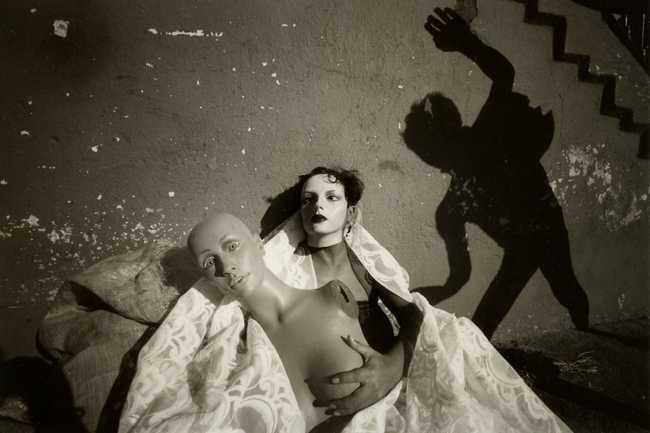 Although Oweena Camille Fogarty was born in the United States, she lives and works as an artist in Mexico. After initially training as a political scientist and interpreter at the Monterey Institute for International Studies, Fogarty became a photographer, working alongside several European and Latin American photographers including Joan Fontcuberta, Pedro Meyer and Don Manuel Alvarez Bravo. Through her works she has explored lesser known Mexican histories, including the St Patrick's Battalion who defected and joined the Mexican army during the North American intervention/ invasion in Mexico (1846-48), and the Afro-Cuban diaspora of Mexico.
3. DAVID GREMARD ROMERO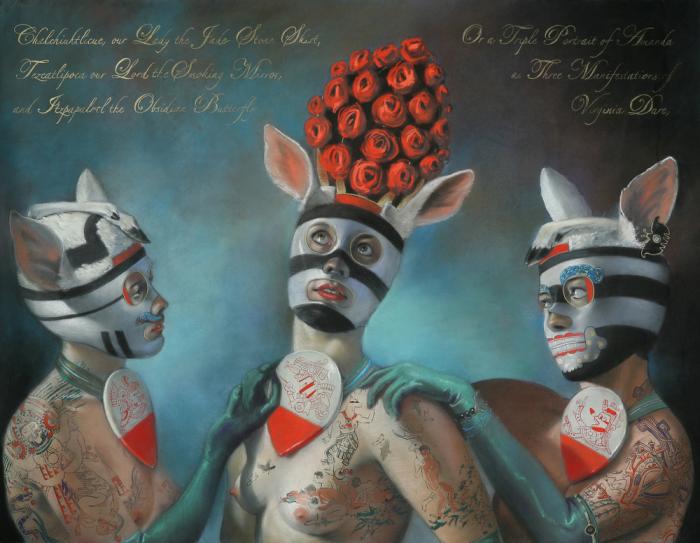 David Gremard Romero is a Mexican-American artist born in Los Angeles but currently residing in Mexico City. Gremard Romero works across painting, sculpture and textile art, most recently designing costumes for the opera at the Centro Nacional de las Artes in Mexico City. His work seeks to re-interpret Meso-American spirituality for a contemporary audience.
4. PILAR ENRICH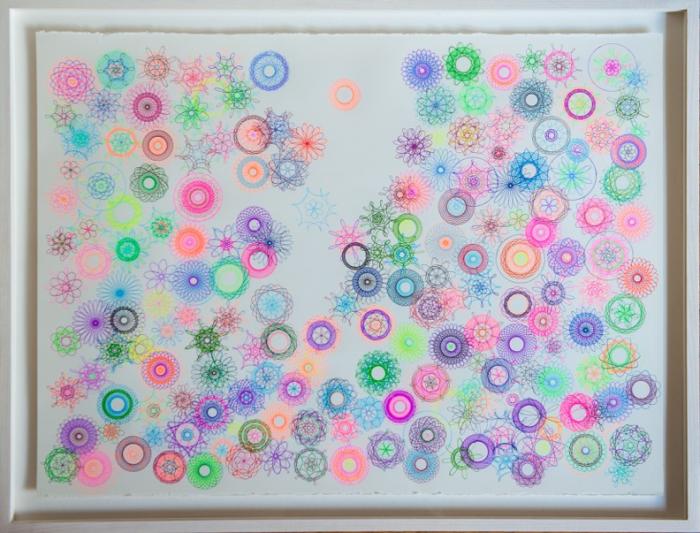 Pilar Enrich is a Mexican artist now based in London. Originally qualified in business, her Master's degree in Museum Management led her to collaborate with the British Museum for the opening of their Mexican Gallery. Enrich has a dedication to charitable art projects and her DNA inspired sculpture Creativity For Survival can currently be seen in Trafalgar Square, as part of Cancer Research UK's London art trail sculpture gallery. Symbolism and metaphors are often present within her works, in this case she draws on the Spirograph as a symbol for creativity.
5. MAURICIO CERVANTES RODRÍGUEZ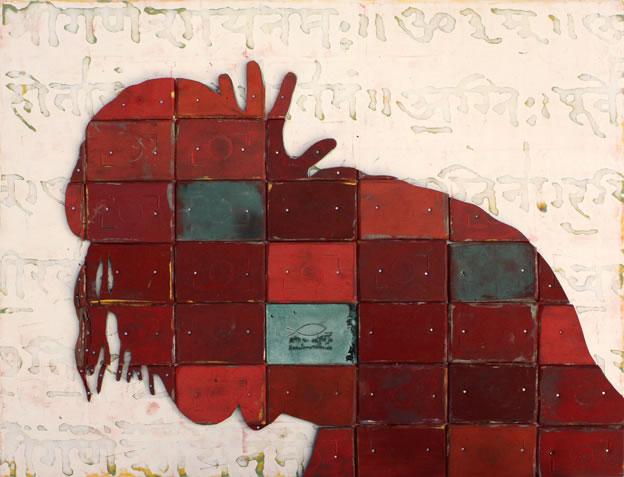 Mauricio Cervantes Rodríguez has exhibited extensively across Mexico and internationally. For over 25 years Rodríguez dedicated his artistic practice to painting, however, more recently his interest in the environment and alchemical processes has led him towards making site-specific works, often sourcing inspiration from flowers and plants with mystical and symbolic associations. He has also experimented with mosaics, stating: "After having found old cement tiles left over, I discovered myself walking across the ready-made and the installation. I found new meanings in the alchemy of the archaic painting process".
6. Adrian Guerrero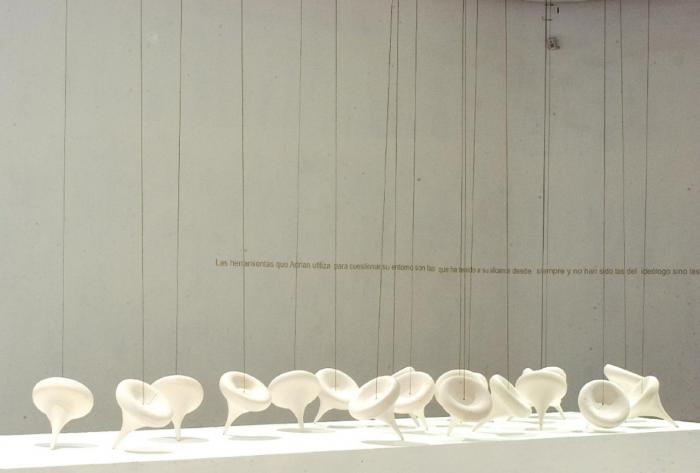 Guerrero lives and works in Guadalajara, Mexico. Originally versed in Philosophy and Social Studies, Guerrero then went on to become a self-taught ceramicist. He creates pieces, objects and installations which utilise a diverse range of mediums such as photography, video, drawing, sculpture and painting. However Guerrero often applies his ceramicist techniques to other materials and processes, producing works which draw upon philosophic notions and architectural motifs.
7. CARLOS AMORALES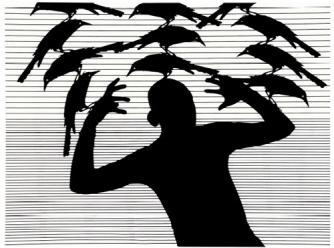 Carlos Amorales is a Mexican artist currently residing in Mexico City. His practice encompasses film, painting, drawing, sculpture and performance as methods for examining the heritage of Mexican culture. Amorales' early works explore questions of concealment and identity through the role of masks, an inquiry which evolved into a series of performances (Amorales vs Amorales) by masked Mexican wrestlers. His unique visual vocabulary stems from his Liquid Archive, a digital database housing hundreds of drawings generated by the artist. His installation We Will See How Everything Reverberates (2012) is currently on show at the Turner Contemporary, Margate.
8. GABRIEL OROZCO
Gabriel Orozco is a Mexican artist currently residing between New York, Paris and Mexico. Resisting the confinement of a single medium, his aesthetic vocabulary is rooted in Conceptualism and Marcel Duchamp's readymades. His latest show at the Marian Goodman Gallery, which took place this summer, incorporated his most recent works from a residence in Japan in 2014. Most famous for his surgically reduced Citroen automobile in La DS, 1993 he explores the fragile relationship of everyday objects and reality. Exhibiting since 1983 his solo shows have spanned The Serpentine, Guggenheim Museum, MoMA and Venice Biennale.
9. ABRAHAM CRUZVILLEGAS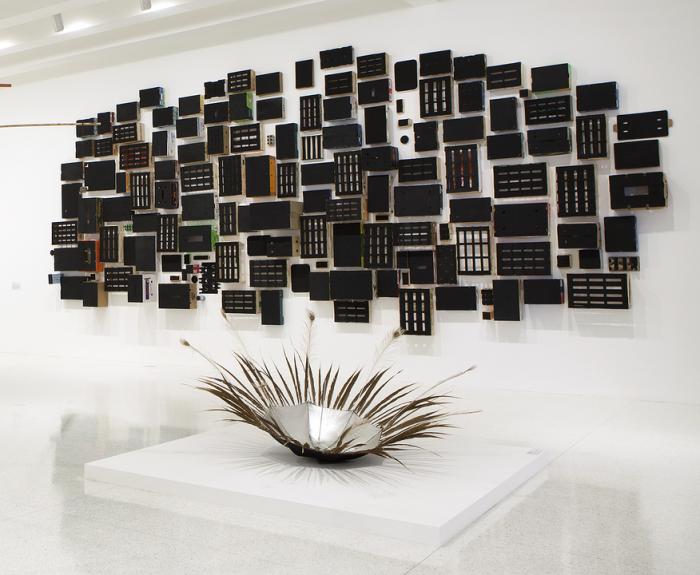 Cruzvillegas is an artist inspired by the landscape and living conditions of his childhood neighbourhood Colonia Ajusco in Mexico City. The improvised nature of their houses and makeshift building materials led him to creating his own installations and sculptures from found materials. Cruzvillegas is represented by Thomas Dane Gallery and will take on the inaugural Hyundai commission at Tate Modern's Turbine Hall. The exhibition will open on 13 October 2015. Other solo shows include the Haus der Kunst, Munich, Germany and Walker Art Center, Minneapolis, USA.
10. DANIEL GUZMÁN

Guzmán is another artist who grew up in Mexico City. He has been producing multimedia artworks for many years, however his cartoon-like drawings and texts made with ink on paper are perhaps what he is best known for. In his recent exhibition at London's Drawing Room, entitled Chromosome Damage, Guzmán presented thirty drawings showing a figure undergoing a troubling metamorphosis. He has exhibited internationally, with recent solo exhibitions at Museo de Arte de Zapopan, Mexico and New Museum, New York.
Shaped in Mexico, Bargehouse, Oxo Tower, London, 4th – 12th September 2015, shapedinmexico.com
Cuba's natural setting, with its own historical and cultural...