Jose Luis' Top Ten Latin Summer Hits
We're still recovering from the plethora of Latin hits that dominated the sound waves this summer – with 'Despacito' breaking records around the world (if we hear it again, it'll be too soon). To celebrate having four Spanish-language tracks together in the UK top 20 for the first time ever (well done England for finally getting the flow), we asked the UK's leading Urban Latin DJ to give us his selection of summer Latin hits, which you can enjoy at the ultimate end of summer party - La Bomba Back to School - at the 02 Islington on Sep 22nd.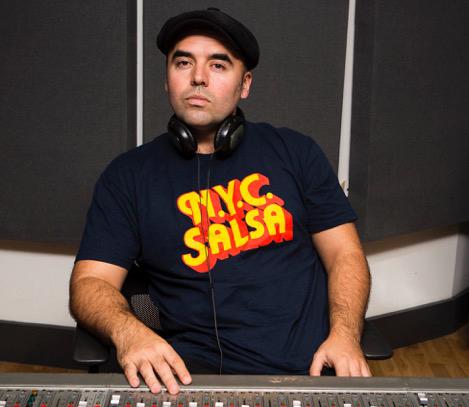 1. "Unforgettable" French Montana feat Swae Lee, Arcangel & De La Ghetto (Jose Luis Latino Mashup)
One of my cheeky mash ups with the poster hit by French Montana plus vocals of 2 of Puerto Ricos biggest artists, Arcangel and De la Ghetto, it never fails on the dancefloor.
2. 'Felices Los 4' – Maluma
Colombia's latest music export, Maluma, has been on a roll for about a year and his latest tune is probably his best one to date
3. 'Buscando Huellas' – Major Lazer featuring J Balvin & Sean Paul
Massive collaboration between these lot, balvin is set to be the next big international superstar
4. 'Escapate Conmigo' – Wisin feat Ozuna
Veteran Wisin getting better by the year this time collaborating with the new hottest property from Puerto Rico, Ozuna, a slower tempo tune but highly recommended for the dance floor
5. 'Mi Gente' – J Balvin feat Willy William
Hypnotic flute riff from the Colombian, one of the biggest tunes this summer
6. 'La Rompecorazones' – Daddy Yankee feat Ozuna
Massive collaboration between the king of Reggaeton and probably his heir.
7. 'Me Rehuso' – Danny Ocean
Practuly unknown 3 months ago, Me Rehuso is burning radio charts and dance floor across Europe. Expect Its English version "Baby I Wont" to hit the UK pretty soon
8. 'Despacito' Puro Pari Remix – Luis Fonsi feat Daddy Yankee
Not much to say about Despacito, this faster tempo version by new one of the hottest collective in American Djing Puro Pari
9. 'Bailame' – Nacho feat Yandel & Bad Bunny
Nacho is the first Venezuela urban international star, this time collaboration with latino Trap biggest star Bad Bunny and old school star Yandel who is also carving a big career as a sol artist.
10. 'Subeme La Radio' – Enrique Iglesias feat Sean Paul, December Bueno, Zion & Lennox
We all know that Iglesias found a new lease of live trough reggaeton, well ia aint letting that go just yet…his latest incursion is a big collaboration between Cuba (December Bueno), Puerto Rico (Zion & Lennox) and Jamaica (Sean Paul). It's just been release in the Uk so expect this to hit Kiss and Capital FM soon!
Jose Luis heads up La Bomba's 'Back To School' Party on Friday September 22nd at the 02 Academy Islington alongside DJs Luis Sanchez, Kevin "Gato", Eric Moreno, Joga, JJ Latino, Tulimar, Diego Rocha and guests. All info on www.labomba.uk or https://www.facebook.com/LaBombaUK/