La Noche (Dir. Edgardo Castro)
Corina J Poore talks to the director of Argentina's latest film to wow global audiences, a ferociously honest film that explores the drug-fuelled debauchery of Buenos Aires' underworld sexual, and ye whose power lies in its humanity.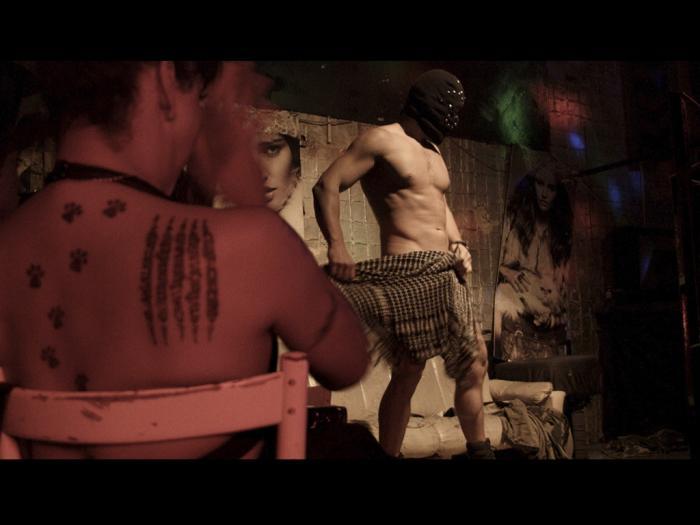 La Noche, despite its overtly sexual content, is not what you might expect. The film is immersed in the underbelly of night life in Buenos Aires and the lives of the marginalized who inhabit this twilight universe, fuelled by every excess of alcohol, sex and drugs. Influenced by challenging directors such as Paolo Pasolini and early Gaspard Noé, we explore this world through the protagonist, Martin (Edgardo Castro, also the Director), as he drifts through the brothels and clubs, sharing sexual encounters with men, women and transvestites. At times he is lost in the hedonistic haze, pushing himself to the very limits of consciousness. The film won the highest accolade with the Special Grand Jury prize in the BAFICI in Buenos Aires, and has been very well received in the 2016 Hamburg Filmfest, and the 60th London Film Festival, where it was screened in the "Dare" category.
It is ferociously honest, and the power lies in its humanity. Quite early on, Castro realized that for the film to be authentic, he did not want money to be the motivation for the non- professional actors, especially as he was using amateurs, drawn from the very world he was filming, presenting a considerable challenge.
" I understood that if I wanted to be able to make this film with these non-professional actors whom I did not have the funds to pay, I needed to create emotional links, through love and affection, so I had to work very hard on this, as the nights in those areas were very hostile, sometimes savage, and many in that world do not believe in others, only in money. I needed to forge strong enough links with them, so that they would not suddenly disappear and abandon me halfway through the film, especially as I had no idea how long the production would take…as it happens, with some we shared such tough experiences on screen, they had to give so much of their bodies and souls, that we developed a bond that will always remain with us. It was huge learning experience for me."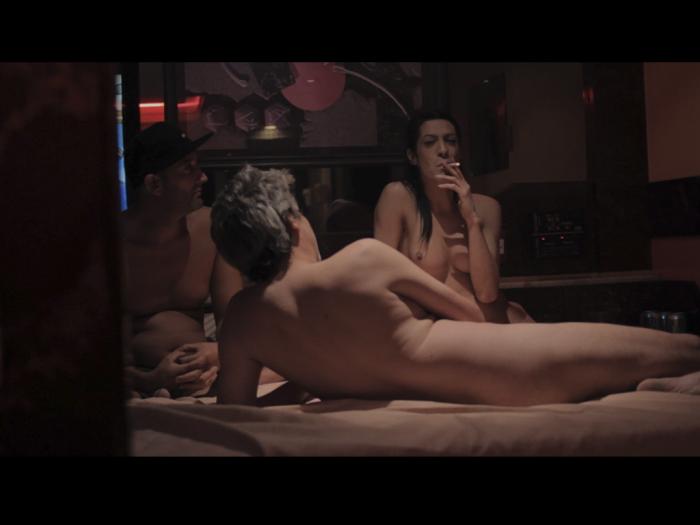 Dealing with being the protagonist as well as the director posed problems. Castro found he had to lead the way, as he felt he could not ask others to do things he would not do himself. It was a challenge as he had never had to be naked in public, let alone in compromising situations and, at first, he found it very hard.
"Initially, I started filming with a friend, Agustín Torres (who is also one of the producers) as the cameraman. But it was very difficult. For example in the blue scene, with the rent boy, the male escort, we were both terrified. He is a very old friend, but he doesn't belong to this universe and he, as none of my other friends, had ever seen me nude with another man, let alone engaging in sexual activities, he was terrified of what he might see and I was scared of what I needed to do, so I had to stop it. Later, while filming another production (as an actor), I had the fortune to meet Yarará Rodriguez, the DOP on that film, whom I had heard of through friends. She is a very special and beautiful person, extremely professional in her work, so I told her about my project and said I would like her to take over the camera work and she loved the idea and decided to get involved. It was then that I realized that only a woman could have filmed this production, there was something about the feminine sensitivity and how she was able to deal with the scenes that made it all possible. Her great talent is to be able to make the camera very present in some takes, and yet in others, to appear to be only a hidden observer."
Castro felt the camera had to be part of the intimacy, to be in almost constant Close- Up, very close to the bodies, feeling what the actors were feeling.
"I remember a scene where there is a show taking place in the Club, with a slightly older transvestite and a stripper, and we were filming in the darkroom of that place, which is very run-down, behind the Central Market (in Buenos Aires) and I told Yarará I wanted her camera to capture the 'smell 'of the place. She asked me if I had gone mad! I had no idea how she would do it, but I wanted the viewers to feel the real character of this place when they entered this darkroom, where everything was filthy."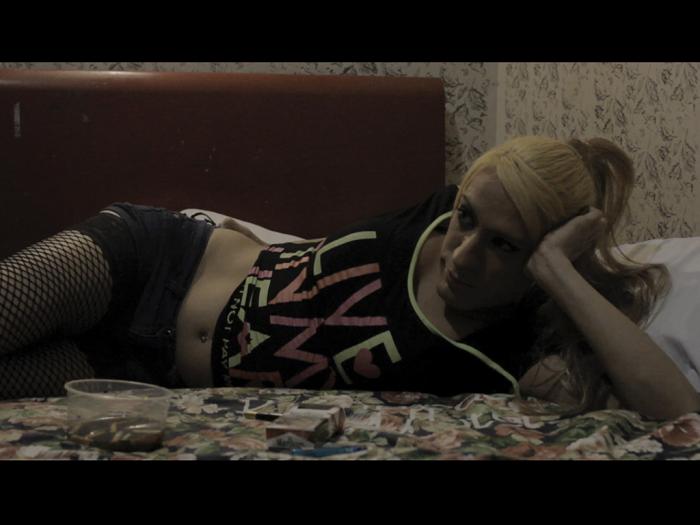 The use of a female DOP helped bring out the profound tenderness that also emanates from this production. La Noche avoids the dynamics of porn and in the end the images that remain with the spectator are imbued with humanity and ultimately, love. There is no gratuitous use of titillating images; the scenes are natural, honest, and real, adding to a lyrical aspect that is unexpected, considering the level of explicit content.
These were only some of the challenges that Castro had to overcome to be able to complete the film. The Central Market zone (Mercado del Abasto) where the film is set is very dangerous to outsiders, with high levels of drug trafficking and prostitution, so Castro felt personally endangered at times during the research period. No one, not the actors, the director, or even the cameraperson, would ever be quite the same again after these experiences.
Castro has signed up with Nathan Fischer for distribution via STRAY DOGS. The film is still doing the festival rounds, but is expected to be released in 2017.
Cast and other info:
Director: Edgardo Castro
Screenplay: Edgardo Castro
Cast: Dolores Guadalupe Olivares, Edgardo Castro, Federico Figari, Paula Ituriza, Willy Prociuk, Luis Leiva
Producer: Florencia de Mugica, Edgardo Castro, Agustín Torre
Camera: Yarará Rodriguez
Montaje : Miguel de Zuviria
Format: dcp
World Sales: Stray Dogs - Contact Nathan Fischer
Production: Bomba Cine - El Pampero Cine
Contact: Florencia de Múgica, Bomba Cine: flordemugica@gmail.com