LATIN HOTLIST #7 - AUTUMN 2017
Think Latin, Feel Latin, Buy Latin...here's our choice of great Latin products on the market this Autumn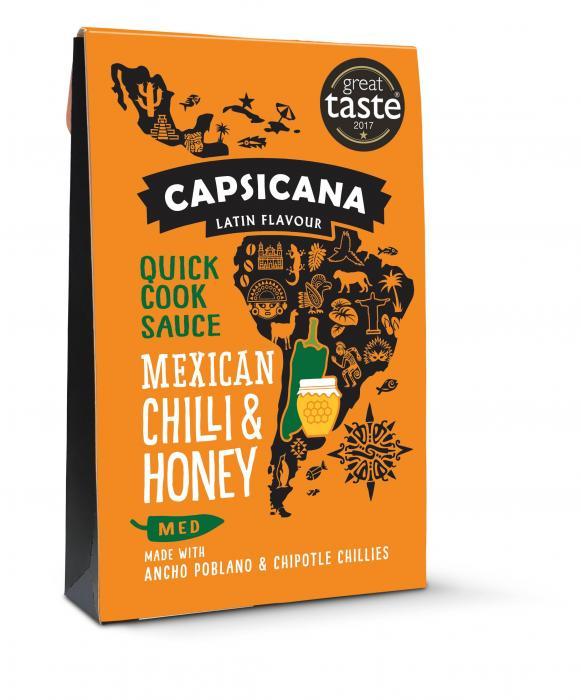 Salsa, Salsita
It's been a labour of love for this passionate independent outfit making Latin American sauces. But the hard work is now paying off with distribution in Sainsbury's and a 'Great Taste' award for its Mexican Chilli and Honey sauce. Based on Puerco al horno con salsa de chile ancho y miel, Capsicana use chipotle and ancho poblano chilli peppers as well as honey, which has featured in Mexican cooking ever since Mayans believed that a native stingless bee had been given to them by one of their gods and to link them to the spirit world. No artificial colourings or flavourings, gluten free, non GM.
Colombian Ceramics
Maria Cabrera's style is influenced by her Colombian upbringing in the 70s and the six months she spent on a glazing scholarship in Nagoya, Japan. Now based in London, all Maria's pieces are hand made – thrown or slab built, fired, and then decorated individually before being fired again, so each piece is unique."I love the combination of colour, design and technique," says Maria. "My wish is to make things that are both beautiful and useful."
Latin Film Fever
It's that time of year again when film buffs start salivating, and this year's London Film Festival has its usual crop of Latin talent. From Argentina comes Santiago Mitre's 'The Summit', Diego Lerman's 'A Sort Of Family' and 'Zama' by Lucrecia Martel. Brazil offers 'Araby' dir, Affonso Uchoa and 'Good Manners' by Juliana Rojas while Colombia comes up with the goods this year with Samir Oliveros' 'Bad Lucky Goat'. Don't miss Humbero Solas' restored Cuban classic 'Lucía' depicting key stages in the country's struggle for liberation, through the eyes of three women named Lucía. And there couldn't be a film festival without Mexican contributions, this time in the form of 'Devils Freedom' by Everardo Gonzalez and 'Aprils Daughter' by Michel Franco.
Craft, Technique and Glamour
Finally a shop that showcases Latin America's spectacular fashion. On this site you'll find talented designers from all over the continent including Ecuador's Ximena Kavalekasm, Argentine father and son duo Julio and Luciano's Perez Sanz and Escudo from Peru, whose garments evoke the pastel beauty of the country's coastal landscape. We think Londoners will particularly like Angelica Balanta's stunning Afro-Colombian turbans, Venezuelan Efrain Mogollon's beautiful ruffled skirts and blouses or Mexican Yakampot's Colonial-style yet timeless linen shirts and dresses.
A book which tells the story of the Amazon and its ports-towns near...