Latin Pop's Unlikely Phantom
For someone who has the knack of appearing everywhere in musical theatre, you could say there is something ghost like about Geronimo Rauch, London's Phantom of the Opera. If not that, this Argentine has so obviously taken life by the cojones, since the day he entered into Argentina's version of Pop Idol thirteen years ago. On the eve of completing a five-year run on the European stage playing musical theatres most iconic roles, the West End's favourite Latino speaks to Latinolife.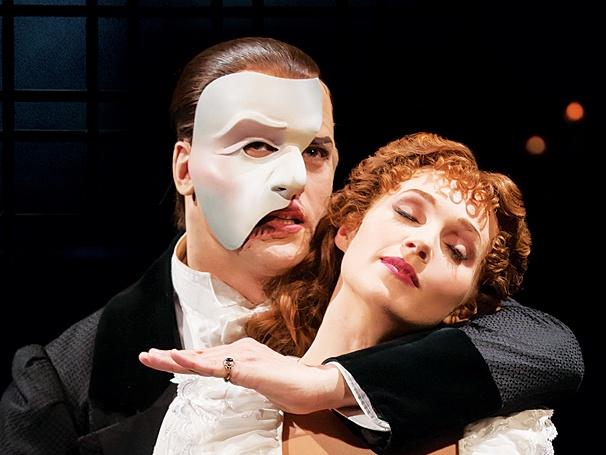 For a man who admits that he fell in love with musicals because of his sisters' admiration for Les Misérables, The Phantom of the Opera's sensation Gerónimo Rauch has done pretty well for himself.
"It's been a crazy but yet incredible journey," he says as he recalls his ever-growing career. "When I was young I was a rugby player. I liked singing, but only as a hobby. I did three years of advertising at university before even considering training as a singer," says the 37-year-old Argentinian.
And then the unexpected happened; what for many kids in this day and age of celebrity obsession, is a dream come true. In 2002, the Argentine auditioned and won TV music contest Popstars in Buenos Aires. The following five years Rauch was embroiled were a helter skelter world of being in one of Latin America's most successful boy bands, Mambrú, recording three multiple-platinum CDs with the group and touring Latin America.
"It was the most popular Argentinian teen band for years. I had to stop taking the tube in Buenos Aires at that time, it was unbelievable!" Rauch recalls." And of course when I go back to Argentina I still get shouted "Mambrú" at me on the street.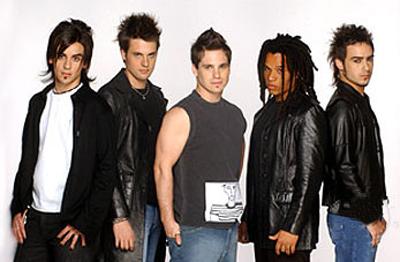 After the group disbanded in 2005, Geronimo decided he wanted to do something different.
"The 10th anniversary of Les Misérables was very influential. My older sisters where watching it at home, I joined and I just loved it."
Gernomo did an amateur production of Jesus Christ Superstar in Argentina. Producers loved his performance and later he was offered an opportunity to audition for Les Mis in Buenos Aires, competing against four thousand people and 'a CV of an amateur.'Meanwhile, in 2009 he met Suso Mariategui and Maestro Edelmiro Arnaltes and started training in classical singing and repertoire.
Meticulous and restless, Rauch's career was meant to boom in Europe. He crossed the Atlantic Ocean with an offer to audition for Jesus Christ Superstar in Spain and then played Jean Valjean in the Spanish version Los Miserables in Madrid and Barcelona. In 2011 Gerónimo won the Best Leading Male Performance Award in the Premios del Teatro Musical for Jean Valjean and also the Broadway World Spain Awards.
More confident and with enough experience to jump into universally respected London's West End, the Argentine came in 2012 to the UK to play Jean in the English version of Les Mis. Despite not performing in his mother tongue for the first time in his life, he earned the respect of the public and the critics and was offered another season at Queen's Theatre.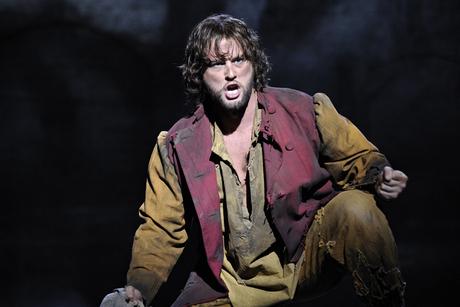 "On stage I try to sound as 'British' as I can, I try to hide, neutralise my accent. The people might not know I'm Latino, they discover it later. They highlight my Latin passion and they find it exotic that I can perform in English when it's not my mother tongue." He commented.
Whilst Argentines are known amongst Latin Americans for their for their particularly English English, Rauch is meticulous in his work, and doesn't risk relying on improvisation
"Before my audition for the role I took lessons with a dialect coach," he explains. "It's a coach that even British actors use when they have to perform an American accent. I sang and she would correct each word."
Indeed, not satisfied with just one success on the London stage, Rauch had further ambitions: he was interested in playing the Phantom at the bigger more prestigious Her Majesty's Theatre. His hard work paid off and. After being chosen playing the anti-hero behind the mask in 2013, Rauch was offered a second year and signed through August 2015.
It's a world away from his pop star days in Buenos Aires. Despite the every-night success, Rauch doesn't often come across fans asking for pictures when his exits the stage door. "It's funny because my role is a Phantom and my face is covered with a mask... So I guess they might only recognize me from the official programme," he laughs.
But Rauch is a consummate professional, who doesn't take his success for granted. "It is a job for me, I love my job and part of our job to keep our performance fresh and to understand that even though this might be my hundredth performance, people are watching the show for the first time, and we need to make this show new, unique and refreshing for them."
What he enjoys the most about the Phantom is that 'you can do anything you want.' The intensity of the character each night depends on Gerónimo's mood during the day. "The moment that I enjoy the most is Point of No Return. It has tango and passion and reminds me of where I come from," he says.
Do you miss Argentina? Do you go back?
"Last year, I went back to Argentina during the London winter break and performed at one of the finest theatres in Buenos Aires for a whole week." He replies. "It was I missed playing at home. And in front of so many fans of "Mambrú"...," he laughs.
His performance was widely praised by the Argentine media, as critics highlighted his all-round display -a sign of his professional growth after three seasons in London's West End.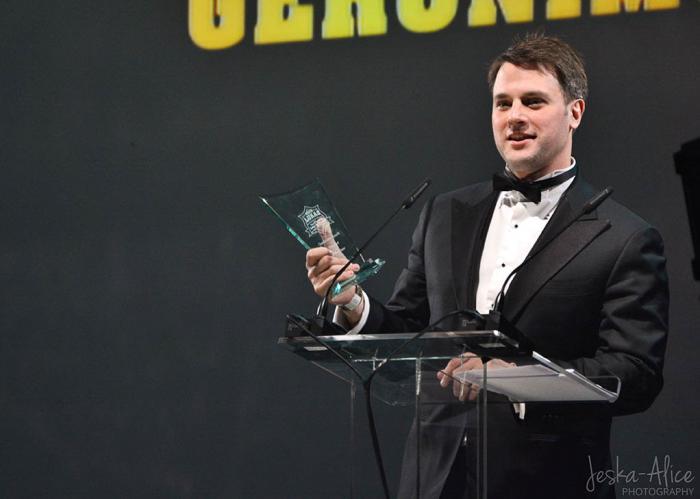 Rauch's superb voice and versatility on stage earned him this year's Latin UK Award for Vocalist of the Year.
"Every night my performance gets appreciated on stage, but an award like the LUKAS feels like a caress for the soul because it's voted by the public," says Rauch, whose professionalism and likeability has clearly made him a lot of friends and fans over the years, visible in the constant campaigning on his behalf by the public.
"I manage my own Social Media accounts and it makes me very proud how many fans I have. I received the LUKAS prize as a sign that I'm doing well my job", he said.
And London? How have you found it?
"In general London has given me the most opportunities in my career. I've learned so much here; professionally they work at the highest level, and it's impressive how much they invest in culture," he says.
His contract with The Phantom of the Opera ends on 5 September, so he is already outlining his future plans. "I will record an album. I wanted to do it for years now, so I will dedicate full-time to it after I'm done with the play. I hope it's ready by next year," he says.
After having played three of the biggest male roles in musical theatre – Phantom, Valjean and Jesus-, the Argentine still has more dreams to accomplish.
"I've always loved the music of Jekyll and Hyde, and I think that's a part that would suit me if the occasion should arise. That's a dream, just to sing it," he tells, as he adds: "I take great joy in reinventing myself. I had a great journey here playing the roles I always wanted, but I'm restless as an artist, I always want to be better."
Geronimo wll perform in the West End until September http://www.thephantomoftheopera.com/london?gclid=
Corina Poore talks to Gustavo Salmerón, who made a unique film about...
This month's dancefloor hits by award winning Cuban DJ, Javier...