Latinolife's Worst One-Hit Latin Wonders
British consumers love a bit of kitch, and there's nothing like a foreign-ish song to give the drunken punters a laugh on the pub dance floor. From the pastiche to the parody, they were painful at the time, but now a dying genre, we can laugh at the most bizarre 'Latino' style songs ever.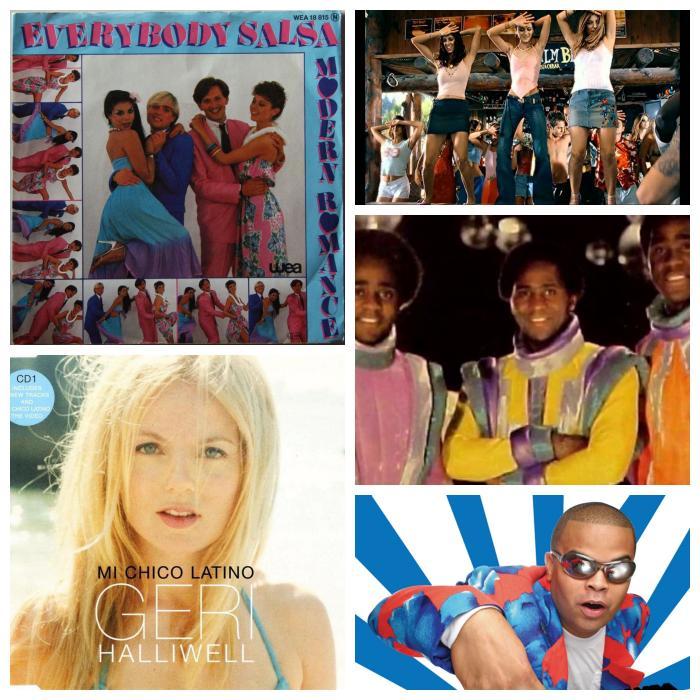 'Better Do It Salsa' by The Gibson Brothers (1978)
This is the song that drunken British dudes used to ask for in Latino clubs back in the 90's. Given that the singers themselves sound like a bunch of drunks in a pub, it's hardly surprising. What 'doing it salsa' actually means is still a mystery but you can be sure that some talentless local DJ will bring it out when he wants to get funky.
'Everybody Salsa' by Modern Romance (1981)
Kind of the 'Asereje' of the 80s: a mega cheesy sing-a-long tune that would get every Brit in the house trying to do a conga. It spent ten painful weeks in the UK top 100, peaking at no. 12. This is what most UK people thought Latin music was about.
'Macarena' by Los del Rio (1996)
One of the most iconic examples of trashy 1990s dance music. Ranked #1 Greatest One-Hit Wonder of All Time" by VH1, the reworked "Macarena (Bayside Boys remix)" spent 14 weeks at #1 in the U.S, one of the longest runs in chart history. In the UK it peaked at #2, kept off #1 by Spice Girls 'Wannabe'.
'Mi Chico Latino' by Geri Halliwell (1999)
Attempting to catch Ricky Martin's 'Livin' La Vida Loca' wave, the former Spice Girl stripped off, jumped on a boat, and whispered to camera in terrible Spanish, "Donde esta el hombre con fuego en la sangre." The next thing you know, not one, not two but six tanned Latinos in lycra have answered her call and appear out of nowhere to smother her in luuurv. She goes on:"Take me back to my sweet la vida, Find my love my dolce vita, Show me where I need to go, Donde esta mi Chico Latino." Unbelievably it reached no.1. and is now a Karaoke favourite.
'Asereje' by Las Ketchups (2002)
One Hit wonders las Ketchups brought us the globally loathed "Asereje", which made it to Number 1 in the UK. It started a frenzy of British ladies out on hen nights moving their hands rather fast while trying to sing the diabolical chorus..."Sebiunouba majabi an de bugui an de buididipí..."
'Chacarron Macarron' by 'El Chombo' Feat. Andy Val Gourmet (2006)
Reggaetón meets mumble rap before mumble rap was invented. Nobody knows how this crime against music, in the form of cancion del verano infiltrating the UK Charts, reached number 20. But, tragically, it did. And even made it onto the years 'Now That's What I Call Music!' compilation.
See other great articles in our Latin Hit Series:
Just Another Lonely Latin Hit?
The Trailblazers of Latin Hit-Making
In his film X500 (2016) Colombian-Canadian director Juan Andrés...