Latinolife's Ultimate 'End of Year' Reggaetón Top Ten
What a year its been for Reggaetón. Finally the unique Latin Caribbean beat we've been pioneering here at Latino Life and La Bomba for the last 15 years has broken the global charts over and over, showing there is no turning back. Here is our end of year top ten, to get you in the mood for the one and only end-of-year Reggaetón party (La Bomba on December 29th). See you there!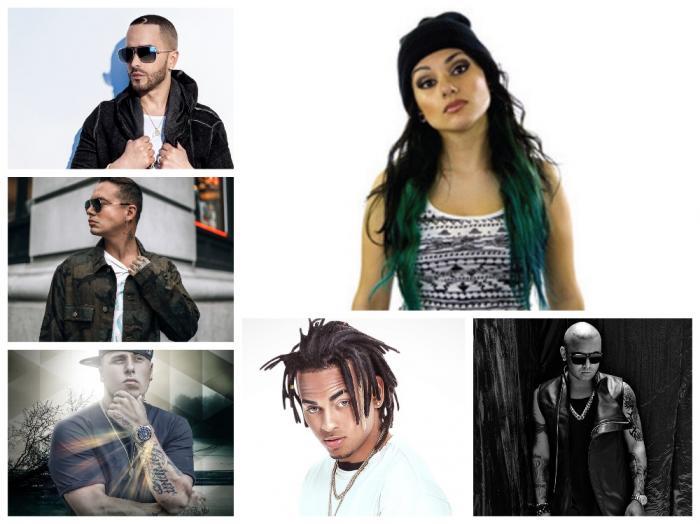 1 'Corazón' (ft. Nego do Borel) by Maluma
2 'Nuestra Cancion' Pt. 2 (ft. Arcángel) by Snow tha Product
3.''Muy Personal' (ft. J Balvin) by Yandel
4 Bella y Sensual (ft. Daddy Yankee, & Nicky Jam) by Romeo Santos
5. 'El Desorden' (ft. Daddy Yankee, & Plan B) by Ozuna
6. 'Buscando Huellas' (ft. J Balvin, & Sean Paul) by Major Lazer
7. Todo Comienza en la Disco (ft. Daddy Yankee, & Yandel) by Wisin
8. Si Tú La Ves' (ft. Wisin) by Nicky Jam
9. Si Tú Lo Dejas (ft. Bad Bunny, Farruko, Nicky Jam & King Kosa)
10. Mi Gente (ft. Willy William) by J Balvin
Don't miss the year's best end of year Reggaeton party, La Bomba on 29th December at the Islington 02 Academy. Get yourtikcets now to avoid disappointment: https://www.fatsoma.com/labomba
Cuba's natural setting, with its own historical and cultural...
From garage parties in Panamå to the awards ceremonies of Miami, how...