London's Best Latin Restaurants
If your looking for tips on eating Latin in London from those who know the food best, then you could do worse than ask a LUKAS restaurant judge. Being the only Awards to send native experts to judge their own cuisine, you can guarantee its not advice from critics who can't tell a taco from a tortilla. Here are our judges verdicts on London's best Latin and Spanish restaurants.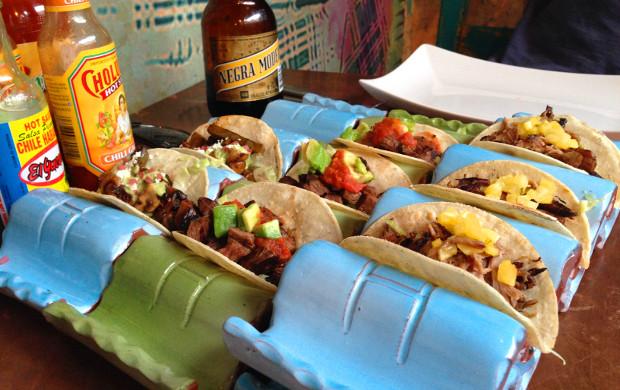 ARGENTINE as chosen by Sofia de Skalon, Argentine Film Festival
La Patagonia
La Patagonia bills itself as a "barrio" or neighbourhood joint, and it's easy to see why, the atmosphere was relaxed and jovial, with everyone chatting happily and taking their time over the delicious menu. The exposed brickwork, black and white photos and other Argentine paraphenalia hang on the walls gives the place the authentic feel of a real bodegon. It's not coincidence this was voted Best Argentine Restaurant.
31 Camden High Street, London NW1 7JE T. 020 7388 9861
Comedor
Though inspired by Argentine cuisine, Comedor excels in fusing many different ingredients and flavours. Boasting a rich sample of succulent Argentinian meat cuts, aswell as classic empanadas and provoleta, dishes such as the sous-vide black cod, caramelised in a sweet soya and honey glaze, on top of a beetroot and carrot purée with roasted butternut squash and cashew nuts on the side, will bowl you over with their amazing flavours.
176 Upper Street, Islington, London N1 1RG
BRAZILIAN as chosen by Gizane Campos, Ave PR
Made in Brasil
Some restaurants can transport you to a world where summer is endless and this is the case of Made in Brasil. Tucked into one of Camden's long standing mini markets, in Inverness Street Made in Brasil showcases the diversity of Brazilian culture and cuisine. Brazilian Snacks platter to share is a very cost effective way to get full on coxinhas (chicken pastry), cheese bread, cassava and pastel. The fiery "Chilli Raspberry Caipirinha" - a great way to ease off all the heat and sugar.
12 Inverness Street, London NW1 7HJ T. 020 7482 0777
Floripa
Located in the former site of Favela Chic, Floripa sports the best pao de queijo in London, due to the chef hailing from Minas Gerais, home of this Brazilian delicacy. The chicken wings served in cachaça sauce and the prawns served in an open pineapple showcases a menu that dares to take a variation on Brazilian traditional tastes. And it works! The cocktail list has many highlights, the best being "O Presidente do Brasil", a concoction of cachaça, triple sec, pomegranate syrup and martini dry.
91-93 Great Eastern Street, London EC2A 3HZ T. 020 7613 4228
COLOMBIAN as chosen by Yuly Ospina, marketing manager Air Europa
Costa Azul
Costa Azul is a cozy place with a family vibe, helpful and kind customer service and a lot of expertize in their dishes. Whether a first-timer or a seasoned visitor a favourite has got be their variety of seafood. The Encocado perfect for those looking to try a little bit of everything sea-related. A word of advice: arrive with an empty stomach, their dishes are huge and you will not want to leave anything on the plate.
102A, Railway Arch, Hardess St, London, UK SE1 6PG T. 07588 555372
El Rancho de Lalo
It was my first visit and I am already planning my second, third, fourth and so on. The best, best Bandeja Paisa ever!!! (in London of course), really comfy and amicable place. You will have the Colombian experience not just through a really good quality food, but also through the excellent customer service with their smiling, caring and helpful waitresses, and Lalo, the owner, who is also a big part of the show.
94-95 Granville Arcade, London, SW9 8PS.
MEXICAN as chosen by Daniela Fernandez, Shaped in Mexico
Habanera
It was obvious that the chefs are Mexican when I tasted the cochinita tacos. Just like my grandmother's! The tuna tacos were also excellent. You could really taste the freshness of the ingredients. The chefs here are pushing the boundaries; introducing offal to an already impressive menu. The drinks are also delicious and creative. Lorraine, a New Zealander who spent years in Mexico, is an inspiration, epitomising for me what non-Mexican restaurateurs should be, passionate and unpretentious.
280 Uxbridge Road, London W12 7JA
Mezcal Cantina
The place, the music the smells, I truly felt like I was in Mexico. The place is trendy without being OTT, the art and atmosphere. And again the music! Perfect selection. In terms of food – I couldn't stop eating the Enchiladas Verdes – they tasted just like the ones in my favourite restaurant back home in Mexico. 127 Kingsland High Street, Dalston, London E8 2PB T. 020 7254 1177
PERUVIAN by Danica Katich, Lima based caterer
Chotto Matte
Choco Matte offers Nikkei, Japanese - Peruvian cuisine, a phenomenon born inside Peru. The bento box is ideal for someone who likes to try a bit of everything; the yellow tail sashimi with jalapenos, coriander, was a real show opener, it came along with a delicious and surprising yuzu truffle soy. Seabass ceviche was as good as the ones made by Gaston Acurio, the gambas salvajes in tempura, served with a ponzu sauce (citrus-based) and huacatay (the Peruvian mint) had the complexity of flavors that show what the Nikkei fuss is all about.
| | |
| --- | --- |
| | 11 - 13 Frith Street, London W1D 4RB 020 7042 7171 |
Señor Ceviche
The pisco sour here is as good as the one you get in Barranco, (crucially shaken not blended) and the menu features ceviches and classic Peruvian bbq. The jalea mixto had the perfect tempura batter on the squid, prawns and cod, served with pickled Jalapenos mayo. The beef anticuchos with aji rocotto and aji limo chimichurri, showed great flair from the kitchen.
1st Floor, Kingly Court, Kingly Street, London W1B 5PW T 020 7842 8540
Next issue…London's best Spanish and Portuguese
Corina Poore talks to Gustavo Salmerón, who made a unique film about...
This month's dancefloor hits by award winning Cuban DJ, Javier...