LONDON'S BEST LATIN STREET FOOD
Yes, it's amazing, Latin American cuisine has even taken over Chelsea, as I recently discovered when I stumbled upon Duke of York Square one Saturday morning flush with Latin food stalls. My favourite was the Rainforest stall, which sold fresh Amazon products. My friend and I bought Colombian coconuts, the perfect post work-out drink; one cup gives you over 10% of your recommended daily amount of potassium, which is lost through sweat. I also loved Maracujá, the Brazilian stall, and Panka which had healthy Peruvian food, including gluten free salads, as well as more meaty stuff. The visit inspired me to explore more of London's Latin food stalls, a journey that took me to PUMP street food market in Shoreditch, which hosts the excellent Brazilian Sampa. I got so lost in their truffle tapioca chips with an aioli sauce that I was only distracted from digging into a third portion by the perfect Argentine alfajores at Los Pibes, Where next? Camden Market of course! After which I compiled a list of my most divine gastronomic encounters…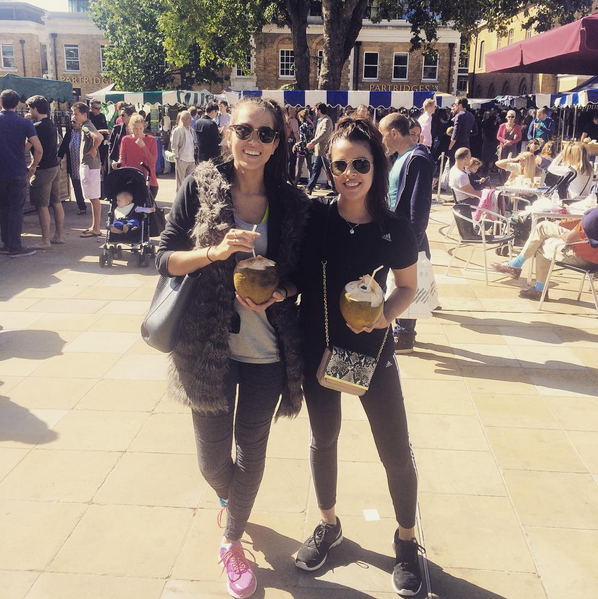 1 BREDDOS
Breddos fish tacos are nearly an institution on the London foodie scene. The offerings range from the familiar cod all the way to crispy squid, drizzled in habanero sauce. The Baja fish tacos are unmissable, they were by the way the winner of the 'Taco Wars' in 2014.
Find them: Dinerama, 19 Great Eastern Street , EC2A 3EJ @breddostacos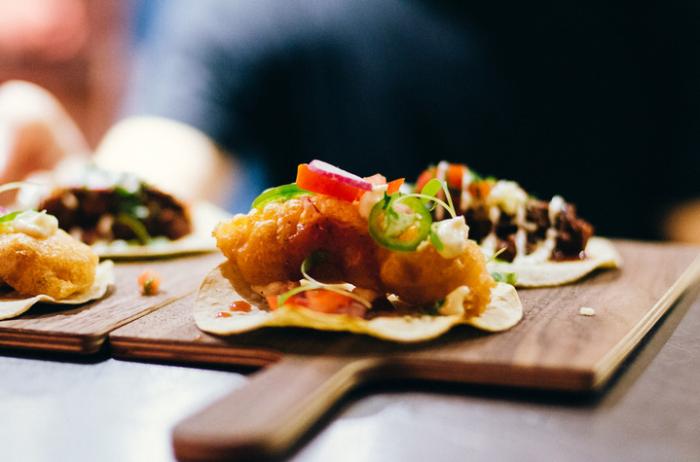 2 LUARDOS
Another Mexican offering, but this one is also too good to miss. Crazily flavoursome people come back over and over again for the slow cooked pork burritos, and their chicken option is awesome. Their signature pink and blue Luardos vans stand out amongst the rest of the food trucks.
Find them: 10am - 2pm, Brockley Market. @Luardos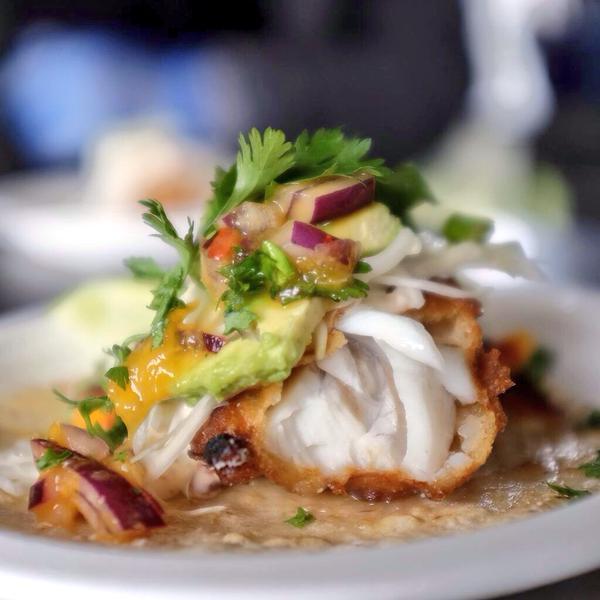 3 MAIZE BLAZE
Foodies look no further. Maize Blaze offers a great fusion of salads, corn empanadas and Colombian street food. Colombia's delicacies often get overlooked in the competitive world of food stalls, but this is a great alternative to the Mexican joints popping up. Not to mention all their food is gluten-free and caters to vegans and meat eaters alike.
Find Them: Camden Lock Market, Camden Town NW3 10am to 6pm every day @maizeblaze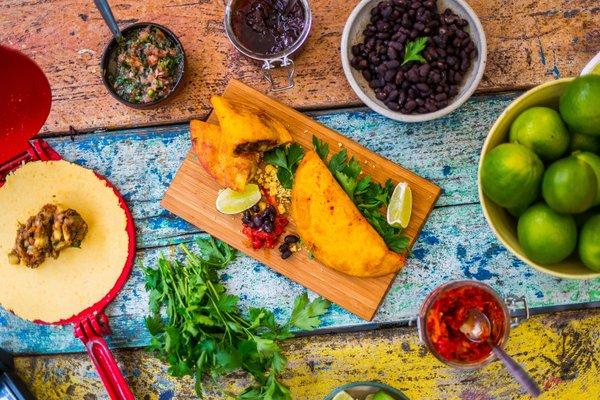 4 LIMEÑA
A Peruvian gem, Limeña, is THE place to come for ceviche. Everyday they offer three freshly prepared Peruvian offerings, but the sea bass ceviche and the Anticucho (choose the ox heart) really is the best London's Peruvian fast food stalls have to offer.
Find Them: Camden Lock Market, Camden Town NW3 10am to 6pm every day @limenacamden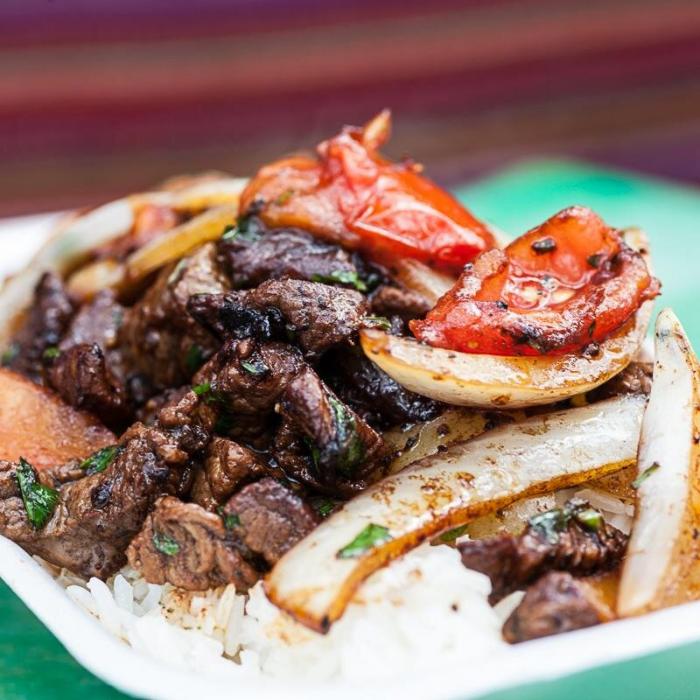 5 MISSION MARISCOS
Hailing from Mexico, Andrew Ramírez sells his infamous LA inspired fish tacos at The Schoolyard, in Broadway Market. The mango salsa pairs amazingly with the battered fish and the pico de gallo. People come for the tacos but stay for the very Mexican street food-inspired elote, deep-fried corn smothered in chilli and cheese. Find them: The Schoolyard @MissionMariscos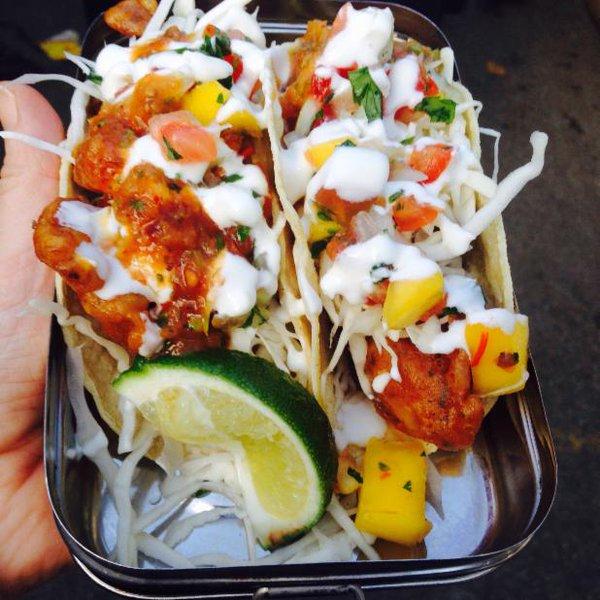 6 GUASACACA
Venezuelan street food doesn't get better than this. If the thought of their signature meat filled arepas made from PAN Harina doesn't tickle your fancy (which trust me it will) then at least remember that it's all gluten-free.
Find them: Friday Lunchtime, Lyric Square, King St London, Hammersmith, W6 0QL @GUASACACALONDON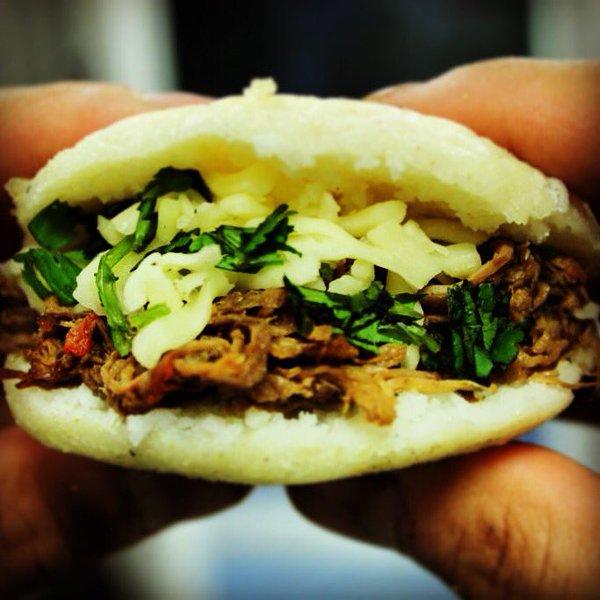 7 LOS PIBES
Finally an amazing Argentinian beef place that you won't have to remortgage your house for…. with delicious chorizo and more steak then you can shake a stick at…. and more importantly they serve the best delicious and freshly made alfajores in London. Try the Don Diablo Sandwich… you will not be disappointed.
Find them: PUMP Shoreditch. E1 6HU.Tube: Old Street/Shoreditch High Street. 11am - 11pm
8 PETARE
Named after the most notorious and prolific slum in Caracas, Petare uses a family recipe to bring some of the best arepas to the streets of London. The generous portions are an amazing addition to Hawker Houses' Street Feast. This family run business is not to be overlooked.
Find them: Street Feast. @PetareUK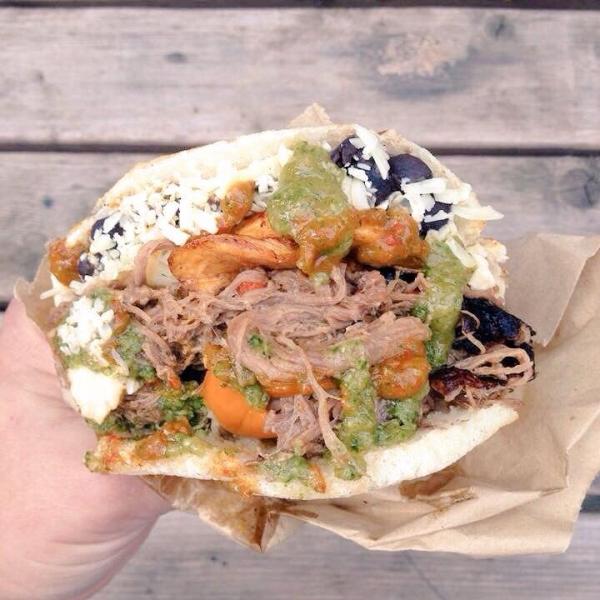 9 AJI CEVICHE
Their sea bream ceviche alone could win an award. They serve their ceviche with giant choclo corn kernels, avocado and sweet potato. Simply put, it's delicious.
Find them: Whitecross Street Market - Clerkenwell @ajiceviche
10 AREPA & CO/PINA COLADA
Not only do they fill their arepas to the brim with meat, beans and plantain, they serve the best pina coladas in Camden. A fast friendly service makes it even more worth visiting.
Find them: Camden Lock Market, Camden Town NW3 10am to 6pm every day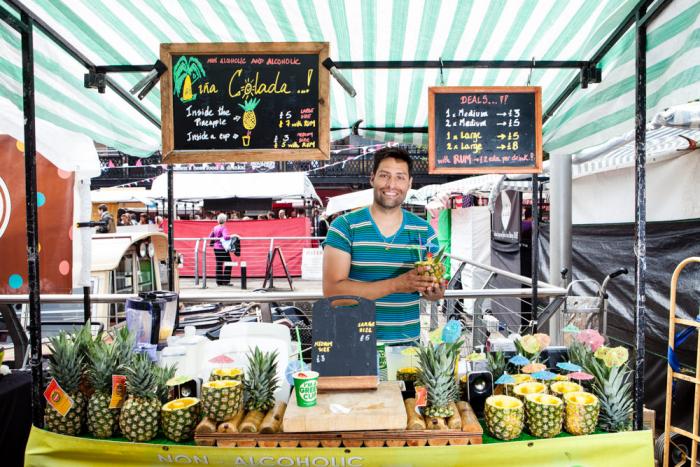 11 BRAZILIAN CHURRASCO & WILD GAME BBQ
Camden's Brazilian offering is not for the faint hearted. Expect a long queue as you prepare to wait for the array of skewered meat, all served with their amazing chimichurri sauce. Every bite is said to transport you to Brazil, which I can assure you it does. The staff are well trained and know everything about the beef they serve. If you are feeling adventurous, try the wild boar or even the deer.
Find them: Camden Lock Market, Camden Town NW3 10am to 6pm every day
For more foodie stuff visit www.thelatinacook.co.uk
Cuba's natural setting, with its own historical and cultural...