LOVIN' LATIN LONDON - The Artists
We are used to celebrating the great Latin artists who are brought to exhibit their work in London, but what about the plethora of talent bred or residing in the UK? London's Latin American, Spanish and Portuguese communities are well into their second and third generations. Some came here decades ago, as political refugees or economic migrants, and those born and bred here form part of the new generation of UK Latinos that are now making their mark on London life. Tomorrow La Clave Fest celebrates the plethora of Latin talent in everything from music, dance and art to film, theatre and sport. Here below are the showcasing their work at La Clave Fest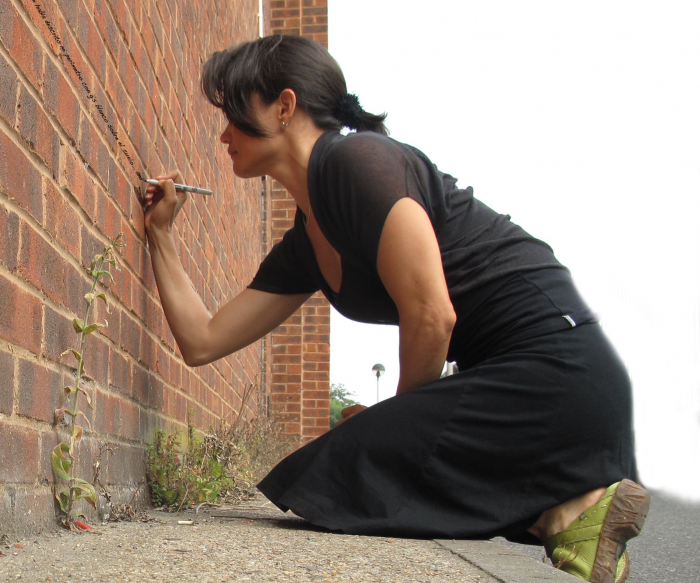 Tania Lopez- Winkler (Mexico)
A Mexican artist based in London and winner of the LUKAS Award 2015 for Visual Artist of the Year, Tania currently teaches Architecture at The Metropolitan University of London. Her interests are focused on the liminal space between interior and city, and her work is an enquiry of modernity and the notion of 'the normal.' As she investigates what it means to be modern, her work uncovers the world of fantasy – poetic imperfections embedded in the quotidian. As Hilanda she is a Spatial Private Detective who looks for clues embedded in the fleeting aesthetic experiences of city life. Lopez-Winkler's work has been exhibited internationally, and she gives in many countries, including England, France, the United States, Italy, Spain, Poland and Mexico. She holds architecture degrees from ITESM in Mexico and London's Architectural Association, where she was granted a Ph.D. for her thesis "The Detective of Modern Life".
Silvina Soria (Argentina)
Silvina is an Argentine sculptor who works with different materials, each of them exploring the diverse particularities of the three dimensions. Searching for the subtlety in sculpture led her to work lines in space, with iron and wire. The theme of movement, flowing, the transformation inherent in the passage of time lies beneath her work, enriched by the experience of travelling. Silvina has lived in London since 2009, working on small scale steel and wire sculptures that represent three-dimensional maps inspired by the city's massive underground networks. They expand as roots and electrocardiograms representing the city's rhythms. Silvina is interested in space and mapping by creating site-specific installations that involve the public.
Sonia Ciruelo (Spain)
Sonia is a mixed media artist and mural painter from Barcelona, who juxtaposes acrylic paint mixed with fabric and paper collage on canvas. This gradually determines the course of the painting, but not in a methodical way. In her own words: "In my paintings I am always working with ideas of perception and transformation. I am fascinated by the way in which microorganisms, the smallest creatures evolve, by how they mutate and transform themselves. That which is almost invisible to humans ends up being perceptible."
Alex Vargas (Chile)
Alex has worked as a muralist for clients around Europe, most notably at Casa Batllo, a famed Gaudi landmark in Barcelona. He has exhibited his work in Spain and in London, which explores concepts of matter and its ongoing transformational condition. Alex's latest work includes a short film Field of Dissonance. It is the first in a cycle of films that explores life, evolution and individual experience as eternal processes through large-scale frameworks of time. His influences include the late Roberto Matta and Chilean cinematographer Alejandro Jodorowsky.
Maria Cabrera (Colombia)
Ceramicist Maria Cabrera's style is influenced by her Colombian upbringing in the 70s and the 6 months she spent in Japan studying glazing and decoration.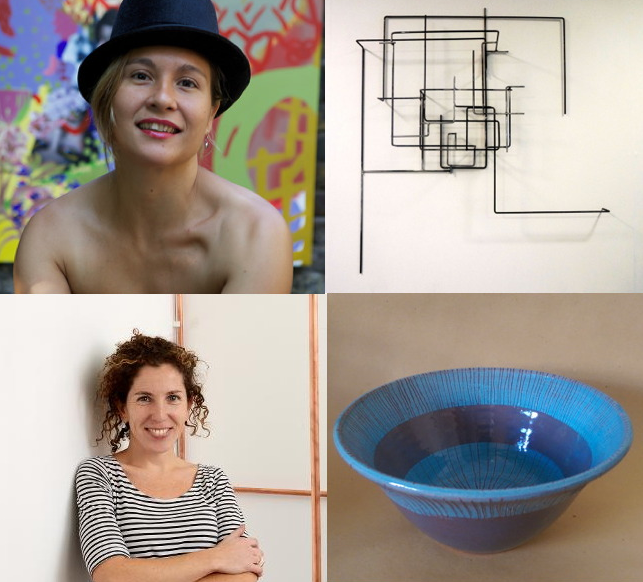 Alejandro Gortazar (Cuba)
Before arriving in the UK, Alejandro had a well-established career in his native Cuba as a professional photographer and journalist. Working with both analog and digital cameras, and printing with special pigments on canvas and archival paper, he has come to be known internationally for his ability to create photographs that are often mistaken for paintings. His profound understanding of light, colour temperature and definition creates timeless images of ever-changing environments and cultures, evoking feelings difficult to express. In his work, he seeks absolute perfection in light, capturing volume, perspective, definition, colour and vibrancy in a balanced frame. This provokes meaning and emotions beyond the image directly perceived by the eye.
Julio Etchart (Uruguay)
A political exile from the dictatorship in Uruguay, Julio soon made a name for himself as one of the UK's most outstanding photojournalists of his generation. Over many years, he has been sent as a photojournalist to report on crises and war zones for organizations such as War on Want, Save The Children, OXFAM, Christian Aid, CAFOD ,UNICEF, and by members of the media. In the words of art critic Amanda Hopkinson: "Julio has long been at the cutting edge of contemporary photojournalism. At home wherever in the world he happens to be working, nowhere is taken as exotic or 'other'; the focus is always on the story, never its trapping."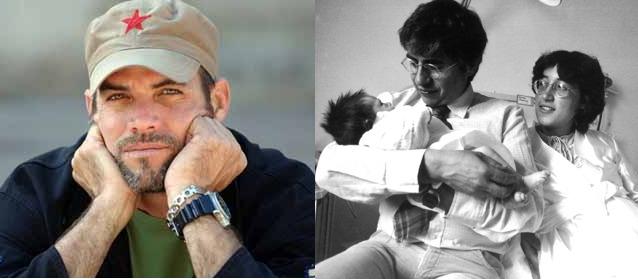 See the above artists will be performing at La Clave Fest Tomorrow http://www.latinolife.co.uk/events/clave-fest-crouch-end-festival
A book which tells the story of the Amazon and its ports-towns near...