LOVIN' LATIN LONDON - The Musicians
London's Latin American, Spanish and Portuguese communities are well into their second and third generations. Some came here decades ago, as political refugees or economic migrants, and those born and bred here form part of the new generation of UK Latinos that are now making their mark on London life. Tomorrow La Clave Fest celebrates the plethora of Latin talent in everything from music, dance and art to film, theatre and sport. Here below are the showcasing musicians, spanning every genre and generation, from the very new to the old.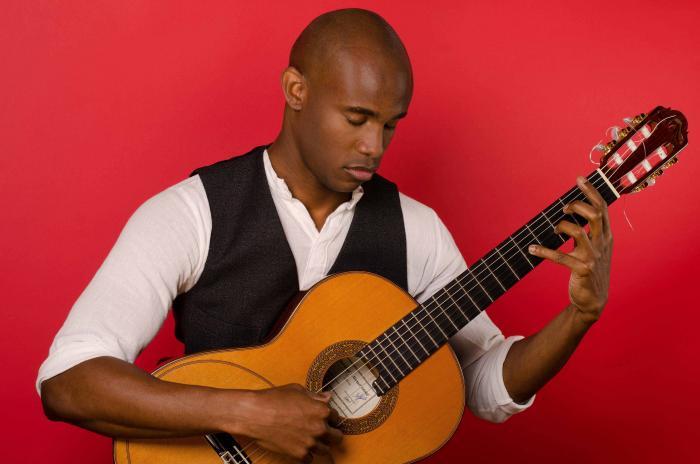 The Electropical Vanguard
La Kasha is a brand new crew of producers and musicians that fuse Afrolatin folk traditions with the cutting edge sound of London electronica. Full of Latin American tropical flavor, founding producer Jose Luis reconstructs traditional rhythms into a new modern urban sound. "As an immigrant, music that attaches me to my roots has a tremendous value,"says Jose Luis. "I've been living in London half of my life, and my music is the direct result of my bi-cultural experience. I think this hybrid also in some way represents the next musical stage from a community who is already part of the social fibre of London. For me, to be able to combine dance music of my current environment and folk music of my heritage, whether its commercially successful or not, is to leave a legacy for my own children and next generation of Latino Brits."
The Sound of the Moment
Cumbia seems to be extremely popular with the English (dare we say because of its more siumple rythmns?). There are many copy cats who do it badly, but The Shamans, a London based Cumbia psychedelic rock band of all Latino talent led by Peruvian Jules Andrade on vocals and guitar, are the real deal. Influenced by the chicha movement from Peru The Shamans fuse the energy and attitude of rock and roll with the upbeat energetic groove of the Amazon.
Flamenco Fusion
La Explosión is a new-Flamenco collective based in North London, re-creating the very best songs of Latin Culture infecting them with our world music style and turned in to Rumba Flamenco, creating a lively and dynamic performance.
Latin Hip Hop
Winner of the LUKAS Award 2015 for Urban Act, Mike, Born in London from Colombian parents, is the leading light of the young creative latino community. With his collective of Latino rappers (La Raza) and guests he shows the most positive side of Hip Hop. He is also part of the bigger collective Global Faction.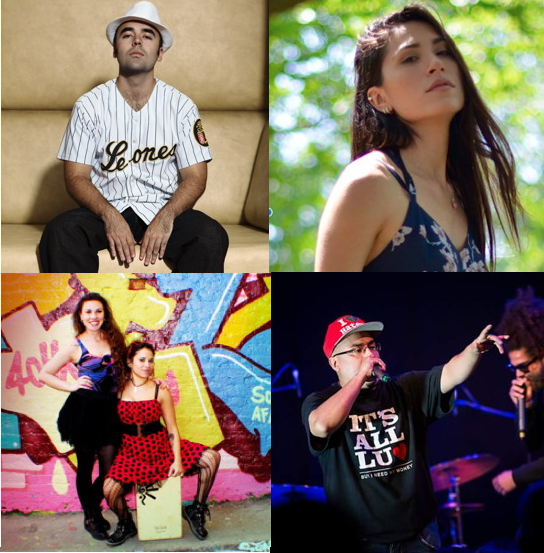 The Jazz Man
Luiz de Almeida is one of London's long-established Brazilian guitarists, co-founding two very successful Brazilian bands in London, Sarabanda in 1989 together with Mark Hinton Stewart, Dylan Howe and Reinaldo Renzo and Auwe in 1998 with Mark Hinton Stewart, Mauro Berman and Gabriela Geluda. He has played with various jazz musicians, including Steve Lodder, Ife Tolentino, Davide Mantovanni amongst others, and also worked with Kirsty MacColl on the album Tropical Brainstorm.
The Classical Guitarist
Described as "a true pioneer" by Classic FM Magazine, award-winning London-based Cuban guitarist Ahmed Dickinson Cardenas is one of the finest performers of the Cuban classical guitar school. A sophisticated virtuoso, the Havana-born Dickinson Cardenas has performed at prestigious venues including the Royal Albert Hall, Wigmore Hall, Union Chapel, Queen Elizabeth Hall, St Martin-in-the-Fields, LSO St Luke's and St James's Piccadilly. He has given live performances on BBC Radio 3 and BBC London. He has also featured at prominent festivals including London Classical Guitar Festival, and Havana International Guitar Festival.
The Activist-Composer
Son of a political exile from Latin America's dictatorship era, Alex Etchart is a British-Uruguayan multi-instrumentalist, composer and community arts practitioner. He is, in his own words, "writing songs for grassroots struggles." Co-director of the recently acclaimed "Sex Workers' Opera" he facilitates connective action theatre with marginalised community groups in London. Alex also works with Middle Eastern actors to engage western audiences with the lives of those in war-torn countries and to build bridges.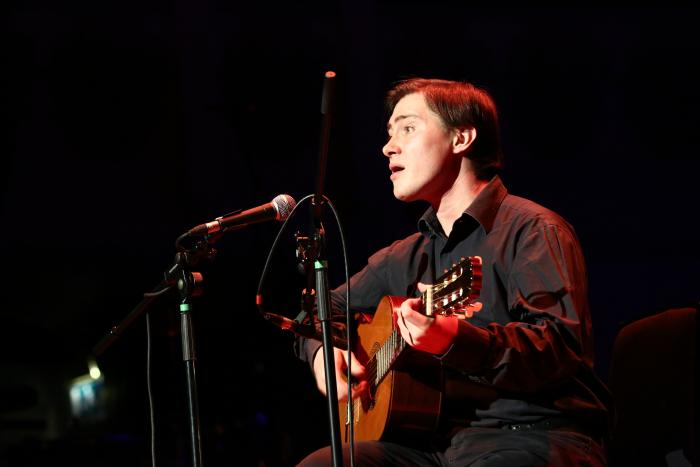 The Drumming Experience
Tribo is an international cross-cultural drumming project whose philosophy aims to educate young children and adults and encourage their creativity. Through the power of music, TRIBO makes each individual feel that they can nurture their own creative life force without having to be musically trained or gifted, and develop skills that will enrich their lives on multiple levels. Founded by Marcos Santana, TRIBO has its origins in Morro de São Paulo on the island of Tinharé, Bahia, Brazil.
The New Generation
Naira Dunton-Vera, daughter of the acclaimed classical pianist Ana Maria Vera, began studying the piano with her grandmother at the age of two. Being of Bolivian-Dutch-American descent, Naira's musical influences have been strong and diverse. At the age of seven, she decided to play guitar, and has been described by her guitar teacher Luiz de Almeida as "unbelievable…music just flows out of her." Naira began writing songs quite spontaneously, and this year she formed her first band, the Purple Dads, coached by double bassist Jonny Gee. Naira lives and goes to school in North London.
Another example of budding Latin talent in London is 16-year-old singer song writer Maria Jose who recently won Battle of the Bands competition, making her the first Mexican to perform at the Isle of Whyte Festival's Hey Joe tent . She follows her festival debut with La Clave Fest. http://www.latinolife.co.uk/events/maria-jose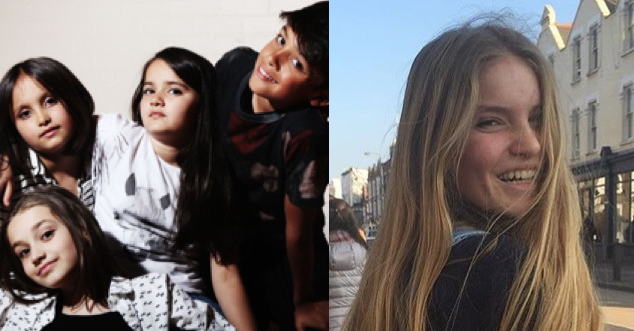 See the above artists will be performing at La Clave Fest Tomorrow http://www.latinolife.co.uk/events/clave-fest-crouch-end-festival
www.crouchendfestival.org/la-clave
quick links to events here