Made in Brasil
The perfect showcase for Brazilian culture and cuisine in the heart of Camden
by:
Gizane Campos and Nicholas Corfe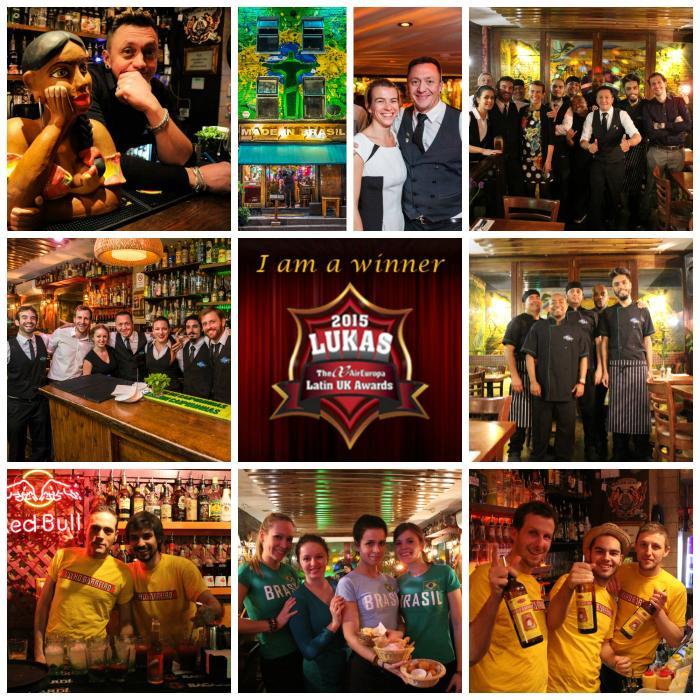 Some restaurants can transport you to a world where summer is endless and this is the case of Made in Brasil. Tucked into one of Camden's long standing mini markets, in Inverness Street, Made in Brazil is the perfect showcase for Brazilian culture and cuisine.
A warm and effusive welcome from Renato and his team, with a shot of cachaça, started the evening off very nicely!
The devilishly fiery "Chilli Raspberry Caipirinha" is also a great way easy off all the heat and sugar of the Brazilian Snacks platter to share. Priced at £15.50 it is a very cost effective way to get full on coxinhas (chicken pastry), cheese bread, cassava and pastel. There are also salad starters – one chicken and halloumi, the other chicken, bacon and spinach – which are well presented with good flavours and texture.
The typical feijoada also goes well with a classic caipirinha. But if you don't fancy something that heavy, the main dish of picanha, the traditional Brazilian rump steak is delicious, as is the moqueca, a fish or seafood stew from the northeast of Brazil. This might normally have been more 'fishy' but which is toned down, perhaps for the London audience.
The Coconut pannacotta and guava cheesecake are also both delicious: light and fresh, neither too sweet, and a great way to finish off the evening.
Ambience at Made in Brasil is lively, friendly and with a professional service.
12 Inverness Street, London NW1 7HJ, United Kingdom Tel: +44 20 7482 0777
In his film X500 (2016) Colombian-Canadian director Juan Andrés...
There is still a commonly held view that 'Day of the Dead' is Mexico'...