The Midas Touch
While the whole world (yes even Simon Cowell) seems to have caught the Reggaetón bug and new talents (and not-so talented) are battling for no.1 hits on a weekly basis, Puerto Rican singer-songwriter has been riding on a high since he first broke onto the scene via Myspace back in 2009. Now a bonafide recording artist, and one of the few who has managed to bridge reggaeton's new commercial romantic flavour with the demand for hard core Trap, Farruko boasts a massive number of hits. DJ Jose Luis catches up with him on his European tour ahead of his London gig this Sunday.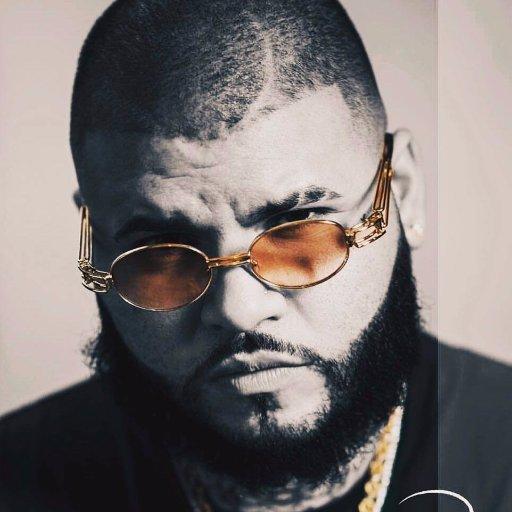 Farruko is no babe on the Reggeatón block. But at the age of 26, the boy from Bayamón, a district of San Juan, already had a substantial discography of singles when he rose to fame collaborating with heavyweight artists such as Daddy Yankee, Jory, J Alvarez and Cosculluela. He came to prominence with his debut studio album, El Talento Del Bloque and was nominated for a Latin Grammy in 2012. In 2014 he was nominated twice for Premios Juventud for the song '6am' with J Balvin.
While never groomed by the labels as a commercial prospect, Farruko's success coincided with the influence of social media on music consumption, which has allowed many artists to bypass mainstream media channels. In addition, he is one of the few who had the clout to invest his money in his own business – a clothing line and, most significantly, a record label, spotting emerging Puerto Rican talents before the big labels did. It is on his own label that he released a Remix of Krippy Kush (which already had half a billion YouTube views) with Hip Hop's First Lady Nicki Minaj. Being about marijuana, the big labels wouldn't touch it, and yet it has taken the internet by storm.
DJ Jose Luis: What are you saying brother, how you feeling about this new remix of Krippy Kush?
Farruko: I am very well thank you. It's a good moment for us. We are very happy with the acceptance of the first single. As you know, the remix is already out and we are about to drop the video, which is really good. And I am really happy about the album Trapficante, the US tour...and now the European leg.
JL: The success of Trapficante took everyone by surprise because it didn't have radio support in Latin America. You and a few other of your Puerto Rican artists were the pioneers of the whole DIY internet thing, tell as a it more about that…
Farruko: Absolutely. Together with a few others, I was one of the first artists that came when the social networks and digital platforms became a big part of the industry. I started with reggaetón and then I got involved in the whole Latin Trap movement, supporting the new generation of urban artists who brought this new music to the game and it has been a blessing because of the hard work and creativity that we have put into it, has paid thanks to the social networks. I am part of a whole group of artists that would otherwise have been blocked form getting our music out there, because of the barriers put up to us by radio and TV. And the best this is that, this is what people want, they are asking for it. We are not pushing it or imposing it on anyone, this is something truly organic.
JL: Apart from being a versatile artist you are also a successful businessman, especially with your record label Carbon Fibre Music, how do you keep focused on both things?
Farruko: Well it is very hard, not all artists want to get involved in the business side of things because they are two different worlds that you have to invest time and energy into. It is not the same thing to come out to the stage with a microphone, to compose and record tunes…as being involved in the money side, which means using your bait and taking risks on your product. Luckily. I have had a bit of a Midas touch, and everything I've touched has become gold, you get me? The artists that have been part of my label have done really well and I thank god and my public for those blessing every day.
JL: Going back on how versatile you are, I heard next year you are preparing a Dancehall/Reggae album…
Farruko: Yeap that is right. I like taking risks, I like to innovate but also to bring back stuff that people have forgotten. I like to bet on what I think has potential and I have always being a fan of Dancehall and Reggae. If you see all my biggest hits have some of that essence: 6AM, Passion Whine, Chillax…they all have that Reggae essence…so I've followed my tastes and found my own sound, a kind of balance between Trap, Reggaeton and Reggae. It sounds totally different and fresh…and that is what I want to bring out now, not just Trap and Reggaetón but a new option for the audiences.
JL: You are a champion of new artists, that is one of your most popular characteristics. What advice could you give to a new artist coming through tat want to follow in your steps?
Farruko: First you have to innovate, you have to create your own 'character.' These days, people want more than just music, they want to see something that grabs their attention, that makes them think, "he is different". Now just music is not enough, you need a full package: how to move, how to talk, how to dress…you have to pretty much create a movement around what you do, how you lok and what you say. Obviously when you are different you are going to get attention but you have to hustle and grind!
Now is easier, when i first started you still had to knock on the doors of radio and TV stations, now if your music is sorted and you understand how the music business works, you can get attention from the start just because there are load of platforms to work from: Spotify, Youtube, Soundcloud. There are many sites with loads of traffic that can help you climb levels and once your work is a bit known, trust me, artists, producers, investors will come to you wanting to work with you. Again, you need to be genuine about your art, create your character, have good times and be different to whatever is out there.
JL: You have had loads of collaborations in your career, but who are the artists that you would like to work with that you have not done so yet?
Farruko: I would like to work with Chris Brown some day, he is one of my favourite artists. I would also like to work with T-Pain. They are both artists that I have admired since I started. I have already worked with loads of Latin artists so I would like to expand to other markets. Also Damian Marley, I really respect what he does!
JL: and finally what can we expect from you London concert!
Farruko: This tour has everything Farruko!! You will listen to the new Trap stage that is fresh and new, also the big Reggaetón anthems that will never die! You will enjoy all my Reggaetón hits but also we are bringing a new visual fusion, we were bring a new interactive set up, each song has their own thing going on, with a great lighting show, that real closeness to my live fans that i am known for, where you will see me giving my 100%. A really different concept to what people are used to in the Urban Latin world and I am sure you will really enjoy this show!
Farruko will be playing at the Coronet this Sunday. For tickets go to: https://www.comono.co.uk/live/farruko/
Cuba's natural setting, with its own historical and cultural...
From garage parties in Panamå to the awards ceremonies of Miami, how...