Migration and redemption in Latin America
In his film X500 (2016) Colombian-Canadian director Juan Andrés Arango García describes the challenges faced by three immigrants in three countries as they struggle to fit into their new environments.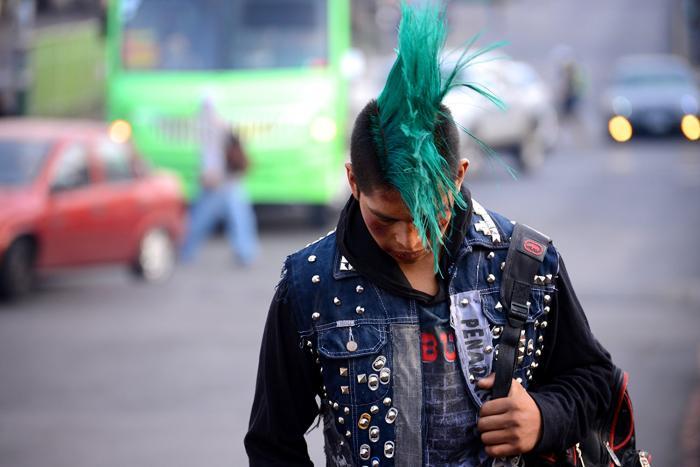 Following his successful film 'Playa D.C. (2012)', Colombian-Canadian filmmaker Juan Andrés Arango García has written and directed a film that traces the stories of three young migrants: a Filipina who, upon the death of her mother, goes to stay with her grandmother in Canada (Jembie Almazan), a Mexican mountain farmer (Bernardo Garnica Cruz) who decides to seek work in the city, and a young fisherman from the north of Colombia (Jonathan Díaz Angulo) who travels south to Buenaventura to earn funds for the engine he needs for his fishing boat.
They are all trying to forge an existence in their new worlds, coming up against the difficulty of adapting to the conflicting situations in which they find themselves, including fierce gang-led groups that oblige them to participate in brutality with the apparent impossibility of survival. The film features dialogue in English, French, Spanish Tagalog and Mazahua and the unusual name refers to a small village in the Yucatán peninsula, which is apparently the exact centre of the American continent.
The three stories are beautifully interwoven, like a tapestry, each one very strong and gutsy in its own right. The film questions the political debate of immigration and the displacement of people for a multitude of reasons, but, in reality, it is the human stories that hold our attention, not the messages in the background. Some critics have complained the global immigration issue is not featured sufficiently up- front, and there is a strong documentary quality to the realism of the cinematography, but thankfully it is not the political message that you take home but the awareness of the resilience of the human spirit when faced with massive challenges and life-changing decisions.
Some of the filming takes place in very difficult conditions, including impenetrable mangrove swamps, and still manages to have a powerful immediacy. All thanks to the DOP Nicolás Canniccioni. There is a great deal of tension throughout and, at times, you wonder why these are not three separate films in their own right. Although they knit together in subject matter, beautifully edited and seamlessly strung together, they could quite easily become three full features. This is a director to watch.
All three leads are outstanding, in particular Jonathan Díaz Angulo as Alex, the young fisherman who is determined to improve his lot and protect his family, all the time surrounded by extreme and wanton violence. He struggles to provide for his elderly aunt and younger brother, despite only having access to money loans from local drug dealers who drag him into their gang, from where he has the hard job of trying to prevent his younger brother following suit.
In Mexico, the young farmer (Bernado Garnica Cruz) from an indigenous village in Michoacán, unable to face the pain of the death of his parents travels to Mexico City to work as a labourer on high-rise construction sites. This is risky work with limited safety protection on site, but the real dangers are the local hoods who try to recruit him.
The third migrant is Maria (Jembie Almazon), who arrives from Manila after her mother dies, to live with her grandmother in Quebec, Canada. Old resentments surface as she accuses the grandmother of having abandoned them in Manila when she departed for Canada to earn money to send back home so that they could live and be educated. This is a shock to the grandmother who sacrificed so much of her life for them, but the teenage angst and grief is so strong that Maria finds that she is unable to adapt and fit into the school her grandmother has chosen. After a fight with another girl, she is expelled and starts to hang out with the local hoodlums.
Each story and narrative strands echoes the other in themes of poverty, grief, opportunity or lack of, and what identity means to a person who migrates. Do they look back or forward? How to forge a new identity that fits? The film swept the boards at the Premios Macondo(Colombia) , winning Best Actor for Bernardo Garnica Cruz and for Juan Andrés Arango García, Best Director, Best Film and Screenplay.
The team of Director, Cinematographer and Editor is tight, with each excelling at his mètier, so that this vivid and ambitious film expresses an extreme confidence. Nevertheless, because of its complexity, it can be hard to see exactly where it is intended to be going, fortunately each story holds its own.
The films will be released by Network Releasing on DVD July 16th 2018.
X500 (2016)
Production companies: Peripheria, Septima Films, Machete
Cast: Jembie Almazan, Jonathan Diaz Angulo, Bernardo Garnica Cruz
Writer-director: Juan Andres Arango
Producers: Yanick Letourneau, Jorge Botero, Edher Campos, Luis Salinas
Director of photography: Nicolas Canniccioni
Editor: Felipe Guerrero
A book which tells the story of the Amazon and its ports-towns near...