The New Latin Hit-Makers
The last article in our series on Latin Hit-making, Jose Luis Seijas spots the emerging talent from Latin America who, with luck on their side, will be the Latin hit-makers of the next few years. These are the names to look out for.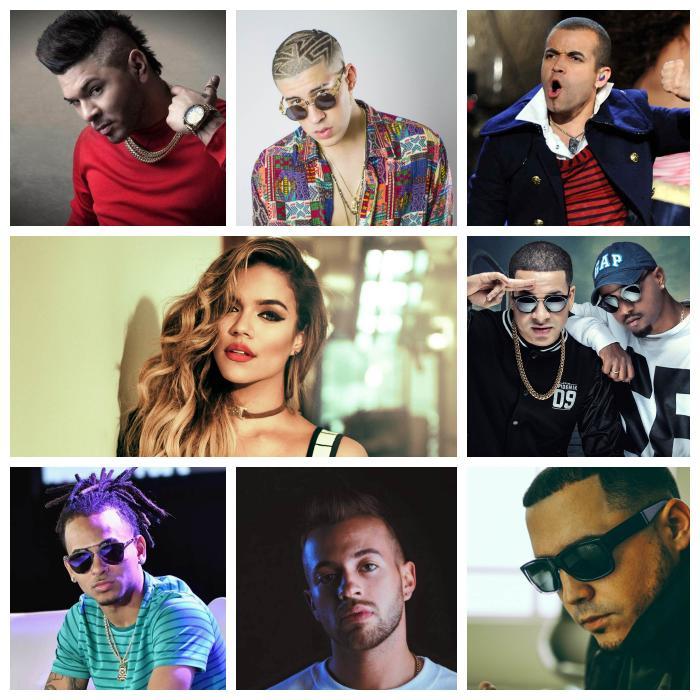 Nacho
Already a household name in the Latin urban world as part of the duet Chino & Nacho, the Venezuelan's first solo song has been a massive hit. His capacity to write nice lyrics without loosing that Caribbean edge and his media friendly image makes him a strong contender in the next wave of Latin superstars.
IAMCHINO
Pitbull DJ, Grammy-winning producer and young prodegé is in pole position to become the Latin answer to the American superstar DJs. At ease with EDM and reggaetón, IAMCHINO is already ranking up the views on YouTube with his hit ""Ay Mi Dios"!" and is poised to hit Europe hard in 2018.
Ozuna
Already one of the biggest reggaetón artists on the planet, Ozuna has not had a crossover hit yet, which is due to happen pretty soon, so expect to hear big American acts featuring Ozuna, and vice versa, in the near future.
Yomil & Danny
In Cuba these guys are as big as Gente de Zona and are about to explode onto the international scene. With a very unique production, we believe they'll be the next big thing to come out of Cuba.
El Chacal
A veteran of the Cuban reggaetón movement, El Chacal has legendary status on the Caribbean island. Now based in Miami, he has the chops to become a global star.
Bad Bunny
Like Ozuna, Bad Bunny is already a massive name in Latin America, the leading light of the Latin 'Trap' movement. Without having recorded reggaetón by himself, the Puerto Rican is already to rapper to go when you want some street cred in your tune. Potentially the next big thing.
Karol G
Reggaetón has only had a small number of women getting any attention. That might change soon with Colombian Karol G. Talented and cool, she could be the first reggaetónera to make it big since Ivy Queen.
Feid
One of the composers of the Mega Hit 'Ginza' with J Balvin, this is another Colombian already tasting fame. The guy has a knack for catchy hooks and girls love him, so he has a good chance to make it to the major leagues!
For more updates check out www.reggaeton.co.uk and www.labomba.uk
In his film X500 (2016) Colombian-Canadian director Juan Andrés...