Paco Peña's Flamencura
A truly memorable evening as London's favourite Flamenco guitarist brings Sadlers Wells to their feet.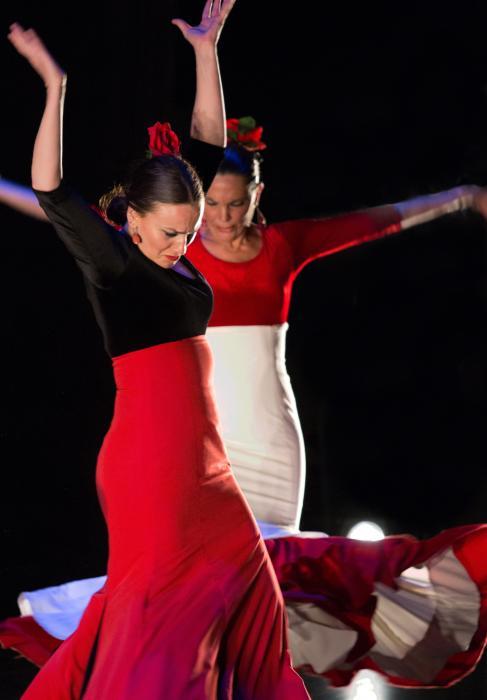 That Paco Peña, the flamenco guitarist, is no stranger to London audiences was triumphantly on display last night, the last of an all too short season with his Flamenco Dance Company at Sadler's Wells. Inevitably there was a large Spanish contingent but that is not the whole, or even main, reason for the enthusiastic response to his art.
Born in Cordoba, the andaluz capital of flamenco, Peña first came to this country in the late '60s and established himself here. In a BBC Radio 3 interview last week he called London his second home and explained how important it was to him to bring his particular art to audiences around the world. Not only that, he has shown how other forms, such as Blues and Jazz can be integrated successfully and this was evident in two Flamencura numbers where his two female singers Immaculada Rivero and Vimala Rowe performed a duet each singing in their native language.
Paco Peña hImself is on stage throughout, illuminating the music with his unique artistry alongside two other guitarists and a percussionist. Inevitably though it is his spectacular dancers Charo Espino, Angel Muñoz and Yolanda Osuna who steal the show, successfully achieving the total involvement of audience that is Pena's mission to bring about. Muñoz, in particular, possessed of exceptional technical bravura, drove himself to dare ever greater brilliances in his final solo piece, Solea, achieving massive applause before bringing the company together to bring the show to a dazzling close.
A book which tells the story of the Amazon and its ports-towns near...