Peru's World Cup Fever Begins
As Peru qualifies for the World Cup finals for the first time in 36 years, David Wright reports from Lima, where the sniff of glory has uplifted a population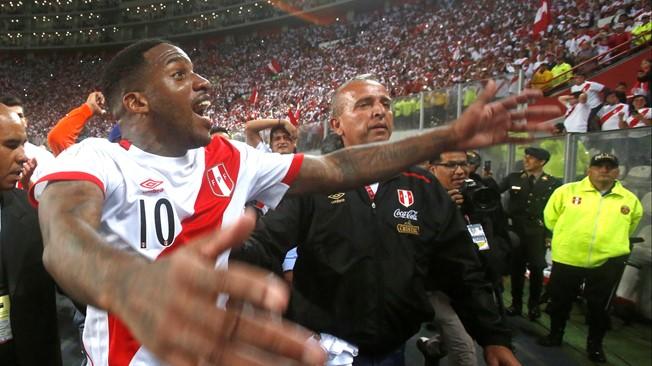 Lima has been in the grip of football fever ever since it qualified for a play-off with New Zealand by drawing with Argentina and Colombia. First leg in Wellington was a goal-less draw despite Peru's footballing superiority but this week they put that right with a 2 - 0 win. They had to play both legs without Paolo Guerrero, their one star player, who failed a dope test in Brazil where he plays for Flamengo. It was like Argentina without Messi except that Guerrero's team mates did better than Messi's do when they are deprived of his services.
Such football fever is a rarity anywhere, even in Brazil in the days when they ruled the world. Thursday was declared a national holiday. How ill it be when they get to Russia? Apparently the crowds in the stadium and massed in the surrounding park where the match was being shown on big screens set off the earthquake sirens in the centre of town.
Actually, it is cheering that people here have something to be proud of and that brings society, one of the most economically divided in the world, together. It was a great achievement to qualify, ahead of the likes of Chile, Paraguay and Ecuador and without star players, other than Guerrero. It would be a tragedy if he were denied the opportunity to play in Russia. It was impressive to see his team mates dedicating their victory celebrations to him after the final whistle. Qualifying for Russia has been all down to team work, discipline and making the most of the talent they've got.
Peru played the first, away, leg with skill and discipline denying New Zealand possession and any real scoring opportunities while creating several of their own, only to be denied by the All-Whites outstanding goalkeeper, Marinovic. For the return leg, Peru's Argentine manager, Ricardo Gareca modified the improvised formation where Jefferson Farfan was brought in to the striker's position normally occupied by Paolo Guerrero. Instead his most creative player, Cristian Cuevas, and Farfan were given more wide ranging roles which paid off with the two goals, the first a thunderous strike by Farfan from a perfectly laid on pass from Cuevas who had the All Whites' best defender, Reid, going first one way then the other as he dribbled in from the left. The second goal came from an equally stunning strike from defender Cristian Ramos.
Again, Peru played as a team dominating the first half, as they had in Wellington, and stifling New Zealand's determined assault in the second, though the other outstanding figure was right back, Luis Advincula who barely mistimed a tackle over the two legs and whose anticipation enabled him to cut off his opponents' passes before they reached their destination.
The credit really should go to Ricardo Gareca, the Argentine manager. There's nothing flash about him and he's very reserved when talking to the press or being interviewed on tv. He doesn't come with an awesome CV either but Peru is lucky to have him after a string of failures.
In large measure that was down to corruption and incompetence in the Federation, as it is endemic in the country as a whole. It's certainly no coincidence that Peru's resurgence comes after the former president, Manuel Burga, who presided over a good part of the 36 years that Peru failed to qualify for the World Cup finals, was forced to resign when corruption charges were brought against him in the US along with a number of other former FIFA directors. Whether by coincidence or not, his first day in court came on the day Peru took to the field and booked its passage to Russia. His successor, Edwin Oviedo who took over in 2015, was instrumental in bringing Gareca in. It has not escaped people's notice that he has set about cleaning up and giving a sense of purpose to the sport in Peru, conspicuous in a country which in most other respects displays only rottenness and self interest at the top.
Cuba's natural setting, with its own historical and cultural...
From garage parties in Panamå to the awards ceremonies of Miami, how...