Peyotito
Finally, Mexican food as it was always meant to be eaten, becomes part of London's quality dining repetoire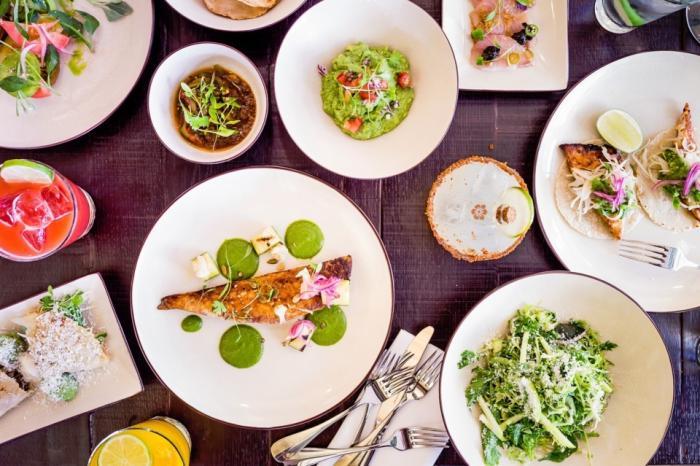 Thank God for the new dawn when you can enter a Mexican restaurant and not be bombarded by mariachi hats, maracas, bandits and other tex-mex paraphernalia plastered on the walls. Finally it has dawned on UK restaurant owners that Mexicans, who are lucky enough have one of the world's best cuisines, do not generally eat in dirty cantinas. Some will call this Mexican fine-dining, I call it Mexican without the clichés (and that includes re-fried beans).
In this respect Peyotito, the little sister of Mayfair's Peyote, makes a good start. It's not a tortilla in the face, instead it's good quality Mexican food on the plate, reinforced by some excellent cocktails. The Peyotito margarita was second to none, as was the passion fruit and chilli variation.
The fresh Guacamole was served with homemade tostadas, which makes a huge difference to the taco chips out of a packet that you get in many Mexican restaurants. From the beginning the service was excellent, thanks to a charming Colombian waiter. But, like so many restaurants these days, I recommend you ask for a table in a corner, to avoid being squeezed between the neighbours' conversations.
Peyotito's menu is organized in a series of sharing dishes. We started off with fish dishes, Pulpo a la Mexicana – a ceviche of octopus, salsa Mexicana and homemade clamato – and then the Taco de pescado, grilled fish, avocado purée, salsa verde. Both were excellent. We also had the Aguachile de Camaron – an amazing ceviche dish from the Yucatán of king prawn, avocado puree, serrano chilli, green olive. I couldn't eat enough of it on a recent trip to the Yucatán, and this was a pretty good version of it, with a healthy chilli kick.
I then asked for my classic test of a Mexican restaurant which is the mole negro, a delicious sauce (usually over chicken) made with many spices, including Cacao. The mole was as tasty as any other I tried, if only there was more of it over the poussin. However nice the poussin variation, I explained to the waiter that, without the mole the dish is merely three pieces of grilled chicken. Understanding immediately (he was Latino after all), he duly rushed off to bring me a jug of it. I'm hoping Peyotito is now more generous with its mole. If not, don't be afraid to ask for more!
We finished off with the Churros con Chocolate, which for me is a perfect way to finish off any meal. I noticed the excellent quality of the chocolate, although again there could have been slightly more of it. My partner had a latin American cake, which he said was absolutely delicious. Overall, for anyone who hasn't had real Mexican food, Peyotito is a good place to start, with quality clearly part of its vision.
Peyotito, 31 Kensington Park Road, London, W11 2EU Notting Hill, London
020 7043 1400
reservations@peyotitorestaurant.com
Cuba's natural setting, with its own historical and cultural...