Prawns with Habanero and Coriander
Spice up your midweek meal to produce a fast food piece of magic - if you love working with fresh ingredients this dish is totally inspirational. Prawns has such a unique flavour and easy to enhance it with the slight punch of habanero chilli balanced by fresh coriander. Pretty sure this is the kind of fast food it can be enjoyed almost every day!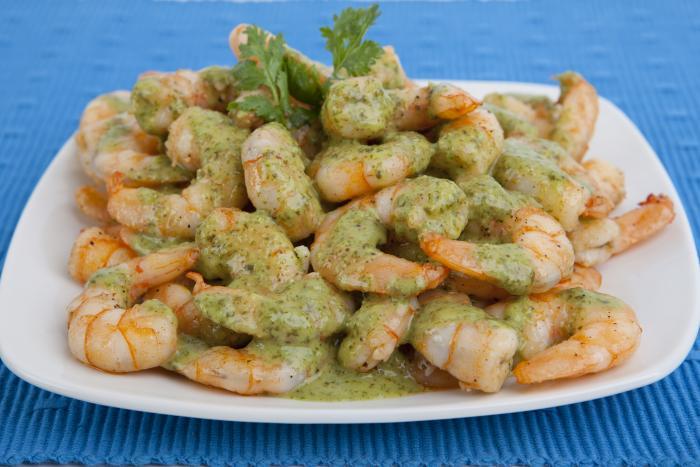 Portions: 4
Preparation Time: 20 minutes
INGREDIENTS:
½ cup of olive oil
6 Garlic cloves chopped
1 Tablespoon hot Red Habanero Sauce
1 Cup of coriander
½ Cup of lemon juice
Pepper and salt
1 Kg. Of peeled headless prawns
INSTRUCTIONS
Heat the oil, fry the garlic until brown, move them to the blender or to a food processor with all the oil, add the hot sauce, the coriander, lemon juice, season with salt and pepper grind everything well.
On a grill or casserole, fry with a little olive oil, the prawns 4 minutes for each side approximately combine shrimps with the sauce and garnish with chopped coriander.
Habanero sauce available at www.mexgrocer.co.uk
Corina Poore talks to Gustavo Salmerón, who made a unique film about...
This month's dancefloor hits by award winning Cuban DJ, Javier...