QUEEN OF LEON
Gabriela Garcia, the Mexican actress currently starring in the London musical In The Heights talks theatre, tacos and Trump with Elizabeth Mistry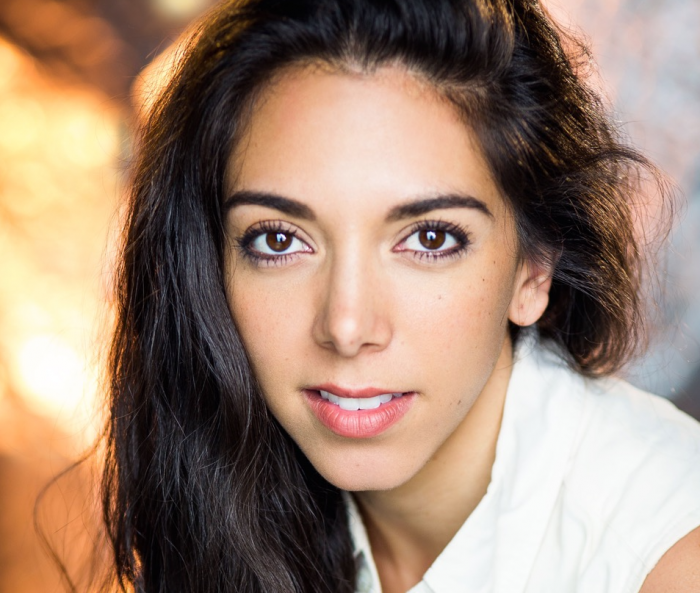 When Gabriela Garcia first arrived from Mexico to study in the UK, it took a while to get used to things - not least the British weather and the "different food" at her specialist boarding school - the Tring School for the Performing Arts - in Hertfordshire.
Having grown up in a close family from Leon, an industrial city in the state of Guanajuato, it was tough at first for 16-year old who missed her parents, her younger sister and her abuela as well as the familiar comforts of Mexican food.
Even now "I still miss my esquite", she laughs, rolling her eyes as if laughing at herself while referring to the traditional snack of a barbecued cob of maize.
Garcia, all long limbs - her dancer's body honed since the days she pushed herself through an intensive year of ballet in order to pass the auditions for Tring - and an instantly likeable enthusiasm - is squeezed alongside Latinolife on a sofa in a miniscule office tucked away backstage at the Kings Cross Theatre in London where In The Heights plays in rep alongside the new David Bowie show, Lazarus.
She's supposed to be heading off to her physical and vocal warm up to prepare for tonight's performance as Nina, a young student who has to deal with leaving the family unit to study away from home.
That doesn't sound too far from the character she portrays in In The Heights; Nina is clever - the first in her family to get into university - who studies hard but (spoiler alert) needs to work so many extra hours to maintain herself because her scholarship doesn't cover her living costs, that she falls behind.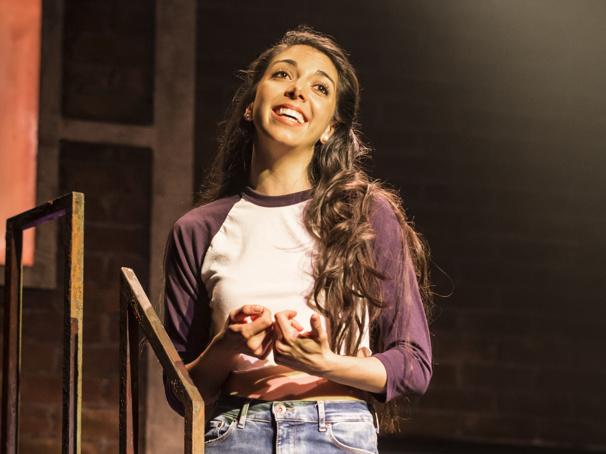 For Nina's hard working parents back in the barrio who made huge sacrifices to send her to a prestigious university, it is a huge blow to their aspirations for their daughter - and as the audience can see, to their own vicarious hopes of a better life through her
David Bedella who plays the role of Nina's father with just the right balance of fatherly concern mixed up with pride verging on pigheadedness, has worked with several different Ninas since the show opened. But with Garcia he shares a special bond - though neither of them were aware of it until they started rehearsing together when she joined the cast.
Indiana-born Bedella, who previously starred in Jerry Springer : The Opera, was amazed to find Garcia hails from the same part of Mexico that his parents left decades ago.
"On the first day she asked me where I was from and I said she probably wouldn't have heard of this place called Guanajuato and then she said "But that's where I'm from too!"
It is clear from talking to him however, that he doesn't just rate her because they are paisanos. "Working with Gabi feels like magic night after night. She's an actress who tries to live it every time," he says of his stage daughter.
London has been "fantastic" to Garcia who had an agent by the time she graduated - with an honours degree to boot - from Arts Ed. She didn't have to wait long for her first role either in the West End production of Ghost, the musical based on the film.
The story of how she got the part is a classic showbiz tale: "A friend told me she was going for an audition and so I went with her. And I got the job," she recalls, somewhat ruefully, "but luckily we are still very close"
After Ghost she had several roles before hearing about the London production of In The Heights, which she was familiar with, having seen the show on a previous visit to the US with her own father who runs a school back home in Mexico.
Penned by Quiara Alegria Hudes with music and lyrics by American musical theatre wunder Latino Lin Manuel Miranda, the lyricist and musician behind last year's Broadway smash hit, Hamilton, opens in London next year.
In The Heights, with its themes of love and loss, reinvention and redemption in a New York City Latino neighbourhood is invariably compared to West Side Story. But it is much more and the needle sharp rhyming couplets populating Miranda's hip hop style numbers often drive the audience to gasps of surprised laughter - even when the song is dealing with the pernicious effects of gentrification or crime.
But when she first tried out for the show Garcia's audition was a massive disappointment."I had been super nervous because this was a show I loved from the time I first saw it on Broadway - but I didn't do well - they didn't see me at my best . It was a disaster."
"My then agent made me go back to them and plead for another chance and it was much better the second time around." Ironically she thinks it was because she hadn't initially been seen as Latina enough. Shortly afterwards she joined the chorus at The Southwark Playhouse, understudying Nina. "And eventually I had the chance to go on."
Taking over the role has been "a dream come true," though she has plenty of other dreams - including playing Ofelia one day - and a new agent, former Eastenders actress Brooke Kinsella, to help her on her way.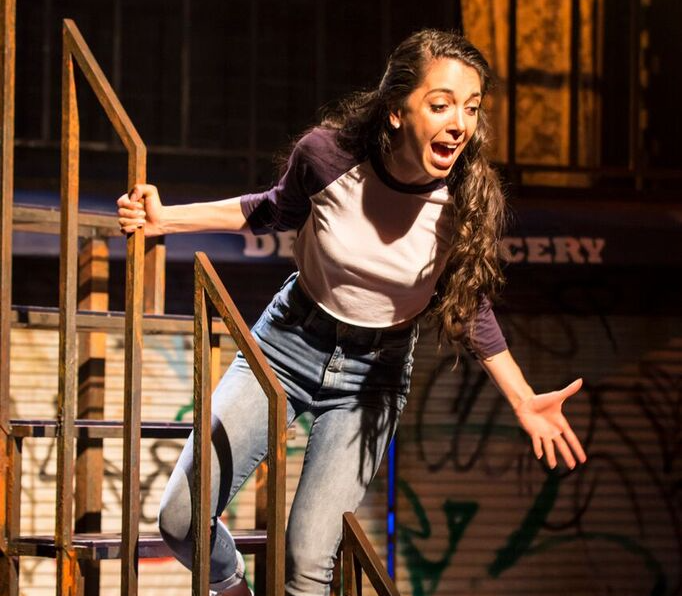 Fresh from a trip back home to Leon for her grandmother's birthday - Garcia and her British boyfriend travelled light, taking presents for her family but very little for themselves because their suitcases were filled with donated football kits and surfing gear "for an amazing charity that works with children in Tapachula, Chiapas called Mision Mexico" - she is raring to start the final month of the run which ends in early January.
After that "there are a million things I'd like to do" including see more of her sister who lives in the US "though what it will be like when Trump becomes President nobody knows," she says acknowledging that "everybody has the right to their own views but I don't know anyone here or in Mexico who thinks it is a good idea."
Her own brilliant idea is - one day - to produce a musical on the life of Mexican painter Frida Kahlo, wife of the muralist Diego Rivera who was born in Guanajuato. It would certainly be a story with plenty of drama; Rivera's eldest surviving daughter, who lived in London for many years until her death, never enjoyed a happy relationship with her famous stepmother whose self portraits hang today in collections all over the world.
Yet while Garcia has also ended up in London, she points out that she is yet to perform in Spanish so she'd be open to working in Mexico - or anywhere else Hispanohablante - too. And she's all too aware that Lin Manuel Miranda's show will opening in the capital - "of course I'd love to work with him" she says, eyes shining, as she heads off to prepare for the evening's show.
In The Heights runs at the Kings Cross Theatre until January 9th 2017.
To book tickets: www.intheheightslondon.com
To find out more about Mision Mexico: lovelifehope.com
An Ethnography of the Peace Community of San José de Apartadó,...
A night dancing to the songs of Saturday Night Fever, dubbed in...