Quinoa Porridge
So this recipe is a bowl of deliciousness, and again another "accidentally vegan" recipe hailing from Peru. Quinoa is full of protein and is the perfect start to the day…. unlike regular porridge which can be a bit stogy and has absolutely no protein value. You cook this like you would cook a risotto…. adding the milk bit by bit so its all comes together to create a delicious melt in the mouth quinoa porridge. The longer you cook it the better it tastes so I suggest a minimum half an hour. Despite the longer than usual cooking time it's very fuss free and easy to make, with great results. For true South-American authenticity top with some tangy passion fruit seeds and sweet pomegranate arils.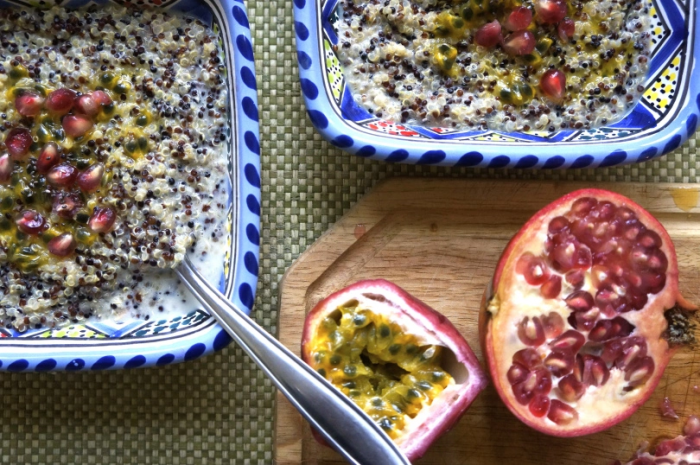 Ingredients:
1 Cup – Quinoa ( I used Waitrose 3 colour blend)
2 1/2 Cup Almond Milk (or regular milk)
1 Cup Water
3 tbs Maple syrup (or honey.)
1 tbs cinnamon
1 tsp vanilla extract
1 tsp chia seeds
1 passion fruit (seeds)
1 pomegranate (seeds)
Method:
1) Thoroughly rinse the quinoa under warm water using a fine mesh sieve (do this or it will taste bitter).
2) Mix the quinoa with 1 cup of almond milk in a pan and stir on a low heat, until the almond milk is nearly absorbed. Then add water, cinnamon, syrup, vanilla extract and chia seeds.
3) Keep adding the rest of the almond milk bit by bit (like you would cook a risotto) on a low heat for around 25 minutes until the quinoa is translucent and starts to resemble porridge in consistency.
4) NOTE: If you feel like you need a bit more almond milk or water because you like a milkier porridge then do add more.
Time – 30mins. Serves 4.
For more receipes visit www.thelatinacook.com
Instagram: @thelatinacook
Twitter: @thelatinacook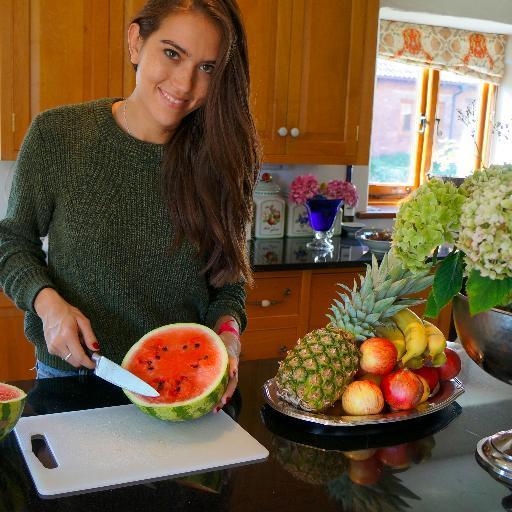 In his film X500 (2016) Colombian-Canadian director Juan Andrés...