Reinas, Princesas and First Ladies: Salsa's Women
Salsa music may be known as a tool to seduce women, but the flow swings the other way too. Here are some of Salsa's greatest soneras who bewitched audiences and proved their talent in a world dominated by male leads.
La Lupe
The 'Queen of Latin Soul' was born in 1939 in Santiago, Cuba. Daughter of a Bacardi distillery worker, La Lupe shot to national fame in 1954 after winning a competition on national radio. It was whilst singing at Havana's famed 'La Red' nightclub that this amazon with an incredible voice and empassioned onstage antics caught the attention of famous foreigners including Ernest Heminway, Marlon Brando and Jean-Paul Sartre. Her first álbum 'Con el Diablo en el cuerpo' was released in 1960.
After a move to the US in 1962, and partnering with the acclaimed Tito Puente, her career took off with albums Tú y yo and The King swings, the incredible Lupe sings in 1965. Lupe was the first Latin Singer to have a sell-out performance at New York's Madison Square Garden.
Famed for her boleros, boogaloos and son montunos, the singer dedicated her last few years to her devout following of the santería religion. She died of a heart attack in 1992. Lupe's fiesty, energetic performances and partnership with Tito make her a female Salsa legend.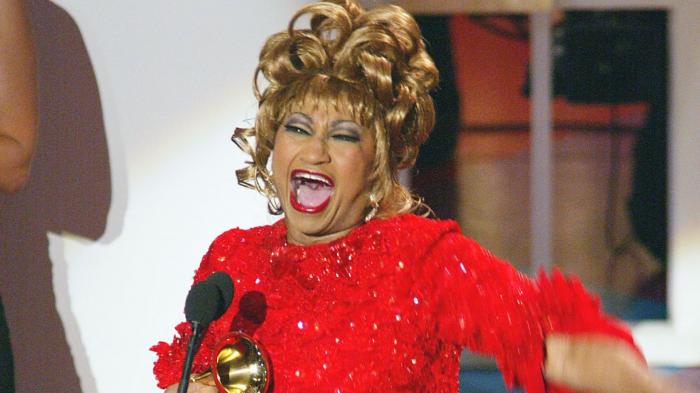 Celia Cruz
The 'Reina de la Salsa' was born in 1920's Havana. An avid performer of santería and traditional yoruba songs, the singer spent her youth winning various musical competitions and was already lead singer for La Sonora Matancera, Cuba's most popular band ever, when Fidel Castro assumed power in 1959. In the early 60s, the whole band left to tour in Mexico and never returned.
From thereCelia arrrived in the US, but it wasn't until 1973 when Fania records, already the power house of Latin music industry, got her to sing in the Latin Opera "Hommy," that her career took off. From then on Celia was the indisputed "Queen of Salsa" until her death in 2003.
La India
Linda Viera Caballero, aka 'La princesa de la Salsa', was born in 1985 in Puerto Rico, but moved to the Bronx soon after her birth. Her grandmother named her India because of her long dark hair and indigenous features.
In the mid-nineties La India exploded onto the Salsa scene via an album with Eddie Palmieri and also the reléase of songs produced by then husband Litle Louie Vega. She went on to have a huge hit with Marc Anthony Vivir lo Nuestro which proved her to be the salsa powerhouse that JLo could only drwm of. that onNot your traditional Salsa singer, she is also well-known on the House scene, for her powerful vocals, and has thus managed to stay relevant throughout the decades.
Yolanda Rivera
The lead singer on some of the greatest hits of La Sonora Ponceña (Puerto Rico's finest Salsa band), Yolanda is one of the most recognizable voices in Salsa. Born in Puerto Rico, she fell in love with Cuban music at an early age.
After stints with some of NY finests bands , it was with "La Terrífica" orchestra that Yolanda came to her own. It was after this that she returned to Puerto rico and joined La Poncena, one of Salsa most emblematic bands. She is still active today.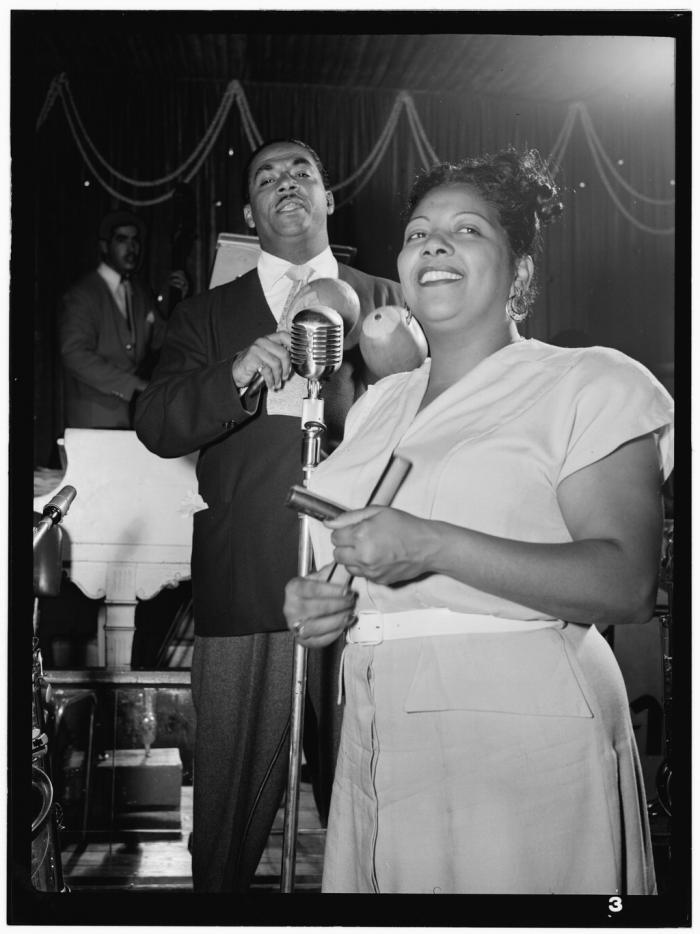 Graciela
During the first wave of latin music in the USA, what was called the Mambo Kings era, Graciela was the most prominent female artist of the time. Sister of mambo legend Frank "Machito" Grillo (one of the Mambo Kings) and married to Mario Bauza, one of the most influential Cuban musicians ever to live, she was one of the lead singers in Machito and his Afrocubans, the band that popularized mambo and pioneered latin jazz .
Born in Havana, Cuba, in 1915, Graciela the very first black latina to gain fame in the US. Her ability to perform both romance-filled boleros or upbeat guarachas saw her move to New York in 1943, following Machito's military inscription, where she became known The First lady of Latin Jazz.
After the war, the trio became headline act at the Palladium Ballroom and on the New York social scene. Her best known songs; 'Esta es Graciela', 'Íntimo y Sentimental' and 'Esa Soy Yo, Yo Soy Así' are timeless Salsa classics and still retain their magic to this day.
An Ethnography of the Peace Community of San José de Apartadó,...