Seeing Latin America
Passionate about promoting Latin American Art, independent art advisor and curator Sandra Higgins opened her own gallery to do it. Latinolife went to talk to a woman on a mission.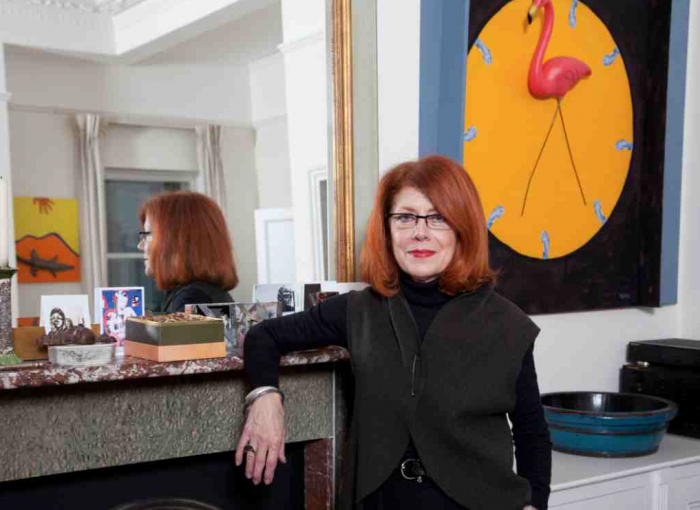 Some people, often women, seem to work as if there were 48 hours to the day. Sandra Higgins is one of them. On top of being Tate Gallery tour guide, member (former Vice-chairman of the Chelsea Arts Club) and founding member of the Association of Women Art Dealers in London, she opened her gallery Sandra Higgins Fine Art in Chelsea and started Discover Art Now, her blog which serves as a platform, with a view to promoting world, and specifically Latin American, Art.
"What I'd like to do is change the public's attitudes towards Latin American art and help them to understand the meaning of art when it doesn't necessarily fit the parameters of the traditional. I'm constantly trying to get support from the media to feature my artists so more people can enjoy them "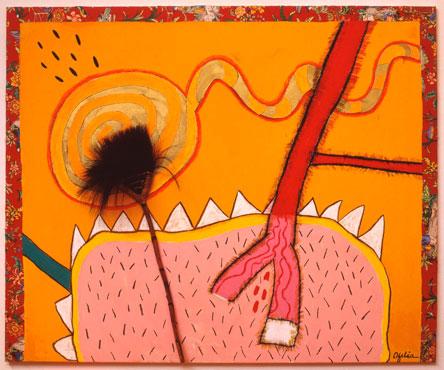 When did you decide it was important for you and the people of London to have a place in which you could showcase Latin American artists?
"My interest in Latin American art has always been part of my personality I think. I studied Spanish and Spanish culture in the US in secondary school and university. There was a strong Mexican neighbourhood in Chicago, my home town, as well as a Museum of Mexican Art. But my real interest has developed over the past five years after visiting Colombia and the home of Ofelia Rodriguez in Cartagena and I literally fell in love with the country, the people and the art. I have travelled to many of most important art centres and Museums in Santa Marta, Barranquilla, Medellin, Cali, Bogota and this past summer to Santiago Putumayo near the Amazon with the artist Carlos Jacanamijoy whose work I am currently exhibiting in a gallery space in my home in Chelsea.
Amongst many artists she has exhibited in London are Ofelia Rodriguez, Carlos Jacanamijoy and the controversial Maripaz Jaramillo.
"Maripaz's work particularly stood out to me because of its honesty and the aura of pride it projected. It celebrates womanhood and all aspects of it. " Says Sandra, who is determined to get the general public to engage with the artists and their work. "these are artists who deserve to be 'discovered' by the general population and the art world because they are the kind of artists who can change the minds and perceptions. And those are the kinds of artists we need."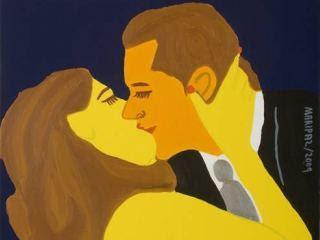 Have you noticed any difference so far in the reception of Latin American artists in London?
Latin American art is being recognised as never before in London. It is being acknowledged in many exhibitions such as Saatchi Pangaea I and II currently on view, Radical Geometry at the RA a few months ago and commercial galleries such as the Copperfield Gallery now showing Oscar Santillan, Santiago Montoya at the Halcyon gallery a few months ago and many others. . There is a committee at the Tate for the acquisition of Latin American Art and a Curator, Jose Roca, who divides his time between Bogota and London, and several Latin American advisors/curators
How much do you believe you have contributed to this and what are the next steps you think are needed for your gallery and the general London arts scene in terms of South and Central America?
"I can only hope that I have contributed in some measure to promoting Latin American art in London, but also promoting Latin America in general. My next show is actually by a Britiah artist Jeanne Masoero, but is about Mexico, it is called 'Invisible Cities: A Mayan Journey' and relates to the ruins in the Yucatan, Guatemala, Belize and Mexico. It opens on the 18th of June. I am also advising artists on applying for residencies in London, creating site specific projects and creating pop-up shows to draw attention to their work on a scale I cannot accommodate in my home. This all requires sponsorship as I am not able to fund all of these ideas myself. We need to establish a good base of knowledgeable collectors and patrons. It's a lot of work but we are getting there."
Find out more about Sandra, her artists, past and future exhibitions:
http://www.discoverartnow.co.uk/
https://www.facebook.com/pages/Sandra-Higgins-Independent-Art-Advisor-and-Curator/102179136502839?fref=ts
https://twitter.com/DiscoverArtNow
Cuba's natural setting, with its own historical and cultural...