Shaped in Mexico, Found in London
Both originally from Monterrey, Mexico, Daniela Fernandez founder of Distrito 14 a multi-diciplinery gallery in Monterrey, and Silvia Palacios, founder of their London sister gallery, Platform C, joined forces to take over the South Bank with a free immersive cultural experience Shaped In Mexico. We interviewed the dynamic Mexican duo about their ambitions to show Londoners a Mexico its never seen before.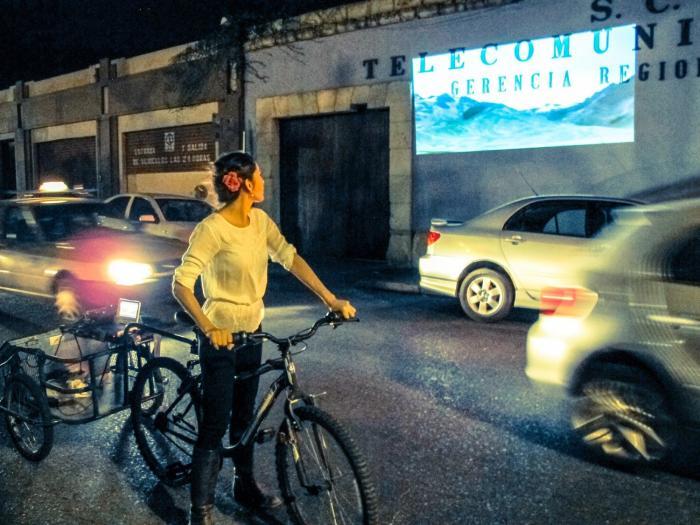 Over a long weekend, at The South Bank's OXO Tower, Shaped In Mexico will feature over 20 talented and award winning artists, fashion designers and musicians, all living in or inspired by Mexico.
Mexico's most exciting contemporary artists will display their work, while catwalk shows boast Mexican inspired fashion, all to thesoundtrack of Mexican electronica courtesy of Leo Leal and Ezekiel, Mexican godfather of bass music. 'MexKids & Parents' is designed to incite and expand the imagination of kids and parents alike, whilst authentic Mexican food will.
Latinolife: How did the project come about and and why did you decide on London?
Daniela: Well, I've been living in London for a long time and Sylvia and I have known each other since we were little. Sylvia has a great gallery in Monterrey called Distrito 14, which is very flexible and free and interactive, not like a traditional gallery, and we dreamed of opening a sister one here, with the idea of it being a new cultural hub for what we call Trans-Latin American arts. By this we mean the new wave of artists who love what Latin America has to offer and the term is very important to us when it comes to sharing what we are showing to the public.
By opening 'Platform-C' in a city that is so multicultural and has everything happening in it, it felt the right place to start up. We definitely are hoping to take the event to other cities in Europe, so for example we might take it to Germany, France etc and that's definitely part of our long-term strategy. From the start we've always aimed to open a new channel for Translatinamerican artists.
Latinolife: There is such a wide coverage, from music to gastronomy, what would you say was the main aim of creating Shaped In Mexico
Silvia: 'Distrito 14' never believed in the strict format of a gallery because we are all so enthusiastic about the vast amount of talent across so many platforms in music, fashion, design and art that there are very few art galleries in Mexico in which artists can showcase their work and get it out to the public. Shaped In Mexico came about just through our enthusiasm to get all this talent out, not just in art but also what's happening in fashion and music as well as food; it's all about experiencing them all in a richer way by mixing all of them into one event creating a complete experience.
Latinolife: Some of exhibitions deal with quite substantial topics like violence against women and the distorting power of media. Was this a deliberate thing?
Daniela: Yes, we wanted to cover the range of inspirations and issues for emerging 'Trans-Latin American' artists (as we call them), so it's kind of a new way to make people aware of what's happening, be it fighting stereotypes Alejandra Alarcon's women empowered pieces or looking at media as Raul does in his art or looking at violence as Maria Vogel – the fashion designer – does. I think for us it is important to show the inspiration of not only Mexican artists but artists who are also inspired by Mexico who are Latin American, like Maria, Alejandra and a couple of others who are of different nationalities.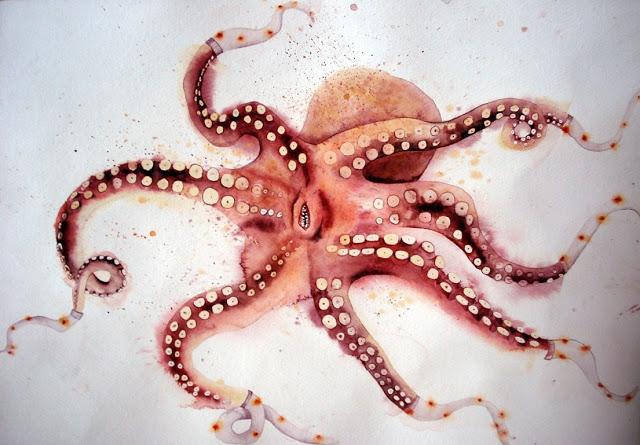 LL: It seems that your are introducing artists that would not be know to many here. How important is it for you for people, also children who are welcomes, to see different face of Mexican arts an culture ?
Daniela: We're trying to show a range of art and artists, not just the perfect type of painting or the perfect type of media; for example Omar Arcega's work is done through collage, he has used hundreds of books to develop all of his pieces. Pablo Cotama as well and he's becoming quite famous because he's developing his own type of materials to work with by mixing plastic and paints on his pieces and doing crazy things with them.
The fact that there are different mediums that children can learn about and should be taught about is what I think is really interesting because mostly what you learn at school at first is the classics and maybe a little about modern and contemporary art, so I think it is important for kids to see different mediums, different things and that's why we want to share this experience with kids and parents and so they can experience it all at once as well as enjoying the music being played during the exhibition.
LL: Having a career in art is considered risky. How important do you think it is to show "unconventional" methods of producing art?
Daniela: For us it's really important to support and promote the artists that are involved in the show for example Sylvia and the gallery in Mexico 'Distrito 14' and Lorena Junco from the Margain-Junco Collection which is the main sponsor around this event, have been working with some of these artists for a long time and have been supporting them along their careers. Shipping their works over here means we can open new channels of communication and give artists the opportunity to have their work showcased around the world.
Silvia: Mexico is a very culture-rich country and that's why many artists from there struggle because there are too few channels in which they can showcase their work. There is so much talent that never gets out to the general public because of that. What we are most happy about is the connection we are providing between the artists and the interaction between communities [from where they're from and where their work is being showcased]; we aren't interested in the market or in selling art, we are interested in doing everything possible to give the people in London the opportunity to experience and also discuss the work with the artists through the Q and As, so they can get their story first hand and see what's behind all the effort, work and inspiration their pieces; they all hold a strong social responsibility and they're all very serious about giving back to their community.
LL: If you ask passers-by, most of them won't know of any Mexican designers. Was the timing of the fashion and jewellery show being put on by Maria Vogel and Mani Maalai coincidental or purposefully done so close to London's Fashion Week hype?
Daniela: When we started planning this event we wanted to time it exactly between London's Fashion Week and Frieze Art Fair so that we could hang on to both sides of the equation, if that makes sense. So yes, it was on purpose because we are hoping to catch the hype of both events.
'Shaped In Mexico' opens on Thursday 9th October from 10am (free entrance) until Sunday 12thOctober. For the full programme visit. www.shapedinmexico.com.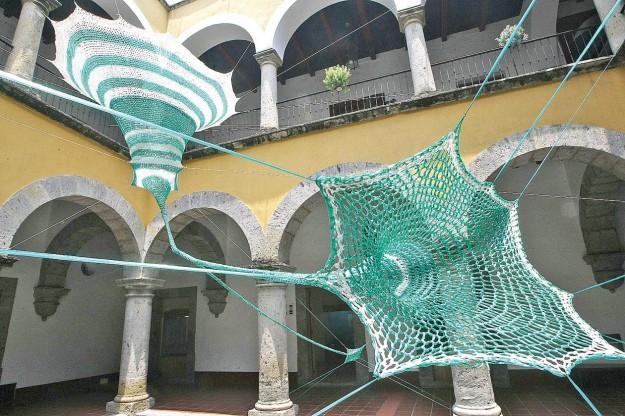 Hazel Marsh celebrates the community that is conspicuously ignored by...