TEN YEARS A GRAVE
More than a decade after the Pasta de Conchos mining disaster killed 65 miners in Mexico, families are asking the UK to help with their struggle for justice, reports Elizabeth Mistry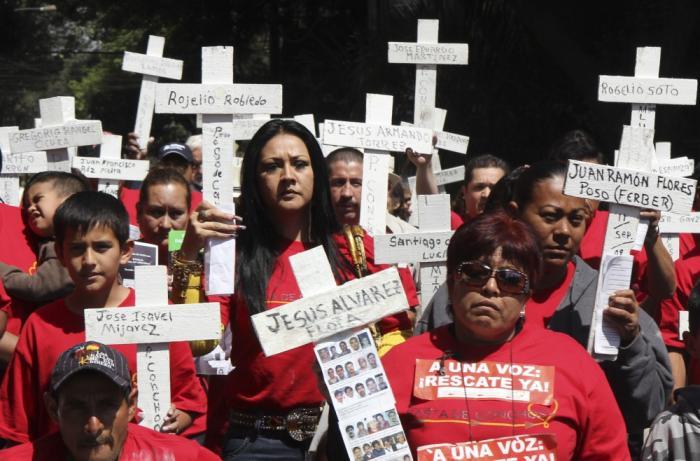 When Cristina Auerbach left her home in Mexico City to begin a new life in the mining town of Cloete, she thought moving to live full time where she was working with bereaved families might make her life a little easier.
Auerbach, a human rights defender and social justice advocate works with women and other family members who lost their menfolk in one of modern Mexico's worst mining disasters of recent times - the explosion known as Pasta de Conchos, after the area in the northern Mexican state of Coahuila which produces almost all the country's coal.
February 19th, 2006 dawned as usual for the 65 men who were killed that day, it is thought by an explosion caused by a persistent gas leak which has been causing concern among the workers for some time previously.
Even though workers had previously expressed fears about the possibility of a leak of potentially dangerous methane gas underground, the mine and the local union - which only represented a few of those killed that day - had apparently signed an agreement to continue removing coal.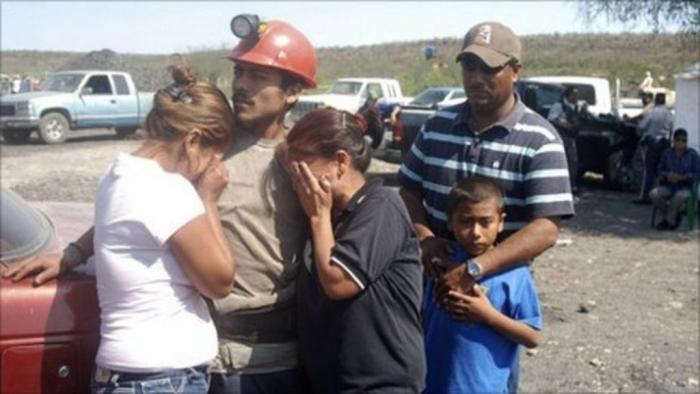 Ten years on, all bar two of the bodies of those who died that day remain in the mine which, says Auerbach, the operator, Grupo Mexico, claims is too costly and tricky to retrieve the bodies from.
Auerbach told Latinolife that authorities only recovered two bodies and that because the company did not push for a full repatriation, it has not properly recognised its moral duty to bring back the other bodies or adequately assist the bereaved families, almost all of whom are struggling emotionally and financially.
"There has never been a court case and no one has ever said sorry for what happened. There has still not been an official investigation into what happened," says Auerbach who was in the UK with colleagues this week to meet British parliamentarians including Shadow Foreign Minister Catherine West whose brief covers Mexico.
So many people in Coahuila - including those close to the then state government - have an interest in the coal industry, says Auerbach, who estimates the mining corporations made millions of dollars "by the miners who weren't even paid properly" .
"They risked their lives every day, but no one has invested time or money or used technology to retrieve the majority of the bodies and give them back to their families."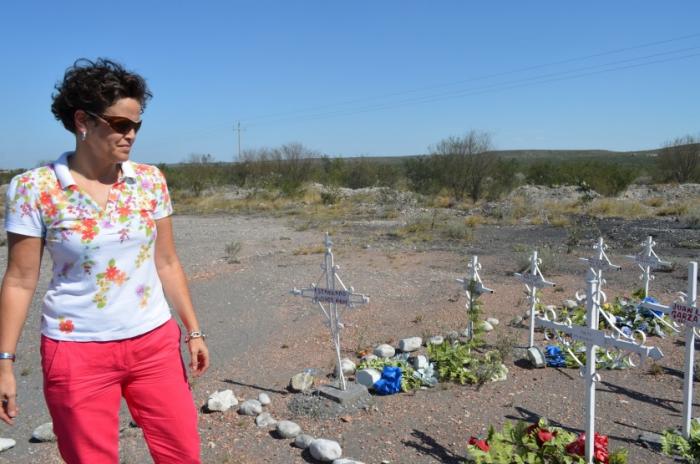 Cristina Auerbach at victims graves
Her work with a local campaign group, Familia Pasta de Conchos, has won her the admiration of many of the women who are left to bring up several children on a monthly payout of around Mx 3,000 (£120.00).
But the mining and corporations and commodity producers - as well as the local coal mafia, have sought to disparage her with a sustained campaign of abuse and attacks - such that for some time now she and her fellow activists have worked alongside Peace Brigades International - a charity which provides observers who accompany human rights defenders at risk in several different countries.
As Auerbach and her colleague, prepare to return home after a whirlwind tour of Europe - where audiences in the Netherlands, Norway, Spain and Switzerland have been in no doubt that powerful interests in Mexico clearly wish Auerbach too, was buried somewhere where she and her colleagues and supporters including Mexican Bishop Raul Vera would not be able to hold them to account - they are hopeful that international outrage will shame Grupo Mexico into making a meaningful attempt to recover the bodies and reach a settlement with all the families.
Some, it appears may have received payments - from whom it is not clear - and been encouraged to denounce Auerbach as an outsider who has come to enrich herself. The threats and intimidation Cristina has received have often made her fear for her life.
"The campaign against me has been horrendous, I have been libelled and followed and threatened, " she says. "That is why the work of PBI has been so crucial. We really value it"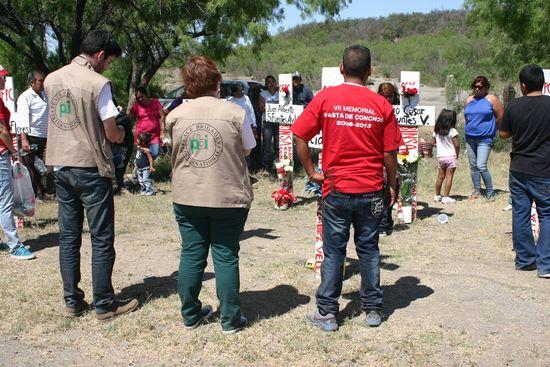 PBI Volunteers visit the coal mining zone regularly and convey international concern over the security of campaigners
As the eleventh anniversary of the tragedy approaches, the campaigners, who have also seen their tiny office broken into on several occasions, are turning their minds once again to how they will mark another year.
"We don't call it an anniversary," says Auerbach. "We call it a memorial, although we have no bodies to mourn. All we have is a community that is waiting. Waiting for answers, for a sign of hope and for the chance to bury the dead in the way they would have chosen."
For more information on the work of PBI see http://www.peacebrigades.org.uk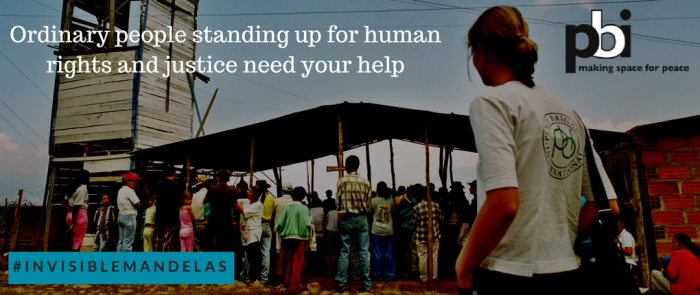 A book which tells the story of the Amazon and its ports-towns near...