Top 10 "Must-Dos" in Nicaragua
Charming colonial cities with cobblestone streets, Pacific breakers producing perfect surf year-round, tiny Caribbean islands you can make your own for a day, and the smoothest rum that ever came out of an oak barrel. Nicaragua is hot at the moment as more and more travellers discover the delights of the land of lakes and volcanoes and more areas. Costa Rica is cool, and Guatemala is great, but Nicaragua is currently the most exciting travel destination in Central America. Travel author Russell Maddicks lists 10 Nicaraguan Must Do's: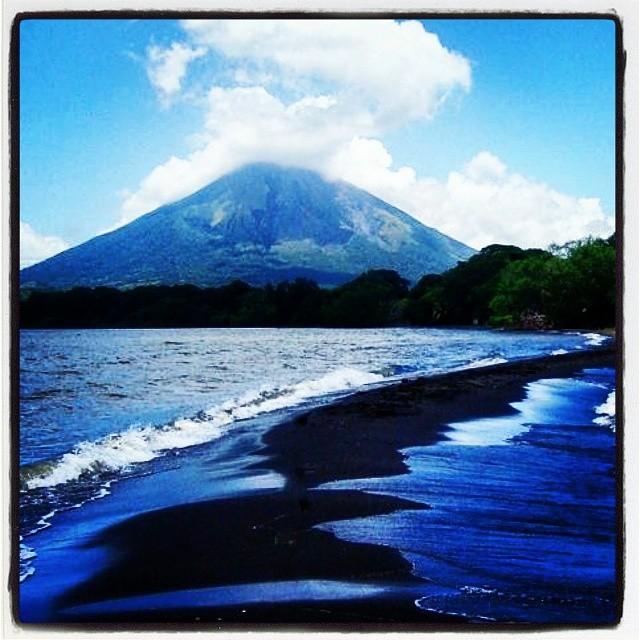 Following the Sandinista uprising that toppled the dictator Anastasio Somoza in 1979 and the ensuing Contra War sponsored by Washington, the image has persisted of a country wracked by conflict. The reality awaiting travellers couldn't be more different. Nicaragua is actually the safest country in the Americas after Uruguay, your budget will stretch further here than in other Latin American destinations, and there's a real Wow! factor around every corner.
1. Go Colonial in Granada
Founded in 1524 by the Spanish Conquistador Francisco Hernández de Córdoba, the charming cobblestoned city of Granada can lay claim to being the oldest European city in the Americas. Successively sacked by British and Dutch pirates and reduced to ashes by the US filibuster William Walker, it hasn't lost its colonial grandeur, and there is many a surprise to discover behind the facades of its brightly-painted mansions. From the mustard-yellow cathedral on the main plaza take a horse and carriage to visit the chocolate museum, seek out some of the finest cigars outside of Cuba, or delve into Nicaragua's archaeological past at the Convento de San Francisco. At night the action moves to La Calzada, a leafy street of bars and restaurants animated by serenading guitar groups, and the swirling figure of La Gigantona, a papier mache giant who dances to drums with her tiny sidekick Pepe, El Enano Cabezón (the Big-Headed Dwarf).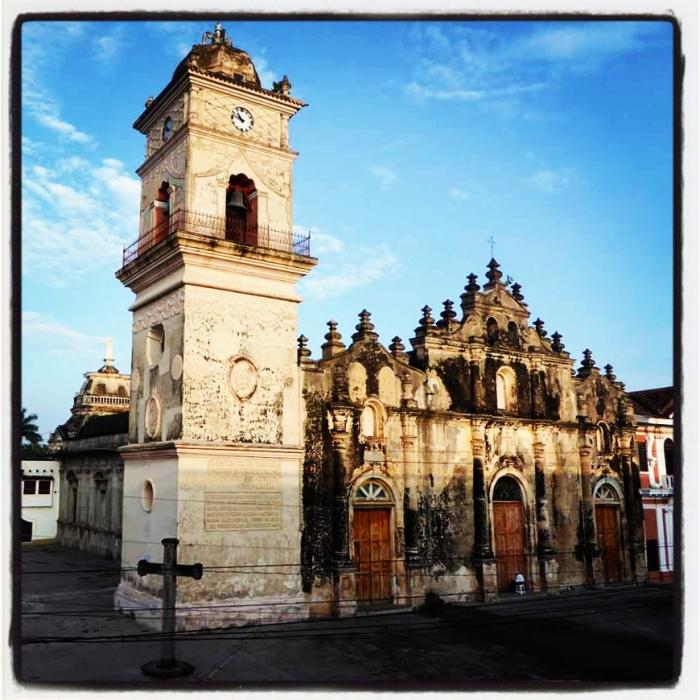 2. Nosh on a Nacatamal
Locals joke that the country runs on gallo pinto (fried rice and beans) as Nicaraguans will happily eat it for breakfast, lunch and dinner. A "full Nica" is a filling plate of gallo pinto, scrambled eggs, fried cheese, and fried plantains. In Granada the signature dish is a bed of creamy boiled yuca and chicharrón (pork scratchings) topped with a vinegary salad of chopped cabbage and carrot that is served on a banana leaf and eaten with a dash of home-made chili sauce. It's called vigorón because it makes you strong, and the best place to eat it is in Granada market. Don't leave Nicaragua without trying a nacatamal, a corn-dough pocket stuffed with vegetables, rice and either pork, beef or chicken, which is wrapped in a banana leaf and steamed or boiled. Nicaraguans insist on eating them on Saturday or Sunday mornings accompanied with a coffee, preferably with a hammock for a post-nacatamal siesta.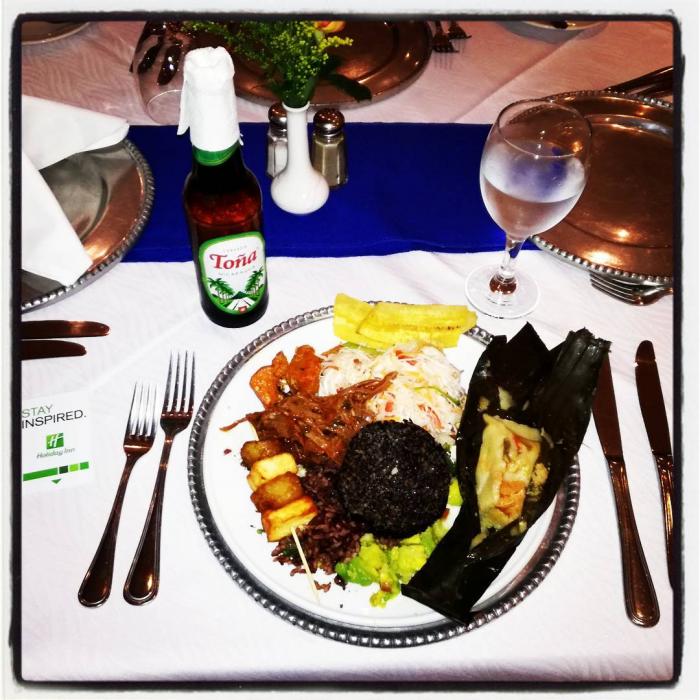 3. Relive the Revolución in Leon
With a Sandinista government in place, and a statue to national hero Augusto César Sandino in every village square, the Sandinista Revolution is still a palpable part of daily life for Nicaraguans. In the university city of León most people come to see the cathedral, which is the largest in Central America and houses the tomb of Nicaragua's most illustrious son, the modernist poet Rubén Darío. Take time to cross the plaza to the Museo de la Revolución where you can hear first-hand accounts of the street fighting that took place here in the late 70s from men who can point out their younger selves (and the comrades they lost) in the yellowing newspaper clippings adorning the walls.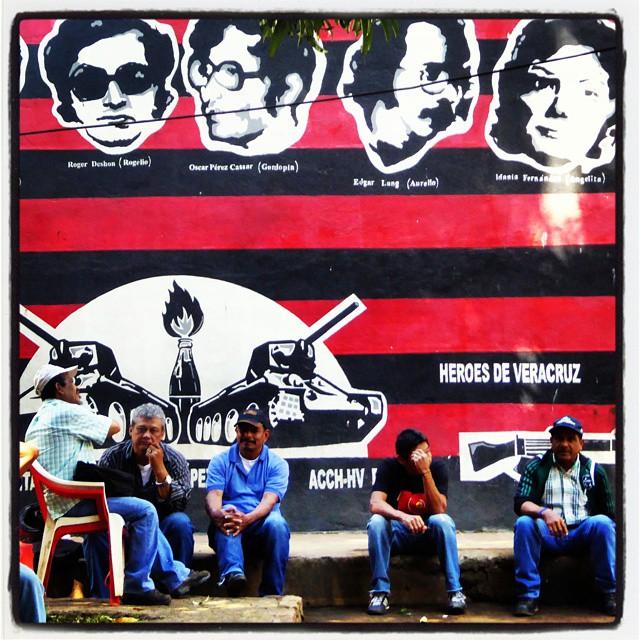 4. Ashboard down a Volcano
There's only one place in the world where you can slog to the top of an active volcano, don a boiler suit, and sled down a steep slope of black, gritty ash on a rudimentary wooden toboggan and that's Cerro Negro, one of the youngest volcanoes in the Americas. A 30-minute drive from the city of León, the 2,300-foot volcano is worth visiting just for the views from the top, which can be reached in an hour, but it's the volcano boarding that has earned Cerro Negro a reputation as a bucket-list fix for adrenaline junkies. Think snowboarding, but sitting down, using your shoes for brakes while you hurtle down a slope of unforgiving black gravel at speeds of up to 60 km an hour. The experience is pit-of-the-stomach exhilarating, bum-numbing, and over too soon.
If you want a less energetic experience, take a tour of Masaya Volcano, between the capital Managua and Granada, where cars can park by the rim of the massive crater and visitors are treated to a whiff of sulphur and impressive views of the lava lake bubbling below.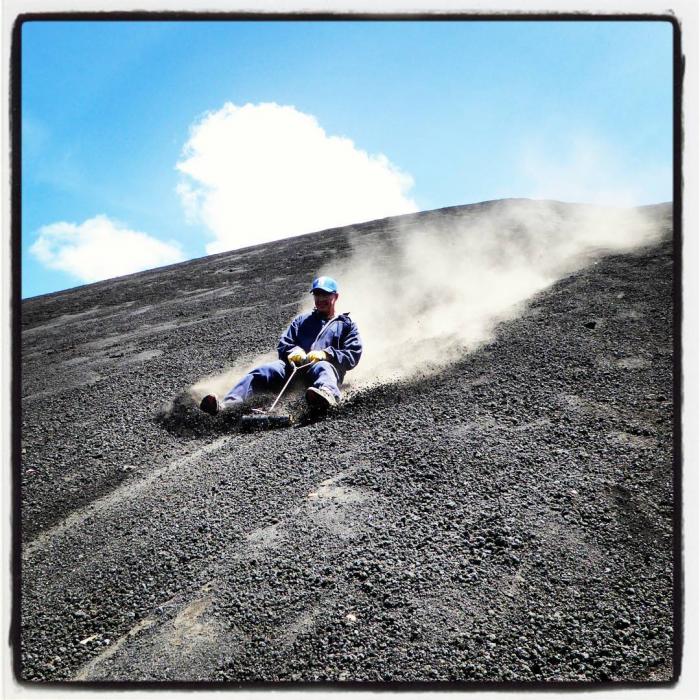 5. Learn to Surf in San Juan del Sur
If you prefer a softer landing when you surf, head to San Juan del Sur, a former fishing village that has boomed into Nicaragua's number-one party town on the Pacific without completely losing its charm. Surf schools here take advantage of the year-round waves at nearby beaches like Maderas that cater for all levels. One US surfer, Ashley Blaylock, liked it so much she set up Chica Brava, a surf school that caters exclusively for women. Intermediate surfers should head north to Popoyo and pros should continue on to the point at El Astillero. For an upmarket surfing experience, follow the Hollywood A-listers south to Nicaragua's newest and most luxurious resort, Mukul, which is owned by the Flor de Caña rum-magnate Don Carlos Pellas. If the waves get mushy you can play a round of golf instead.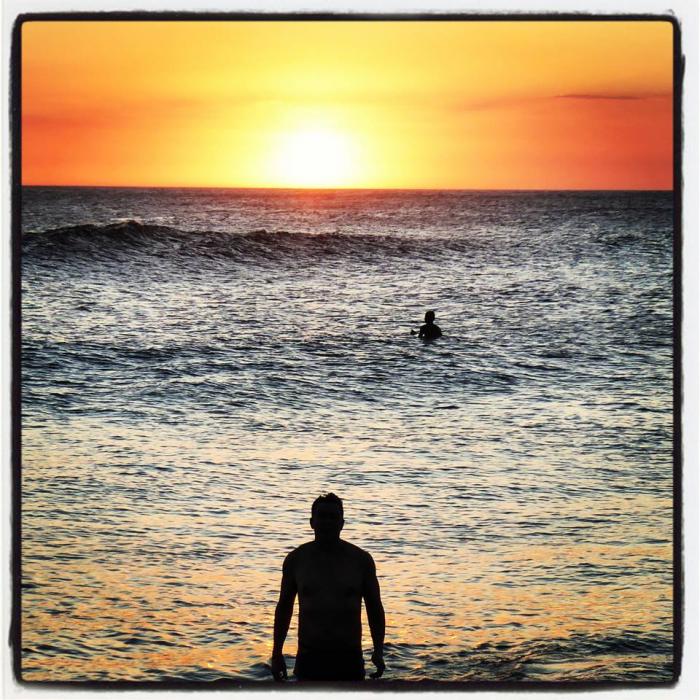 6. Break the Ice with Some Nica Speak
There's no better way to break the ice in Nicaragua than to master some Nica-speak, or Nicañol. Diacachimba means cool, awesome, and is popular among surfers. Tuani also means cool as does Salvaje (savage). Forget Gringo as a way to describe anybody vaguely blonde, blue-eyed, pasty-skinned, or just foreign, in Nicaragua you're more likely to be called a chele, an anagram of leche (milk). If you find speaking in Spanish difficult get an ice-breaker T-shirt like "Dale pues, Chele!" (Go for it, white boy!) from local designers Jincho.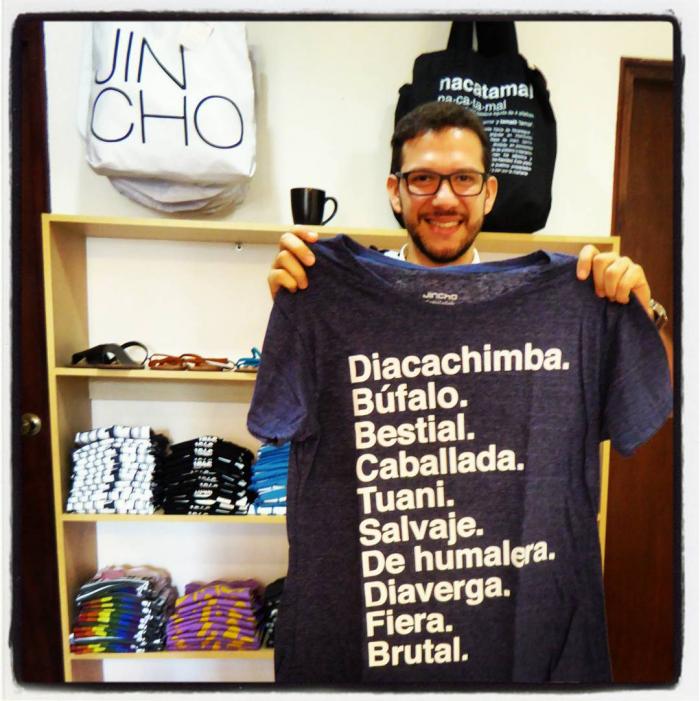 7. Drink a Coco Loco in the Corn Islands
Nicaragua's wild Caribbean coast is finally opening up to tourism as transport links improve and word spreads. If time is short fly to Big Corn Island, a laid-back, tropical gem that you can cycle around in an hour, stopping to snorkel at beaches where the only development is the odd wooden shack selling cold beer, spicy patties, or if you're lucky lobster. The language here is Creole, a legacy of British influence in the 1800s, which makes interaction easier for non-Spanish speakers. Scuba diving with local outfit Dos Tiburones is world class, and best concluded with a Coco Loco rum cocktail and a hearty Run Down, a seafood, plantain and cassava stew that is guaranteed to stick to your ribs. The car-free paradise of Little Corn Island, where you can kick off your shoes for the duration of your stay, is just 40 minutes away by panga (fishing boat) and should definitely be factored in to your plans.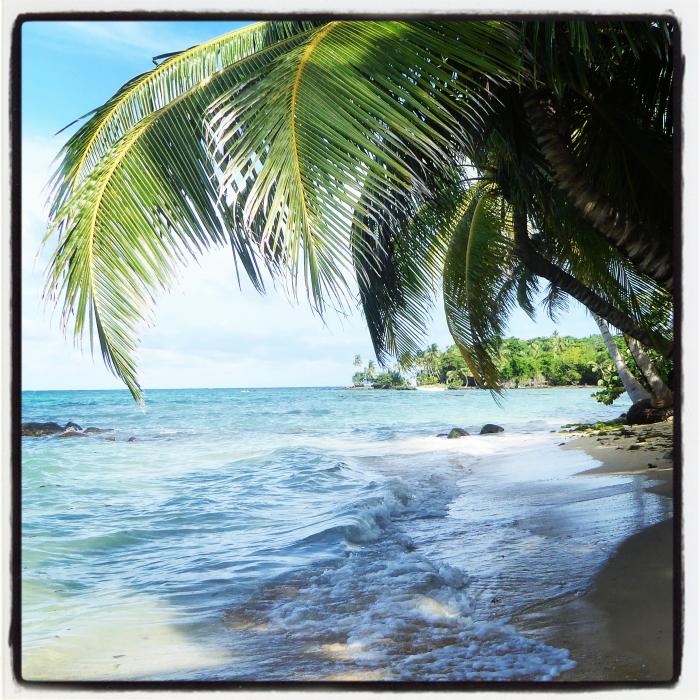 8. Visit the Cliff Carver of Tisey
Alberto Gutiérrez Jirón, 76, is a hermit who has been carving figures into the cliffs of his family's coffee farm in the Tisey Natural Reserve for over 30 years, creating an open-air gallery of sculpted figures that range from snakes, jaguars and elephants to biblical characters and scenes from Nicaragua's history. Every morning he spends three hours carving the exposed rocks that look out across the valley towards the city of Estelí, famous for its revolutionary murals and cigar factories. The inspiration for this Herculean task came to Don Alberto when he was nine years old in a 3-hour dream that he says was so vivid it was like watching a movie in the cinema. British expat Jane Boyd, who runs Treehuggers Tours in Estelí, combines day trips to visit Don Alberto in Tisey with a dip in the Estanzuela waterfall.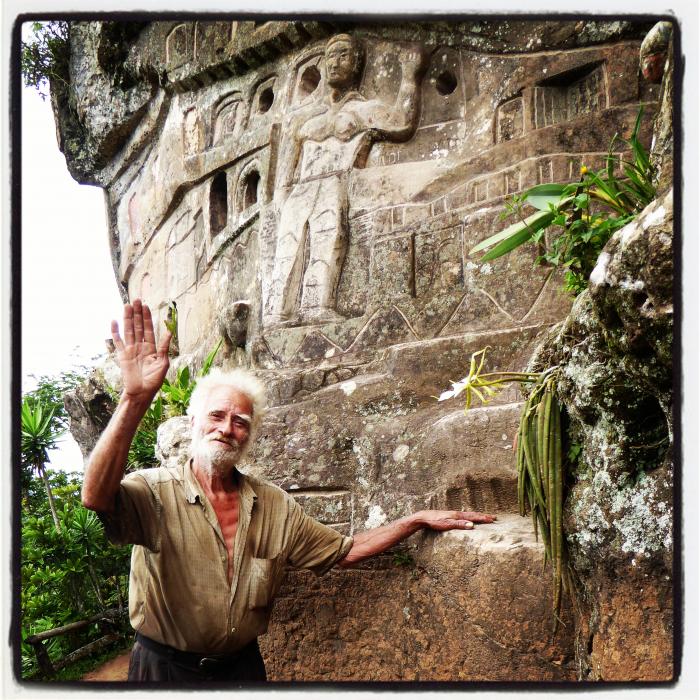 9. Explore the Magical Island of Ometepe
Rising out of Lake Nicaragua like something Gerry Anderson might have designed for Thunderbirds, the twin-volcano island of Ometepe is a rural haven that is still unspoilt by tourism despite its growing popularity. Dotted with stones covered in pre-Columbian petroglyphs it feels magical and stuck in time. Lake Nicaragua is the largest freshwater body in Central America so there's no salty tang when you dive into the waves at Santo Domingo beach and wild horses will often come down to drink the water and play in the surf. Don't swim out too far. Local fishermen tell tales of the days they would catch bull sharks in these waters, although overfishing has reduced their numbers. If you're fit it takes a full day to trek to the summit of Concepción volcano (1,610 metres) or Maderas (1,394 metres). Alternatively, head for Ojo de Agua, a swimming hole fed by spring water. Howler monkeys and capuchins are found in abundance.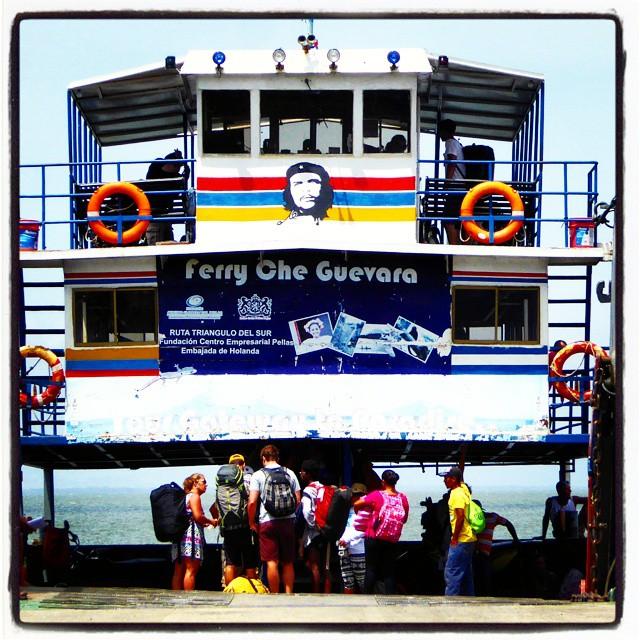 10. Volunteer Your Time
Things may be improving in Nicaragua but it's still the second poorest country in the Western Hemisphere after Haiti. If you want to get involved and give something back contact the Nicaragua Solidarity Campaign in London, which works with 13 twin-town groups, schools and social organizations in the UK that support a wide variety of cultural, educational and environmental projects in cities and towns across Nicaragua.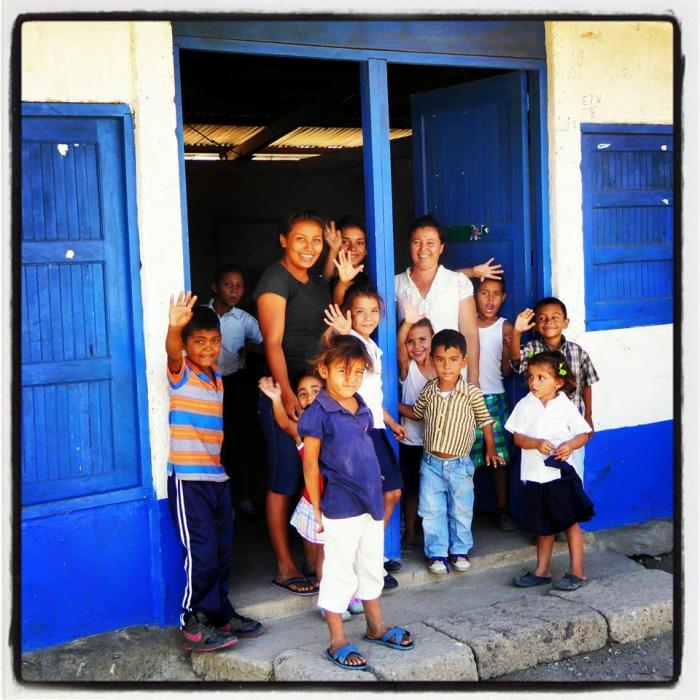 Russell Maddicks is the author of Culture Smart! Guides to Ecuador, Cuba, Venezuela and Mexico and is currently writing and researching a guide to Nicaragua. Follow him on Twitter and Instagram @LatAmTravelist.
Cuba's natural setting, with its own historical and cultural...
From garage parties in Panamå to the awards ceremonies of Miami, how...