TOP TEN Bachata Artists
With its hypnotic beat and heart-renching melodies, this Dominican music began to take the world by storm when Urban Latin took over Latin nightclubs and romantics were left wanting. But Bachata has a long history; from rural Santo Domingo to the streets of Harlem, it was associated with dodgy venues and prostitutes, and over looked down on by the music industry for years. Now it is dominating the global charts, wrestling Salsa as the number one Latin dance music across the world and spawning a whole bunch of sub-genres; modern, traditional, Urban. As life-long Bachata fans, long before it was popular, Latinolife brings you its top 10 Bachata acts. Enjoy!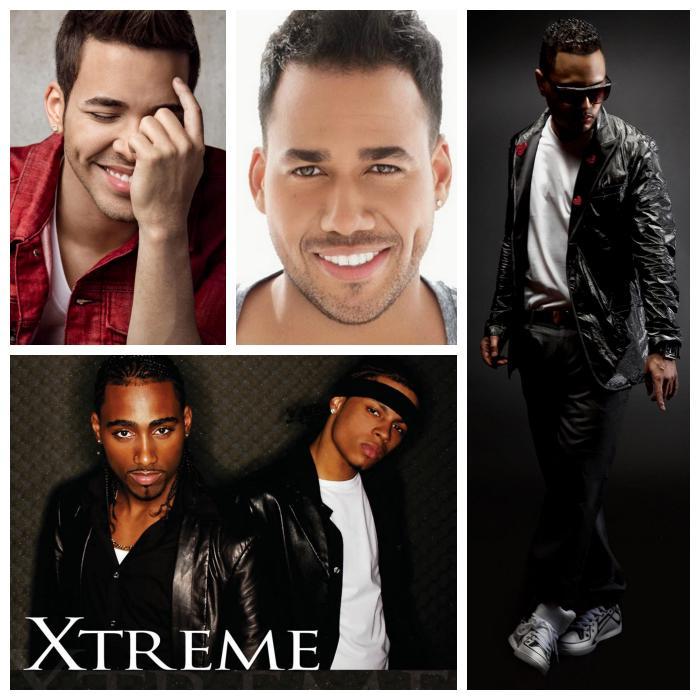 1. Romeo Santos
The undisputed king of commercial Bachata, Bronx-born Anthony 'Romeo' Santos, of Dominican origin, was the engine of Aventura, the best-selling Bachata act to date. After topping global charts with hits such as Obsesión and Un Beso, his solo career shows no sign of slowing down. With a string of collaborations including Drake, Usher and Marc Anthony, Romeo Santos has become one of the US' biggest pop artists.
2. Prince Royce
Another young contender, Royce's Bachata version of Sam Cooke's 1950s R&B classic 'Stand by Me' earned him a ton of mainstream non-Latino followers and made him one of the new faces of Latin music. Arguably the second most important Bachata singer, Royce is destined to become a global star in years to come.
3. Monchy & Alexandra
If you fell in love with Bachata before it hit the global dance floors then you were listening to Hoja en Blanco, by this dynamic duo. Released in 1999, the track hypnotised romantics over the sound waves of Miami and New York's Latin radio stations and sowed the seeds for the commercial successes to come. Subsequent hits include Hasta el Fin and Perdidos and, though accruing neither the wealth nor fame of later artists, they were instrumental in popularizing Bachata outside of the DR.
4. Toby Love
Another ex-Aventura member, this Puerto Rican descendant from Bronx had his Dominican stepdad to thank for explosing him to the genre that was to later make him famous. His style is truly unique, combining a American R&B into his modern Bachata.
5. Hector 'El Torito' Acosta
One of the most iconic voices in Latin music, El Torito was the leading voice of the legendary Los Toros Band. His solo carear has been as successful and has become one of the Dominican Republic's most loved artists.
6. Xtreme
Formed by Danny Mejia and Steven Tejada, Xtreme inherited some of the mantra Aventura left when they split as Bachata's forefront boy band. Their good looks and love songs are aimed at the younger audience.
7. Frank Reyes
Also known as El Príncipe de la Bachata, Reyes has been a prolific singer and has been active since the late 80s. On elf the most popular bachata singers in Dominican Republic, he is known for his work ethic as well as his sweet voice.
8. Luis Vargas
One of the pioneers outside the DR and probably Bachata's first international star, Vargas is also a great guitar player, and was instrumental at introducing electric guitar to the genre. After 28 albums, Luis is still top of the game and very active in the touring circuit.
9. Anthony 'El Mayimbe' Santos
Former Luis Vargas' band member, Santos is another pioneer of authentic Bachat who by introducing softer/romantic lyrics into his music, gained more airplay and opened the door for Bachata to be more socially accepted.
10. Raulín Rodriguez
Another pioneer of modern Bachata. As well as Anthony Santos, Raulin's departure from Bachata's traditional and often crude lyrics helped him to become a huge star in DR and in the States, paving the way for the likes of Romeo Santos and Prince Royce.