Top Ten Contemporary Reggaetón Tracks
Originally from Panama, Reggaetón's roots can be traced back to the late 1990s, borrowing elements of reggae, rap, and hip-hop, and initially performed in underground venues. As the indisputably catchy beat and swagga soon spread to the rest of the Latin Caribbean, new artists emerged from Puerto Rico, such as Vico C and Tego Calderon, who took the music to commercial heights, defying media disapproval. Then came the likes of Daddy Yankee who became global superstars. Despite music industry predictions, Reggeatón never disappeared and is more popular than ever; almost every big artist, from Shakira and Enrique Iglesias to Drake, Sia and Justin Bieber, have embraced or relied on that inimitable urban Latin beat to make hits. The genre has spread its wings to all corners of Latin America and its newest star, Colombia's J Balvin, makes his debut in London in November. In anticipation we asked LUKAS Awards winning DJ Luigi Sanchez to give us his Top Ten Contemporary Reggeatón hits.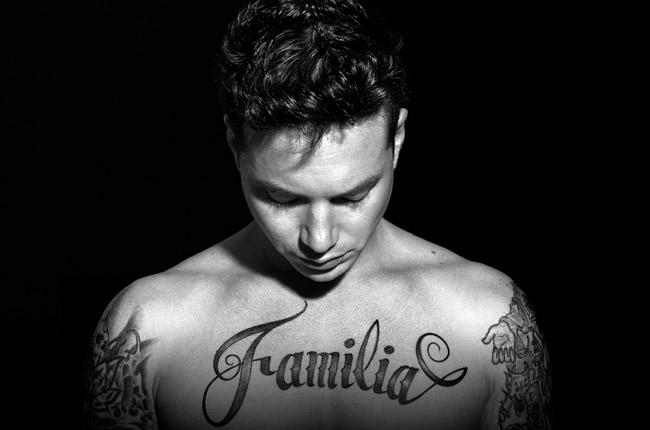 10. Yandel - Encantadora...the legend Yandel was back this year with his debut album as a solo artist and this is the biggest hit and the album promotion single.
9. Justin Quiles - Desaparecida...Justin Quiles also know as J Quiles has got an unique sound taste for his music and personally this was the best song released this year by the Artist.
8. Ozuna - Si Quiere Enamorarse...The oncoming Artist Ozuna released this track then in seconds it became number 1 at most of the top most prestige Radios in Latin America.
7. Juanka el Problematik - Mi Recuerdo...Juanka el Problematik is well known for his aggressive Lyrics when he raps, but when it comes to Romantic Lyrics Juanka shows his versatility.
6. J Balvin ft Daddy Yankee - Pierde los Modales...J Balvin and Daddy Yankee always talked about making a collaboration but not just any collaboration. They Always said on Interviews that if they are going to make a song together, they want it to be a hit and they did it, once again on the production of SKY 'Rompiendo El Bajo'
5. De La Ghetto - Acercate...De La Ghetto has always been one of the biggest Artist of All Times, This Track was a Collaboration with SKY 'Rompiendo El Bajo' which personally I think best Colombian Producer right now.
4. Ozuna ft Juanka el Problematik, Alexio, Pusho - Un Bellaqueo...As you may have noticed it's the second time you see Ozuna on this Top 10; But this time it's something special. He got together on this song 3 artist that were Dissing each other for a while. This song has got an unique vibe and it seems to be number 1 in different countries.
3. Farruko ft KY-Mani Marley - Chillax...Marley?.. Yes Marley!.. Most of the external collaboration on the Latin Urban Industry are made with American Rapers, European Pop Singers or even with Rock Bands; But this time Farruko made a Huge step with this song featured KY-Mani Marley (Bob Marley's son). The beat takes me back to the Pioneers Producers 'Steve & Cleeve' times.
2. Jowell & Randy ft Ñengo Flow - Me Prefieren...After releasing the Album 'La Alcandia del Perreo', Jowell & Randy made this song Number 1 in Puerto Rico. The whole production keeps the roots of the Real Underground Reggaeton.
1. Zion & Lennox ft J Balvin - Otravez...Zion & Lennox, Indiscutible the Biggest Duo right now in the Latin Music Industry get together with the Colombian icon J Balvin to make a hit.
J Balvin will be performing at the Shepherds Bush Empire on Sunday 13th November for tickets click here