Top Ten Latin Funk Classics
Latin artists from Puerto Rico to Colombia, from East L.A. to Spanish Harlem, were getting groovier and earthier throughout the '60s, and the results were wide-ranging and just as freaky as in the parallel Afro-American funk world. The Fania label, as the home to most of the most commercial Latin artists of the '60s and '70s, pumped out more than its fair share of funky Latin tracks, their instrumentals, the envy of their US funk peers. Ray Barretto's 'Together' shows us how its done by mixing horn blasts and furious conga drumming. Today, Los Amigos Invisibles prove that Latin Funk is truly alive and kicking.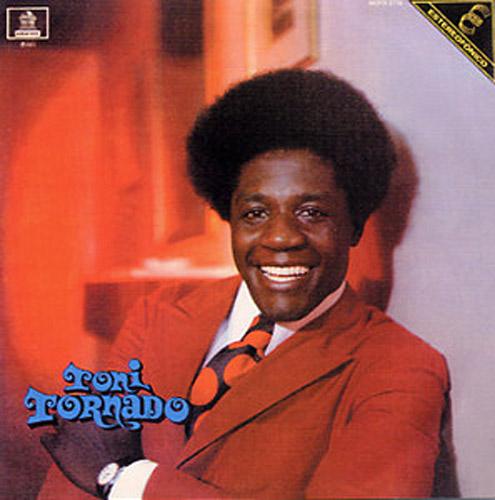 1. Bacalao con Pan by Irakere
A quintessential Cuban tune by the country's most visionary and innovative band! Although the group's repertoire is made up of dozens of funk songs, Bacalao Con Pan is still their most famous track, renowned for its hypnotic guitar riff and one of the catchiest piano riffs ever produced in Cuba.
2. 'Wild Safari' by Barrabas
The Spanish rock-funk-disco band, Barrabas was active for quite a long time before releasing the classic tune 'Wild Safari' which featured in the HBO mini series 'Vinyl.' The infectious conga beat alongside a heavy bass line makes this track a must-have for those seeking that Afro-infused sound particular to Latin funk.
3. Rompe Cocorico by Juan Pablo Torres
One of the most prolific and gifted trombone players ever to come out of Cuba, JP Torres was a true master of the instrument. He was part of the band Irakere and in this fantastic track he shows his funky side. It is from the album Con todos los Hierros, where he recorded both classics and tunes expressing his new vision of Cuban music.
4. Harina de Maiz by Los Sobrinos del Juez
Los Sobrinos del Juez are a Miami-based Cuban band that is still playing today. They were part of the now famous Miami Sound Machine alongside Emilio and Gloria Estefan. This song is a rarity, and unlike anything else the Sobrinos recorded.
5. O Jornaleiro by Toni Tornado
Brazil's answer to James Brown…well, sort of. Toni was a jack-of- all-trades before he ended up performing R&B music in Brazil and popularising that sound through his charismatic performances. O Jornaleiro is one of his many great tracks.
6. Lengua Larga by Palo.
A Miami-based band carrying the sounds of Latin funk deep into the 21st century, Palo sounds fresh, original and simply fantastic. They have released a couple of albums recently and seem to be going from strength to strength. Lengua Larga (Long Tongue), a song about the dangers of gossiping, is one of their signature tunes! Fantastic tune. Guaranteed to get the party moving. Shame about the video...
7. 'Sexy' by Los Amigos Invisibles
Los Amigos are already an institution in the world of Latino music. After playing together for 25 years, the concerts of Venezuela's biggest music export are still phenomenal. Their song 'Sexy' from their album 'The New Sound of the Venezuelan Gozadera' is almost 20 years old yet sounds as good as new!
7. Masacote by Patato Valdez and José Mangual
Not a traditional funk but rather a descarga, here three titans of Latin percussion, Patato Valdez with José Manuel Junior and Senior, got together to record what I consider to be one of the funkiest Latino tracks ever. Latin rhythm at its best.
'Firewalker' by Jungle Fire
This is just hot. An LA outfit that has been together since 2011, they still sound raw. Imagine James Brown with Ray Barreto on congas and you'll get the idea. 'Firewalker' is one of the cuts from their album but the whole thing is great. Highly recommended.
'Together' by Ray Barretto
One of most important Latino musicians in the USA in the 70s, Ray Barreto was also one of the first to cross over to the non Latino market. Barretto was at ease playing guaguancos, mambos, Latin jazz or funk. 'Together' was one of the many cuts he recorded for gringos and, man, he could rock it.
Los Amigos Invisibles will be performing @ Islington Assembly Hall on 20th November
Tickets here