Top Ten Latin Hits of May
Party season is upon us and here is what's hot in the clubs right now. Enjoy these summertime jams...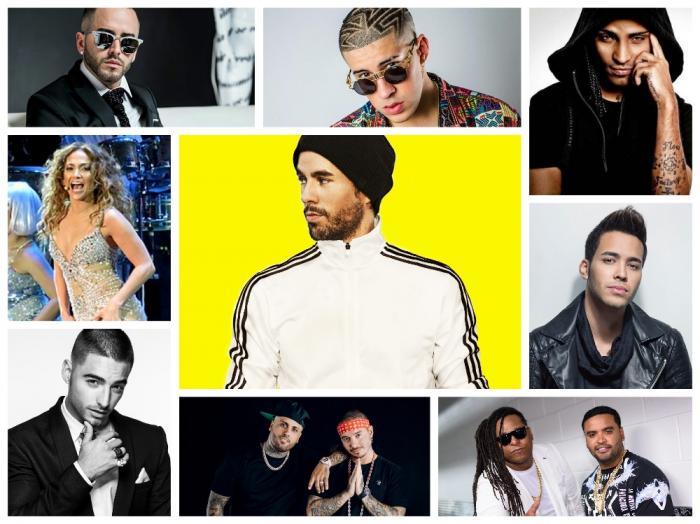 1. 'Aprovéchame' by Yandel
Yandel is at his best when he's singing directly to women, he is after all, old-school. So him lyrically trying to convince that woman to come and enjoy herself with him and stop over-thinking is typical. It's a real up-tempo summer track for me, and I have it on regular repeat.
2. 'Move to Miami' by Enrique Iglesias (ft. Pitbull)
It's unquestionable this song has grown on me over the last week or so. Maybe it's the appearance of summer in the UK. The chorus is infectious and will undoubtedly spawn a #mtmchallenge set of viral videos as it's infinitely danceable.
3. 'El Anillo' by Jennifer Lopez
This track to me is a great example of the power of reggaetón in the mainstream. This is J-Lo like we've never seen her, the verses are pretty much her rapping, in the style of a number of female reggaetóneros. I'm also a huge fan of the Queen of the Damned styled video.
4. 'X (Equis)' by Nicky Jam x J Balvin
X' is up-tempo track which clearly has influences from genres such as calypso and afro-beat. It's infectious and has already sparked a video challenge. It's on course to be the fastest video to reach 1 billion views, hitting 700m in just over 2 months. A real beast of a track.
5. 'El Clavo' by Prince Royce
This is Prince Royce like never before, all reggaetón, very little of the bachata he is known for. A real head-nod inducing track it's a real love letter to all the women in crappy relationships who have just settled. He definitely knows the market, and the remix is already out with Maluma.
6. 'Dime' by J Balvin x Bad Bunny x Arcángel x De La Ghetto
DIME is a ballad from 4 enormous reggaetóneros, and they go verse for verse addressing those women who just can't get over them. It's a slow melodic join that definitely has that end of the night feel.
7. 'Te Boté [Remix]' by Casper x Nio García x Darell (ft. Nicky Jam, Bad Bunny & Ozuna)
This remix of the Nio Garcia track released back in Nov '17 adds 3 of the biggest guys in reggaetón right now in Nicky Jam, Bad Bunny, and Ozuna. What I like is that each artist approaches their verse differently and none of them is there for the fun, they all go hard on a quality beat.
8. 'La Player' (Bandolera) by Zion & Lennox
Zion & Lennox's latest track is infectious, and unquestionably the lyrics are ones that will resonate with every person on the planet, male or female. This is a track that will do well on the dancefloor, AND the stereo.
9. 'Marinero' by Maluma
Taken from his forthcoming, and much anticipated, album, F.A.M.E. (2018) this power ballad from Maluma showcases his range - not least in his seeming desire for an acting Oscar in the video. It's a really well conceived track, he mixes up slow and up-tempo tracks for the album, he wrote to a slow lilting theme and he unquestionably delivered.
10. 'Positivo' by J Balvin (ft. Michael Brun)
The telemundo sport official track for the FIFA World Cup; although I have no idea what that means, I'm glad they got J Balvin on board as he's done it again, this time collaborating with a Haitian DJ, Michael Brun, who pretty much sampled his entire track "Bayo" for this up-tempo, uplifting track.
A book which tells the story of the Amazon and its ports-towns near...