Top Ten Nicky Jam Tracks
One of Puerto Rico's most talented Reggaetóneros, Nicky Jam rose to fame along with the likes of Daddy Yankee, but his career took a dive after a bad run with drugs and criminal misdemeanours. While his peers were becoming superstars, Nicky Jam fell out of the limelight until, on a trip to Colombia for a small gig, the love of a new public helped him restart his career from scratch. The Puerto Rican changed his life and got clean and, with the help of good management, has now returned to become one of the biggest players in the game. Colombia has adopted the Puertorican as their own, he has shown his gratitude (even calling himself a 'Paisariqueño' and Reggeatón lovers everywhere are happy that Nicky Jam is back making music. To welcome one of Reggaetón's most talented to London, where he plays at Wembley Arena tomorrow, we list 10 musical reasons to love Nicky Jam.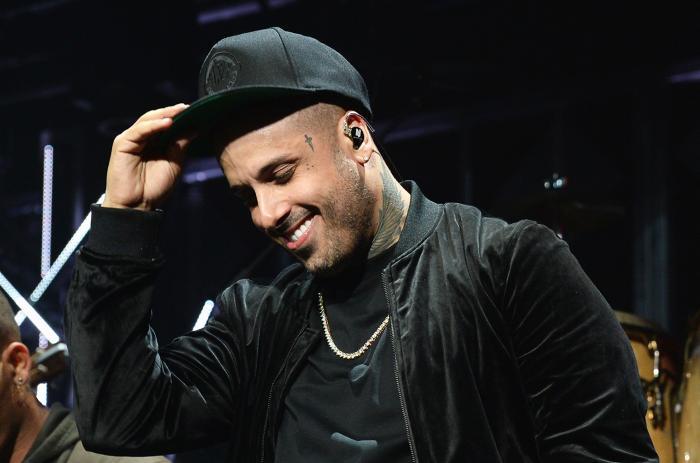 1. Hasta el Amanecer
The first single of his recently launched "Fenix" album and probably his biggest hit to date. This time Nicky showed that he didn't have to feature anybody else to deliver the hits. Over a billon hits and counting.
2. Travesuras
The song that made him a super star again. a them across the world, clubs around the world go off as soon as this tune is played!
3. El Perdon
A monster hit with Enrique Iglesias, El Person earned him a Grammy award and more then 800 million views so far.
4. Piensas en Mi
Nicky had a changed his style radically, from fiery street lyrics to romantic reggaetonero, this was the song than show he was one of the most versatile guys around and cemented his international position
5. Me voy P'al Party
One of Nicky's biggest hits form the old days, before the missing years of his career. A party classic still played in dance floors across the world.
6. Yo No soy tu marido
From the album Vida Escante, it had an english version which showed Nicky's abilities in both Spanish and English
7, Voy a Beber
After being out of the international limelight, this is the song helped him get back into the big leagues from his new Colombian base.
8. En La Cama
one of his many collaborations with his on and off partner Daddy Yankee and a classic old school tune. It had a great beat and the chemistry between the 2 singers was unmatchable at the time.
9. Si tu no estas
A collaboration with another reggaeton star De La Ghetto. "Si tu no estas" is another floor filler from his latest batch of tunes.
10. Daddy Yankee Diss (Lean Back)
This was the song the pretty much market the end of his relationship with Daddy yankee ( now they are in great terms again). Nicky delivers punchline after punchline over the "Lean Back" beat. DY never answered directly…
Nicky Jam is performing at Wembley 25th March http://www.ssearena.co.uk/events/detail/nicky-jam-with-special-guest-sil...
Get tickets for the next La Bomba - the UK's best reggeaton party - April 13th at O2 Islington Academy here