Top Ten Reasons to Love Juan Gabriel
The songs of Juan Gabriel, one of Latin America's most important singer-songwriters who died this week, have become anthems, re-recorded by the biggest current and former pop stars, such as Marc Anthony, Rocio Durcal, Juanes and over 300 other singers and bands, making the Mexican one of Latin America's biggest hit-makers. His emotional connection with the public was so great that he became much more than a pop star; a symbol of freedom and of survival against the odds. Known as the 'Divo from Juarez', his flamboyant stage presence, silk-and-sequin outfits in pink, turquoise and yellow suits earned him a loyal gay following, but his music made him loved by even the most macho audiences. In the end it came down to the quality of his artistry, which is why we at Latinolife pay tribute with a Top Ten of some of his greatest hits (we could have easily done a top 40).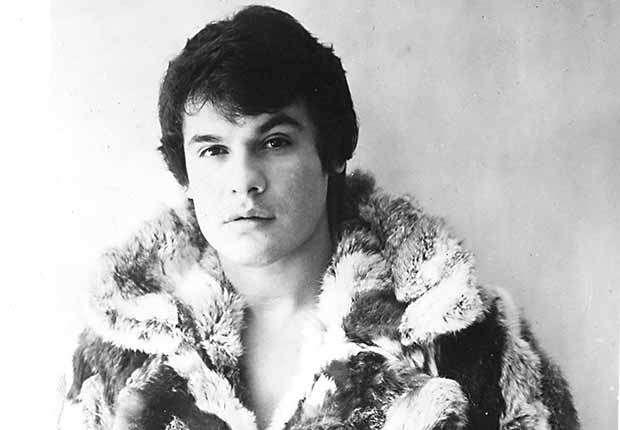 1. Amor Eterno
This tune earned the Mexican his first Grammy nomination. The song not just became an absolute monster hit, it also became one of the biggest hits of Spanish singer Rocio Durcal, a close friend of the Mexican.
2. No Tengo Dinero
"I have no Money". Juan Gabriel first single is still played in radios across Latin America. Tells the story of a poor lover offering his love to a better off lady who cannot love him back due to his social condition
3 'Hasta que te conocí'.
One of the songs on his 1986 Pensamientos. Its success has grown over time through multiple re-recordings, including the version by Marc Anthony, that made the Puerto Rican singer the biggest selling salsa artist of all time. It was also re-recodred by Mexico's biggest pop band Maná in 2012.
4. 'Querida'.
This tune was released on the album Recuerdos II en 1984, Mexico best selling album …ever, and remained at the number one spot for almostin several Latin American countries . It was recently re-recorded by Colombian popstar Juanes on his album Los Dúo.
5 'Se me olvido otra vez'.
This is the first song of the 1974 album, which was accompanied for the first time by Vargas de Tecalitlán Mariachi band, and converted the tune into one of the most well known Mariachi songs of all time. Later Maná made a cover of it, which predictably, became one of the bands most popular.
6.Yo Te Recuerdo
A late collaboration with the salsa Superstar Marc Anthony (who always professed his deep admiration for Juanga) A Ballad-Salsa more in Anthony's field, still Juan Gabriel held his own and became a big hit with around 30 million youtube hits to date.
7. 'Te lo pido por favor'
Another massive hit by the Mexican from the "Pensamnientos" album, a declaration of unconditional love and plea to his beloved not to ever leave him…an anthem for couples in the whole continent.
8. Abrázame Muy Fuerte
One of the later songs of Juan Gabriel, that went on sale 2000, and became the theme tune to one of Mexico's most successful soap operas Salvador Mejía. It was the best performing song in the latino Billboard Charts in 2001.
9. Yo no nací para Amar
Part of the album Recuerdos de 1980 and one of Juan Gabriel's most loved songs in his native Mexico. It did not have as much impact in the rest of the continent as many other of his tunes, still it was one of the most requested songs whenever the artists performed.
10. Ya Lo Sé Que Tú Te Vas
Another heartbreak song, "I already Know you are Leaving", part of his album "c Rosas de Enamorados" from the early 80's, it consolidated the artist role as a force as a singer-songwriter in the hispanic world. from then on he would go on to become the mega star. George Lamond did a great salsa version too.