Top Ten South American Political Thrillers
Is it any surprise that Latin America has produced some of the world's best political thrillers? Latin noir has offered an imaginative terrain for questioning the shady practices of government and exposing the machinations and corruption of the state - police, military and judiciary - that have been normalised in day to day life. Professors Maria Delgado and Stephen Hart select Ten Political thrillers that have delivered a critical edge, allowing a moment in recent history to be seen anew without ever falling into easy propaganda.
by:
Maria Delgado and Stephen Hart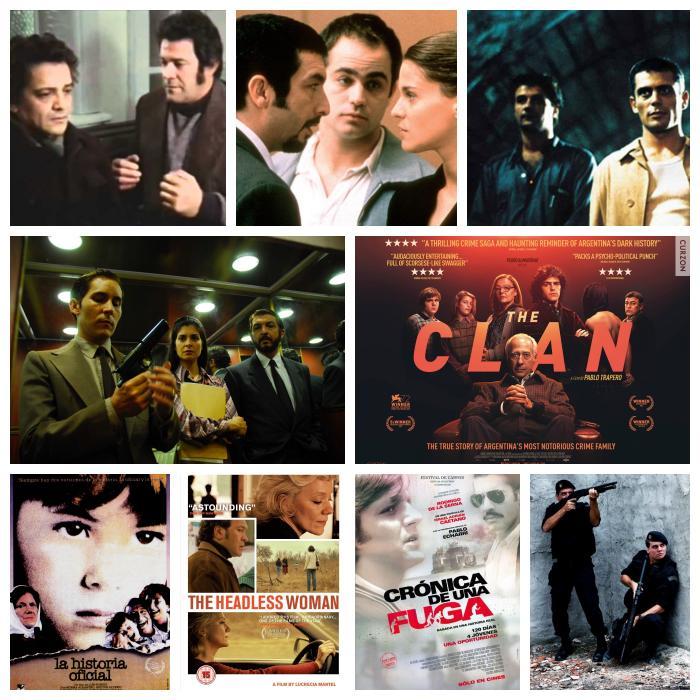 1. Operation Massacre (Jorge Cedrón, Argentina 1973)
A reconstruction of the true story of the doomed civilian coup of 1956, which ended in the brutal massacre of the "subversives" in Greater Buenos Aires. The cast includes Julio Troxier, one of the actual survivors of the massacre, who, soon after the film was released, was assassinated by Triple A, Argentina's Right-Wing Death Squad, making this film eerily prescient of the horrors of the Dirty War (1975-1983) about to be unleashed.
2. The Official Version (dir. Luis Puenzo, Argentina 1984)
Alicia (Norma Aleandro) reluctantly suspects that the daughter presented to her by her husband, Roberto (Héctor Alterio), a high-ranking military official, may have belonged to a political prisoner, so she decides to investigate – and, after many twists and turns, finds out more than she bargained for. This was Argentina's first film about the black secrets of its Dirty War as well as its first Best Foreign-language film Oscar winner.
3. Moebius (dir. Gustavo Mosquera, Argentina, 1996)
A sci-fi thriller set in a dystopian future Buenos Aires. When the controllers of the Underground discover that a train – along with all its passengers – has gone missing, they at first deny it has happened. They then send an investigator down the underground to find the train. A quirky sequence of events ensues – including in a thought-provoking film that is also a story about Argentina's disappeared.
4. Nine Queens (Fabián Bielinsky, Argentina 2000)
This highly entertaining heist thriller interlinks criminality and capitalism, exposing the fiscal recklessness of a government that promoted deregulation to devastating effect. Ricardo Darín and Gastón Pauls excel as the conmen who hook for the deal of a lifetime. Be warned! You can't quite believe everything you see in a bustling Buenos Aires where trickery and wheeler dealing is the name of the game.
5. Chronicle of an Escape (dir. Israel Adrián Caetano, Argentina 2006)
The true story of how Claudio Tamburrini, believed to be a "subversive", is kidnapped by the military police, taken to a secret detention centre and tortured. Trouble is, he's a goalkeeper in a minor league football team who knows nothing about politics, but they don't believe him. His only hope is to break out; he teams up with three other detainees and they plan their escape. This is the story of what happened next.
6. Elite Squad (dir. José Padhila, Brazil 2007)
As the recently promoted head of Rio's Special Police Operations Battalion, Captain Nascimento (Wagner Moura) ruthlessly outwits and outguns the drug barons who are destroying the "favelas" of Rio, only to realize that all he has done is to make life easier for the dodgy cops and corrupt politicians who are working behind the scenes with the criminals. This fast paced and edgy drama has proved one of Brazil's greatest ever box-office successes.
7. The Secret in Their Eyes (Juan José Campanella, Argentina 2009)
Another Best Foreign-language film Oscar Winner (and the same cinematographer as the first), this gem delivers an entertaining romance-cum-thriller realised across two time periods. A gruesome unsolved murder serves as the narrative hinge for an exploration of memory politics and the need to come to terms with the traumas of the past. Another vehicle for Argentina's Everyman Ricardo Darín.
8. The Headless Woman (Lucrecia Martel, Argentina 2007)
A hit and run accident serves as the catalyst for an exploration of the operative structures of Argentina's 1976-83 military dictatorship. As María Onetto's Verónica goes into shock, her family work stealthily to conceal all traces of the event. A masterful film about denial, trauma and the ghosts of the past.
9. Post mortem (Pablo Larraín, Chile 2010)
All Larraín's films deal with the culture of impunity – here the coup that brought down Salvador Allende is explored through the eyes of a spectral mortuary assistant played by Larraín regular Alfredo Castro. There are elements of the zombie movie as bodies pile up in the mortuary in an endless night of the living dead. In Post mortem, Larraín provides an eerie metaphor for the stupor and stagnation of the Pinochet dictatorship.
10. The Clan (Pablo Trapero, Argentina 2015)
The terrifyingly unbelievable tale of the Pucchio family – who kidnapped four people for extortion between 1982 and 1985. Skilfully retold as a high-octane film cutting across the different time periods and from the point of view of the perpetrator, it warns of the perils that ensue when immunity from prosecution is legitimised.
Professors Maria M. Delgado and Stephen M. Hart are editors (with Randal Johnson) of the Wiley Blackwell Companion to Latin American Cinema, Both will talk on the subject at La Clave Fest 2017 in N8 9jj on Saturday 17th June, after a screening of The Clan. For more info visit www.laclavefest.co.uk
A book which tells the story of the Amazon and its ports-towns near...