Tropical Mince Pies
These Tropical Mince Pies are guaranteed to impress your guests as you proudly tell them that they use pure Latin flavours. No apples or raisins in these! Mango replaces the apple and an assortment of dried tropical fruit replaces the raisins. For the brandy? Cuban rum of course! All of the ingredients in this mince pie are decidedly South-American presented in a wholly British Mince Pie. Perfect for Christmas in the UK.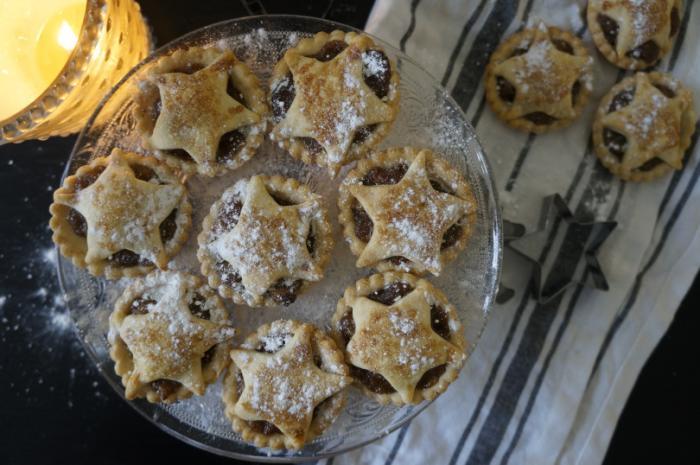 Ingredients:
380 grams chopped Mangos (roughly 2 large mangos)
180grams tropical dried fruit mix – available in supermarkets (60 grams papaya, 60 grams pineapple, 60 grams apricot)
100 grams dates
50 grams brazil nuts
1 lime
40 grams suet
1 1/2 tsp Ground Allspice
1 1/2 tsp Ground Cinnamon
1 tsp Ground Nutmeg
60 grams brown sugar
1 tbs honey
300 ml Cuban rum
2 Jus-Rol Short Crust Pastry Sheets
1 egg white
Method:
1. Preheat oven to 190C.
2. Peel the two mangos and chop into 1cm cubes. (There should be around 380grams of chopped mango for this recipe.)
3. Roughly chop the dates, the tropical fruit mix should already be chopped but if it isn't chop into raisin sized pieces.
4. Roughly chop the brazil nuts and toast for around 5 minutes in a large pan on a low heat until they are lovely, golden and aromatic.
5. Add the mango, dates, tropical fruit mix, cinnamon, nutmeg, allspice, sugar and honey cook for around 5 minutes, stirring constantly until fruit has softened.
6. Add suet and the zest and juice of lime and the rum.
7. Cook for around 15 – 20 minutes until the rum has reduced and it starts to resemble the texture of traditional mincemeat.
8. Using a circular and star shaped cookie cutter cut 12 of each shape into the pastry sheets.
9. To make the pies arrange the circles into a 12 hole cupcake tin followed by a teaspoon of mincemeat and top with a star. (If you wet the edges of the star it will help it to seal the pasty together.)
10. Finish by topping the mince pies with a brush of egg white and a sprinkle of brown sugar.
11. Bake in the oven at 200C for around 18 minutes.
12. Sprinkle with a dusting of icing sugar and enjoy!
For more Latin inspired recipes visit www.TheLatinaCook.com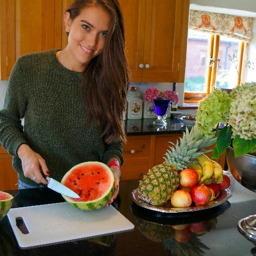 Corina Poore talks to Gustavo Salmerón, who made a unique film about...
With a name like Che Sudaka, you can't help but be curious. We...