The UK's Top Colombian Creatives
The contribution of Colombian immigration to UK culture is impossible to ignore. As far back as 1975, Guardian writer Richard Williams described the Monday night when salsa king Héctor Lavoe took to the stage in a grotty London pub full of Colombians and, "for a couple of hours it seemed like the only place to be." The Colombian party spirit soon began spilling over into the mainstream Latin-themed bars springing up all over London, playing a huge part in kicking off the salsa club phenomenon that can now be seen all over the country. But Colombian culture is way more than just salsa, with Nobel Prize winning authors and some of the world's most famous artists and intellectuals, it is well known for its contribution to global high culture. It's influence on UK culture is no exception. Here are some of Britain's most outstanding Colombian creators.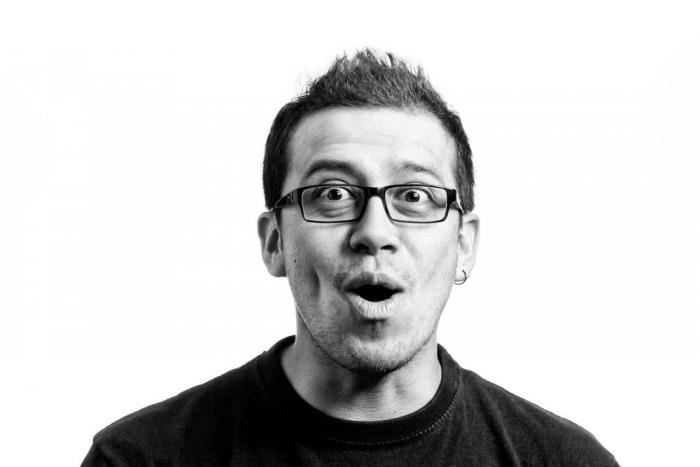 THE MUSICIANS
CAMILO MENJURA – The Singer
Award-winning Colombian singer, guitarist and choir master, Camilo is one of the most versatile singers around and is loved by Londoners, not only as an artist but as a community leader. Apart from being a guitarist with three bands of diverse styles - Andean Jazz, Sudanese, and Afro-Colombian - Camilo's passion for choral and A Cappella music has taken him to festivals leading school choirs, including the SOAS University World Music choir and the Lolchoir. www.menjuramusic.com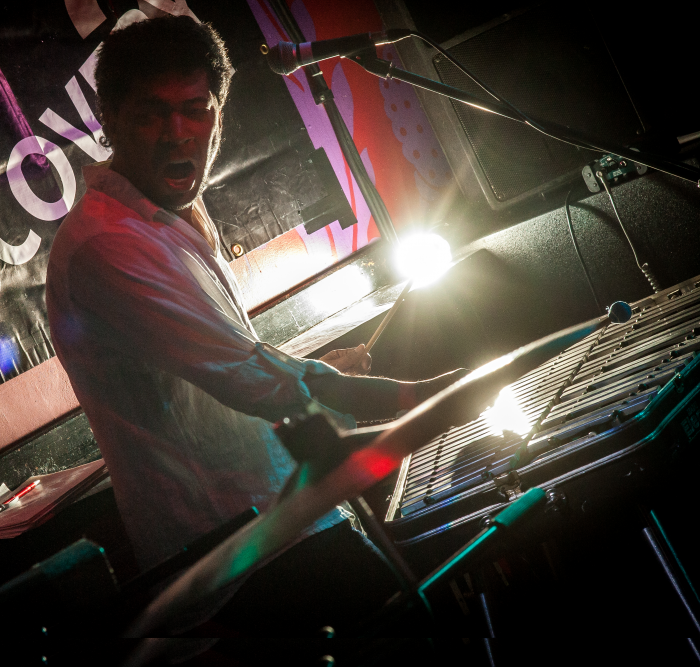 DORANCE LORZA – The Band Leader
The Cali born Vibraphonist already had an impressive reputation in Colombia as an arranger, composer and producer when he arrived in London. Dorance continued to record excellent albums in the UK with his Sexteto Café and, in 2014 won his first LUKAS award. Since then Dorance has gone on to win more awards from the Colombian government, for spreading the heritage of salsa con vibes in Europe.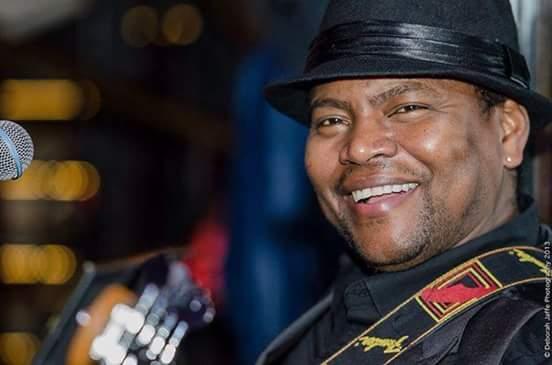 ELPIDIO – The Bass Genius
Born in Buenaventura, Elpidio has gone from a childhood immersed the Colombian Pacific rythmns, an adolescence performing at weddings, to becoming the most sought after latino bass player in the UK. His swing and timing are considered unique. He has played with the greatest Latin salsa bands and now has his own orchestra, Alegria, the number one band for accompanying touring salsa singers.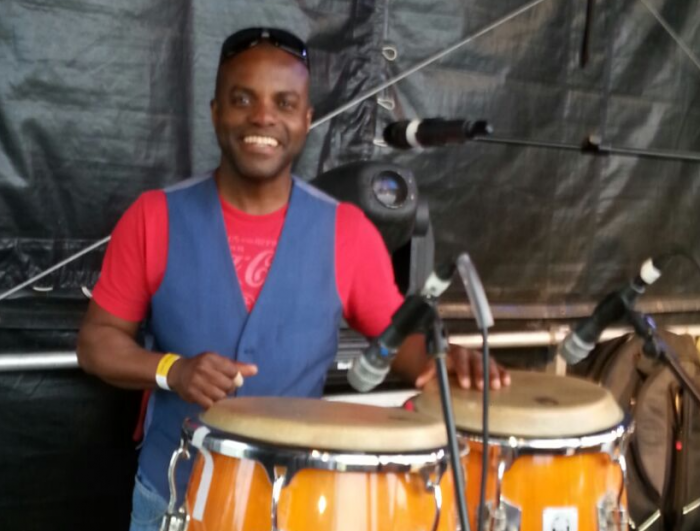 EMERIS SOLIS – The Percussionist
A master percussionist from the pacific coast of Colombia, Emeris came from a musical family and grew up learning from some of Colombia's best percussionists. He then moved to Cali to study at the prestigious Institute of Popular Culture. Now in London, Emeris is considered one of the most complete Afro-Latin percussionists in Europe, at home playing diverse Afro Latin sounds, from corrals to Cuban rumba.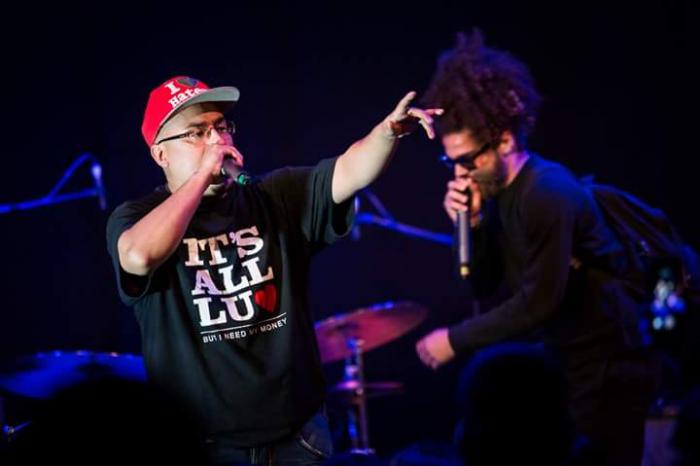 MIKE KALLE – The Rapper
The voice of the new generation of Latin Londoners, rapper Mike Kalle won a LUKAS 2015 in the Urban Act category. A second generation Colombian-Brit, Mike is the leading light of the young creative latino community. He is not only the UK's best rapper, but personifies the positive the Pa'delante (onwards and upwards) attitude, making him a great example for Latino youth in the UK. https://www.youtube.com/user/Globalfaction
THE DANCERS
FERNANDO MONTAÑO – The Ballet Dancer
Also from Buenaventura on Colombia's Pacific Coast, Fernando Montaño won a ballet scholarship to Cuba, and went on to become a soloist with the Royal Ballet. Fernando has performed for the Queen and Michele Obama, modelled for Vivienne Westwood, and has been honoured by the city of New York and the President of Colombia. Fernando is currently a judge on Dancing with the Stars in Colombia. http://www.fernandomontano.com/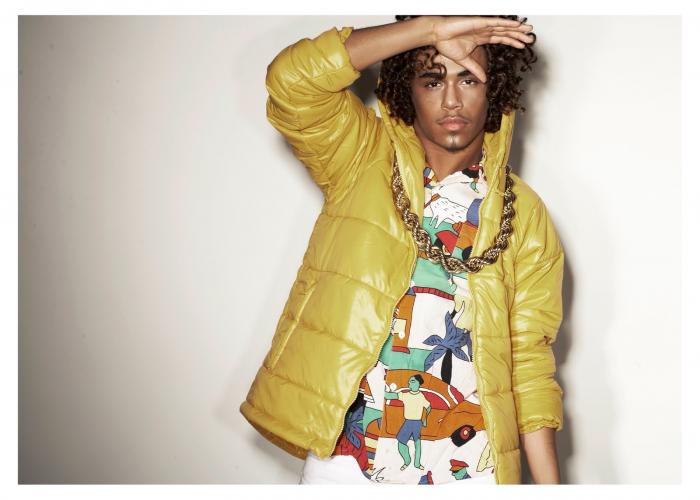 SISCO GOMEZ - The Choreographer
The millions of UK talent show fans would have no idea that the funky choreographer called Sisco is actually Francisco Gómez of South London. At 16, Sisco joined the hip-hop company Culture Shock before becoming the youngest member of Bounce, the street dance sensation. He then went on to work with major pop artists such as Madonna and Kylie Minogue, before becoming a celebrity choreographer on The X Factor and a judge on So You Think You Can Dance UK.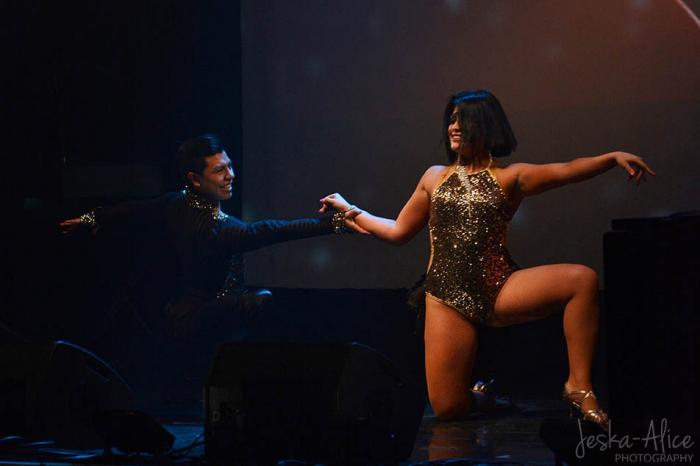 LUZ FERNANDEZ – The Salsa Queen
Luz fell in love with salsa in the UK so much that she returned to her birthplace, Colombia, to train with the world champions. Luz became the first to represent the UK at Cali's World Salsa Festival. She returned to the UK to win first place at the UK Salsa Championships 2011 and then 3rd place in The European Salsa Championships. In 2014 Luz began her own dance company, Fuerza Latina UK, and is the only female director in the UK training Cali style salsa.
THE ARTISTS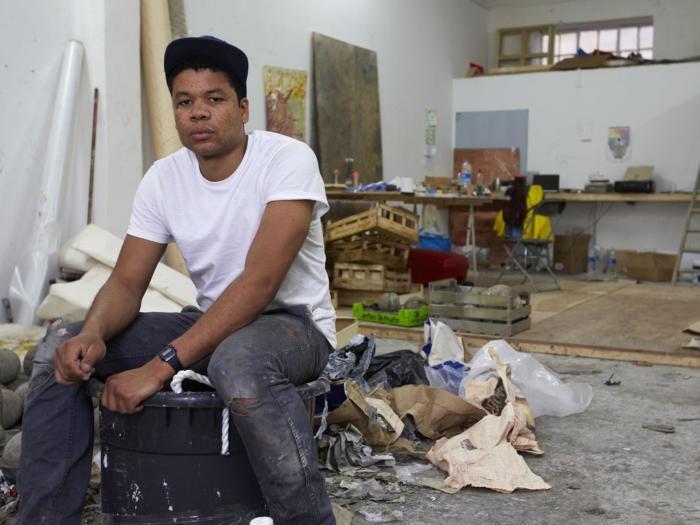 OSCAR MURILLO - The Artist
Born in La Paila, a small town in the Valle del Cauca, Oscar moved to London when he was 10 years old. After graduating from the Royal College of Art in 2012, Murillo's career rocketed when Miami art dealers Don and Mera Rubell - known for discovering the likes of Basquiat and Keith Haring - saw his paintings at an independent art fair and asked to meet him. By February 2013, Sotheby's, Christies and Phillips sold 24 pieces for a total of $4.8 million. www.saatchigallery.com/artists/oscar_murillo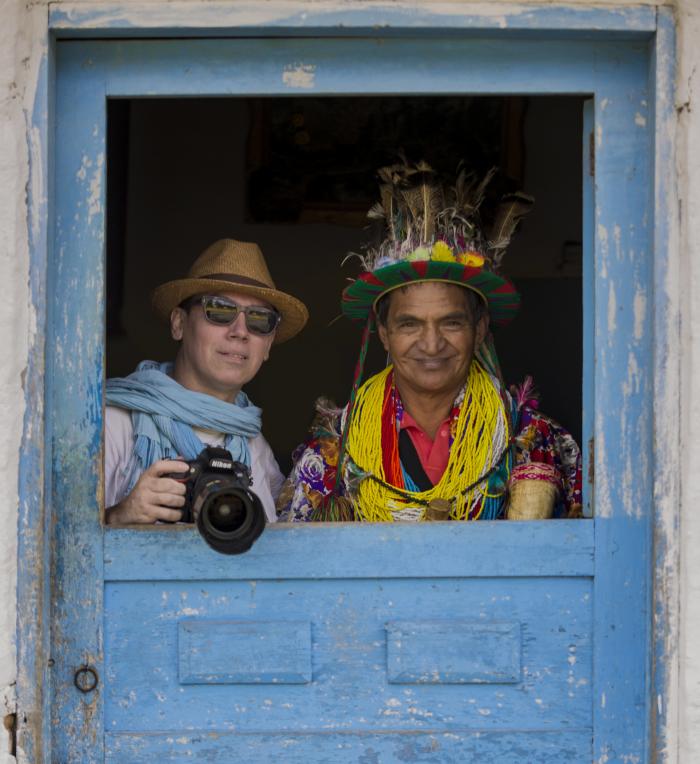 JOHN QUINTERO - The Photographer
Based in London, John Quintero's work has been published in international newspapers and magazines including the Times, the Telegraph and the Guardian and has won numerous awards such as The Sony World Photo Awards, The Prix de La Photographie de Paris, and The Telegraph Photo Competition. His images have been exhibited worldwide. www.johnquintero.com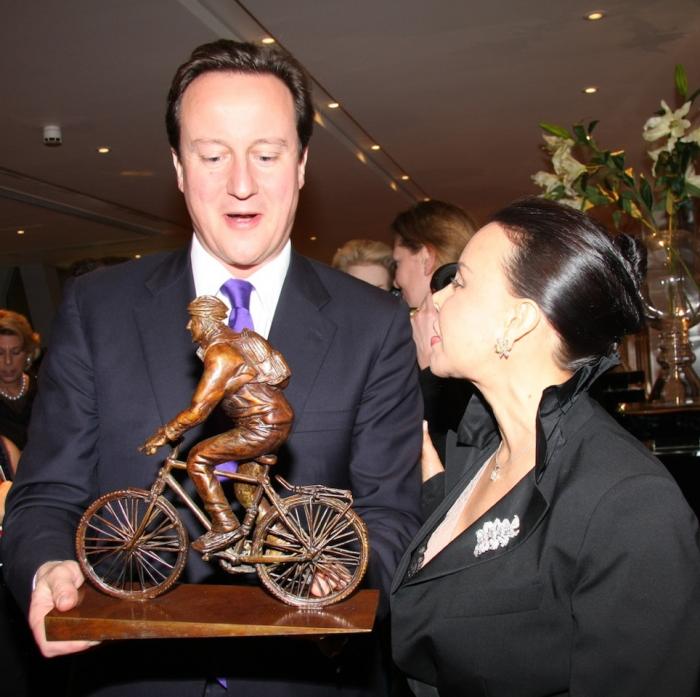 MARGARITA HERNANDEZ - Sculptor
Shortly after Margarita arrived in London in 2002, the Royal Academy of Arts exhibited her work. In 2005 she was commissioned by the Royal College of Defence Studies to do a portrait of Winston Churchill. Her bust of Margaret Thatcher is on display at Conservative Headquarters in London and she recently presented another to David Cameron of him on his bike. http://www.margaritasculptor.com/
A gorgeously animated 3D musical fantasy, based on an original idea...
Flamenco Festival London, Sadler's Wells' renowned annual season of...
In a world of media hype, it is rare to be shocked and awed by talent...